City submits report on housing for Albert Road families
Wolwerivier and Blikkiesdorp among options for people facing eviction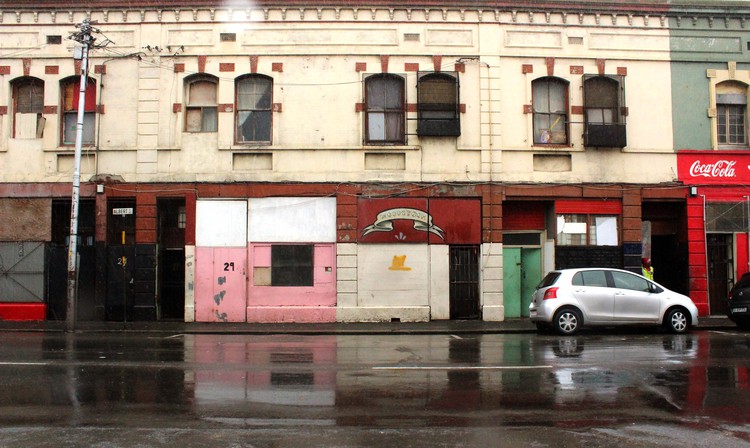 The City of Cape Town has submitted a formal report describing alternative accommodation it is able to offer a group of families facing eviction from their homes in Albert Road, Woodstock. While it is still unclear what the City has offered each of the families, the lawyer representing the group, John van Ostelen believes the City has nowhere else to offer at the moment other than Wolwerivier and Blikkiesdorp. Both are bleak developments far from the city centre.
The families, who are opposing the eviction, have previously said that they would reject the City's offer if it suggests housing them outside of Woodstock.
The residents living in a block converted into apartments in Albert Road were served with eviction notices in March and April to vacate their homes for not paying rent. But the residents have accused the landlord, known only as Mr Patel, of neglecting to maintain the property. They say they stopped paying rent after their water was cut more than a year ago due to non-payment. The landlord's lawyer, Ahmed Ebrahim, has disputed their version. Many of the households still don't have water.
In court on Monday, Ebrahim said that he had recently received a copy of the City's report and would need until October to file responding papers.
Quinton Williams, representing the City, said they had no further submissions to make for this matter other than the report handed to the court.
Outside court, Van Ostelen told GroundUp that he had only received the report late last week and had not yet gone through each of the offers. "I just managed to look at the first one where it said the residents had not submitted all the documents needed, so no offer was made there. I will go through the rest this week. I'm afraid it looks like places like Wolwerivier is being suggested because they just don't have anywhere else to offer at the moment," he said.
Resident Desiree Faghmeeda Ling said that the lengthy postponement gave some of the families who can afford to rent in the area, more time to look for accommodation. "This also means that we will have a roof over our heads for another month which has been a big stress. We just hope that they [the City] has listened to our pleas not to be moved to Wolwerivier and Blikkiesdorp," she said.
The matter was postponed until 11 October.
Dodgy people are suing us. Please support us by contributing to our legal costs and helping us to publish news that matters.
© 2017 GroundUp.

This article is licensed under a Creative Commons Attribution-NoDerivatives 4.0 International License.
You may republish this article, so long as you credit the authors and GroundUp, and do not change the text. Please include a link back to the original article.