Child drowns in occupied Cape Town nature reserve
Alunga Zonele was swimming in a vlei near the Driftsands informal settlement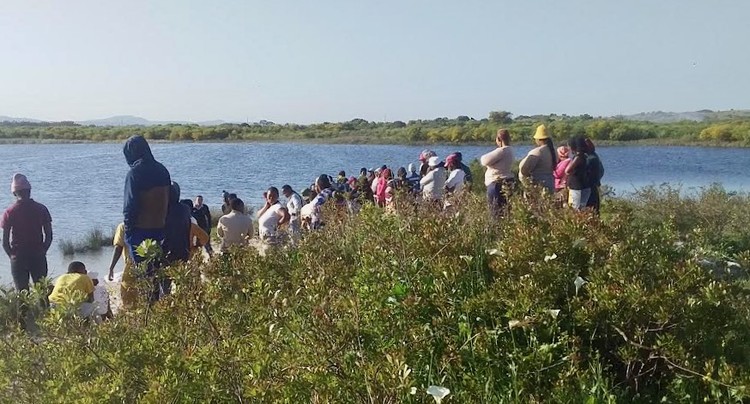 A nine-year-old boy has drowned in a vlei in Mfuleni in Cape Town.
Alunga Zonele drowned in Driftsands, an informal settlement on land belonging to Cape Nature which was occupied two years ago.
A community leader says a year ago three boys drowned in the same vlei.
Nine-year-old Alunga Zonele drowned in a vlei in Mfuleni, Cape Town, on Tuesday last week.
The child lived in the informal settlement of Driftsands, established on the Driftsands Nature Reserve. There are six vleis or dams near the settlement.
The land was occupied during the Covid pandemic.
Community leader Noloyiso Sidloyi said Alunga was the fourth person to drown since the settlement was started in 2020. "Last year around this month, this community was mourning the deaths of three boys who drowned in the same dam," said Sidloyi.
A 17-year-old who witnessed Alunga drowning said he tried to save him but failed.
The teenager, who did not want to be named, said he and Alunga were walking not far from the dam.
"We met other boys who were making fire, to cook some eggs. Their fire needed more wood. I offered to help them get more wood. I left Alunga with them," said the teenager.
He said it was hardly two minutes before he heard the boys calling him, saying Alunga was drowning.
"I tried to save him, but I failed," he said, crying.
The teenager said he jumped into the water and managed to reach Alunga.
"I tried to put him on my back, but I could not. Then I tried to push him out of the water but he was sinking. I grabbed his hand but I was also drowning. I let go of his hand. All this time he was calling my name asking me to save him. I wanted to save him but I was also going to drown. I watched him going down until I could not see his hand."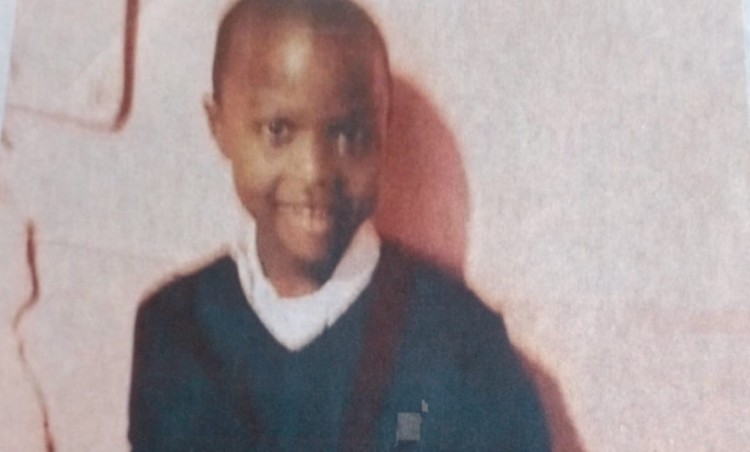 Alunga's father Ntsikelelo Ngxamile said, on the day of the incident Alunga didn't go to school because he had finished writing tests.
"What makes me sadder, is that on Sunday before the drowning, I was playing soccer with him and his friends. Little did I know that was the last day I spent with my lovely boy," he said, holding back tears.
"I love him. My son was always bubbling, making jokes. He was calling me Tayima (old man). He died too soon," said Ngxamile.
Alunga's mother Thumeka Zonele was hardly able to speak.
"I can't believe he is gone, just like that," she said.
Only 15% of South Africans can swim, according to the National Sea Rescue Institute (NSRI). The institute runs survival swimming courses in schools, teaching children breathing, floating, orientation and moving through water.
NSRI spokesperson Kuhle Mkize said learning how to swim should be prioritised in schools.
Swimming skills are particularly important to children under 14 years, from communities where parents have never been taught how to swim, she said.
"Rural underserved communities in particular are vulnerable to drownings in farm dams, rivers, and streams. Without formal swimming skills, people too often find themselves in trouble," said Mkize.
Apart from survival swimming, the NSRI also runs water safety programmes and a Pink Rescue Buoy project, installing pink buoys near water which can be thrown to people in difficulty.
Dodgy people are suing us. Please support us by contributing to our legal costs and helping us to publish news that matters.
© 2022 GroundUp. This article is licensed under a Creative Commons Attribution-NoDerivatives 4.0 International License.
You may republish this article, so long as you credit the authors and GroundUp, and do not change the text. Please include a link back to the original article.
We put an invisible pixel in the article so that we can count traffic to republishers. All analytics tools are solely on our servers. We do not give our logs to any third party. Logs are deleted after two weeks. We do not use any IP address identifying information except to count regional traffic. We are solely interested in counting hits, not tracking users. If you republish, please do not delete the invisible pixel.