Celebrating Women's month through music and poetry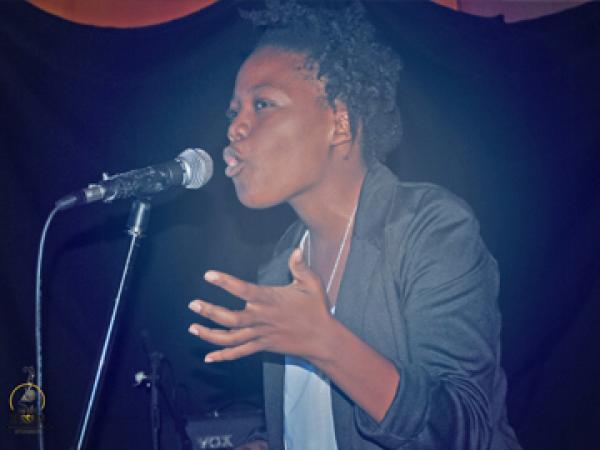 On Sunday 11 August, young people from different parts of Cape Town gathered together at Ragazzi Bar in Loop Street to celebrate women's month.
The venue was packed with musicians and poets participating in a music and poetry extravaganza.
Sinethemba Mbovana, who goes by the stage name Nkosazana, was one of the performers. Currently doing grade 11, she describes poetry as a way of gaining confidence and creativity in her life, and especially in her school work.
According to one of the event organisers, Andiswa "Andy" Mkosi, poetry is growing in popularity among the youth, especially in townships. "Our parents did not understand poetry. They thought it was for educated white people … But we as youth believe in expressing ourselves through words and through art", said Mkosi.
Different groups and individuals performed to embrace the importance of being a woman. The audience was overwhelmed by the talent of the artists.
Siliziwe Gqibani, an audience member, said, "I had never thought people can be this creative with their words and voices. I believe the event is one of the best events I have ever been to … women should be celebrated every day".
The event was staged by the company Jam That Session, owned by two young women. Mkosi said that the reason they started the company was because they saw that young people in townships lacked a platform where they could express their talent.
Jam That Session holds events for Hip-hop, poetry and live bands every first week of the month at Ragazzi Bar.
The events normally costs R30 per person.
Contact details Jam That Session Company Email: mkosiandy [at] gmail.com Cell: 0769527931
Dodgy people are suing us. Please support us by contributing to our legal costs and helping us to publish news that matters.
© 2016 GroundUp.
This article is licensed under a
Creative Commons Attribution-NoDerivatives 4.0 International License
.