Butterworth's R14-million public pool nears completion after nine years
But there is no water to fill it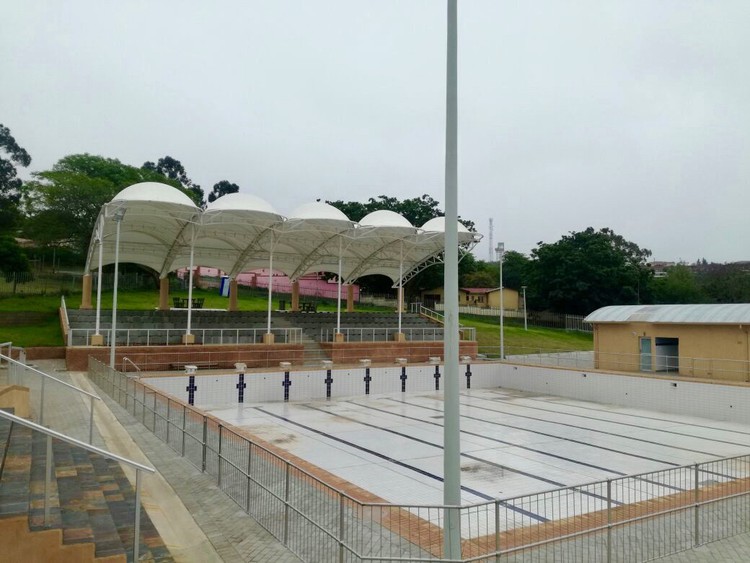 After nine years and over R14-million, the construction of a public swimming pool in Butterworth is very close to completion. But there is no water to fill it due to the drought.
In a story GroundUp published two years ago, Eastern Cape Department of Sport, Recreation, Arts and Culture spokesperson Andile Nduna had said the pool would open in December 2016.
He said poor performance, severe cashflow problems, and contractor staff issues had been the cause of the delays. Initially, Mlonyeni Construction company was awarded the project, but their contract was terminated.
Located in Extension 2, a few kilometres from the town centre, the project has one pool for sporting activities and two for children. The site has been cleaned up, but due to water shortages in Butterworth the pools remain empty.
Nduna said the Department of Water and Sanitation warned that there is scarcity of water in Butterworth. According to the department, the Xilinxa Dam that supplies the area is at 0.5% of capacity, an all-time low.
"The pool needs plus minus eight million litres to be filled up," he said. [Editor's note: Olympic size swimming pools, much bigger than this one, need about 2.5 million litres so this appears to be an overestimate.]
Nduna said the department was investigating constructing a borehole to supply the swimming pool.
GroundUp found three caretakers and a security guard on site. The area is well fenced and equipped with showers and toilets and a braai area, as well as offices for lifeguards and workers. This is in stark contrast to what we found in our story two years ago, when the site was badly neglected.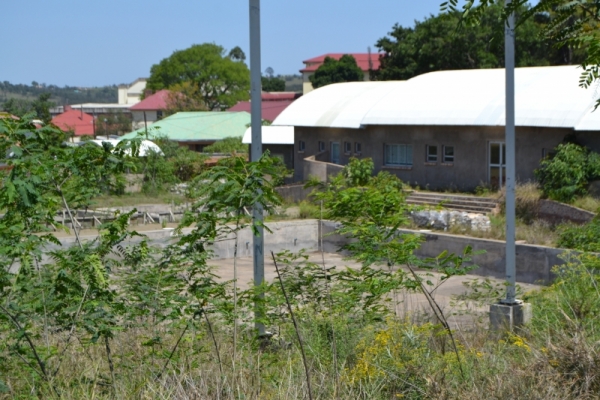 Resident Khunjulwa Mangaliso lives opposite the pool. She said, "We have been waiting for it to be finished and finally it is after so many years of no progress." She said parents with no money to take their children to East London to the beach will now have something closer to home for their children to enjoy.
Dodgy people are suing us. Please support us by contributing to our legal costs and helping us to publish news that matters.
© 2017 GroundUp.

This article is licensed under a Creative Commons Attribution-NoDerivatives 4.0 International License.
You may republish this article, so long as you credit the authors and GroundUp, and do not change the text. Please include a link back to the original article.