Blikkiesdorp residents hopeful after meeting with mayor
City commits to providing land for "qualified beneficiaries"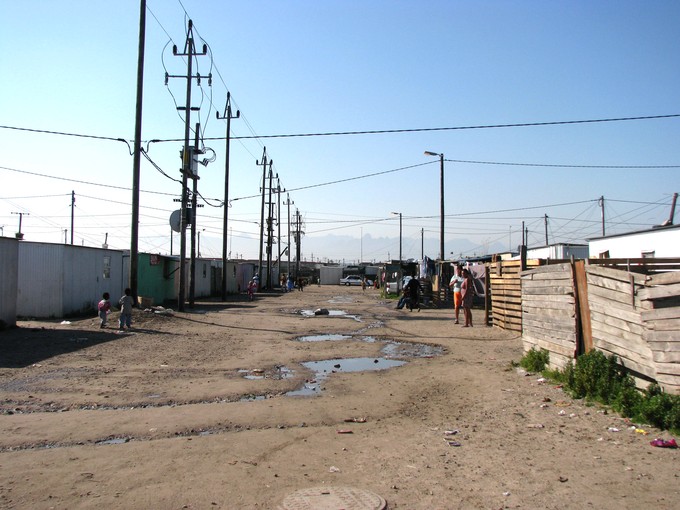 After nine years of existing as a temporary relocation area, Blikkiesdorp residents who qualify for housing may finally be moved to permanent homes.
In a joint statement released by Mayor Patricia De Lille and the Blikkiesdorp Joint Committee after a meeting last night, they state that the City is working on plans for two pieces of land for "qualified beneficiaries from Blikkiesdorp, Freedom Farm and Malawi Camp".
In two weeks the officials will produce "developed plans and timelines".
The City is also set to conduct a survey over the next month to determine just how many people live in the sprawling settlement. The community will also elect a project steering committee.
Etienne Claasen of the Blikkiesdorp Joint Committee told GroundUp that the City's confirmation is "something big".
He said that after waiting for nine years, they have now finally had a meeting with the mayor.
Claasen said that the hope is that those who do not qualify for housing will be allocated a serviced piece of land and that following the survey in Blikkiesdorp, the City will put those who do not qualify onto the housing list.
Also, according to Claasen, the South African Police Service, Metro police, the mayor and the Blikkiesdorp Joint Committee are set to have a meeting to discuss improving policing in the area.
Just over three weeks ago residents of Blikkiesdorp marched to the Civic Centre, asking where and when they would be moved. The Airports Company of South Africa (ACSA) is planning to upgrade the Cape Town International Airport that borders the settlement and in a report that ACSA commissioned, it stated that Blikkiesdorp, along with neighbouring Freedom Farm and Malawi Camp, "will be relocated due to safety concerns, irrespective of whether the runway is re-aligned or not".
At the 26 April march, the protesters demanded to speak to the De Lille but were instead met by a City official. They threatened that if the mayor did not meet with them within 21 days they would camp outside the civic centre.
Last night De Lille heeded the residents' calls and met with them saying on her Twitter account that the Blikkiesdorp Joint Committee and City "remain committed to working together and building trust for betterment of the people".
This article was updated with additional information after publication.
Correction: The article originally said the meeting was in Blikkiesdorp. It wasn't. 
Dodgy people are suing us. Please support us by contributing to our legal costs and helping us to publish news that matters.
© 2016 GroundUp.

This article is licensed under a Creative Commons Attribution-NoDerivatives 4.0 International License.
You may republish this article, so long as you credit the authors and GroundUp, and do not change the text. Please include a link back to the original article.