No one must be left behind, says Blikkiesdorp committee
Residents support serviced sites in addition to houses on new land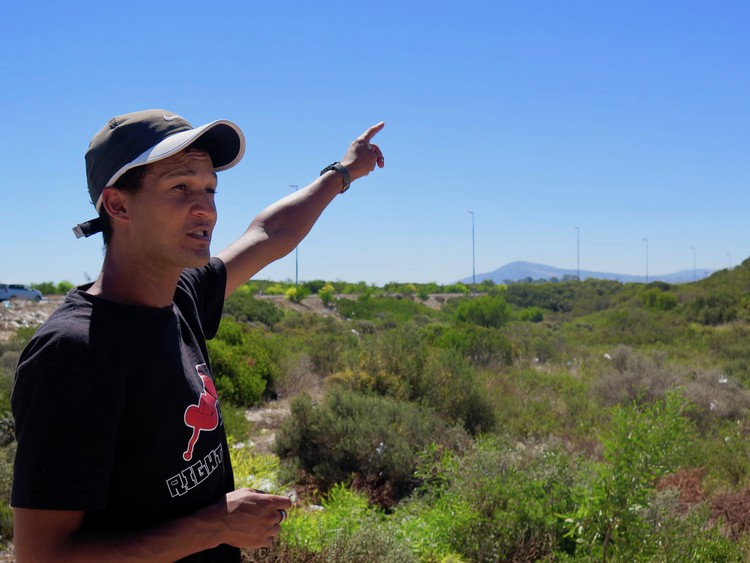 No one will be left behind when Blikkiesdorp moves, vows Etienne Claasen, a member of the Blikkiesdorp Joint Committee.
Residents of the "tin town" (Blikkiesdorp), which was meant to be a "temporary relocation area", have already waited 10 years to be rehoused.
Last year, GroundUp reported on concerns in the community after the City announced that only 3,000 qualifying beneficiaries from Blikkiesdorp and neighbouring settlements, Malawi Camp and Freedom Farm, would be accommodated in the new development. The City told GroundUp then that it was in the process of transferring land about two kilometres from Blikkiesdorp for the relocation from the Airports Company South Africa (ACSA) and the Western Cape Provincial Government to the City.
Claasen says the City has promised serviced sites as well as houses. This is the solution to accommodating everyone, he says.
"We can't only think of those who qualify [for houses]," Claasen insists.
Jerome Daniels, also on the Joint Committee, says they had feared that people who didn't qualify for houses will find themselves in isolated development areas such as Wolwerivier, 30km from the city centre.
Allison Tilley of the Open Democracy Centre (ODAC), which has been assisting the residents of Blikkiesdorp, says ACSA "really came to the table" making a U-turn on its previous non-engagement with residents.
Starting in April, ACSA will provide training for a number of Blikkiesdorp residents in construction skills to build homes for themselves on serviced sites.
Claasen says residents don't want to move "from a blik to a blik". Residents want brick houses, not corrugated iron.
ODAC is also establishing a fund for those unable to pay for building materials.
"The timeframe [for the project] still remains a problem, but it is no longer as vague as it was three years ago," says Tilley.
Claasen says that the City still needs to conduct an Environmental Impact Assessment on the new site, which could take 18 months.
Asked about progress at Blikkiesdorp, the City chose not to comment, saying "any concrete proposals and information would be taken to the communities of Blikkiesdorp, Malawi Camp and Freedom Park first and at the appropriate time".
Dodgy people are suing us. Please support us by contributing to our legal costs and helping us to publish news that matters.
© 2017 GroundUp.

This article is licensed under a Creative Commons Attribution-NoDerivatives 4.0 International License.
You may republish this article, so long as you credit the authors and GroundUp, and do not change the text. Please include a link back to the original article.