Are police operations having a real impact on crime in Delft?
Community members and activists say there is a breakdown of trust in the police's ability to deal with crime.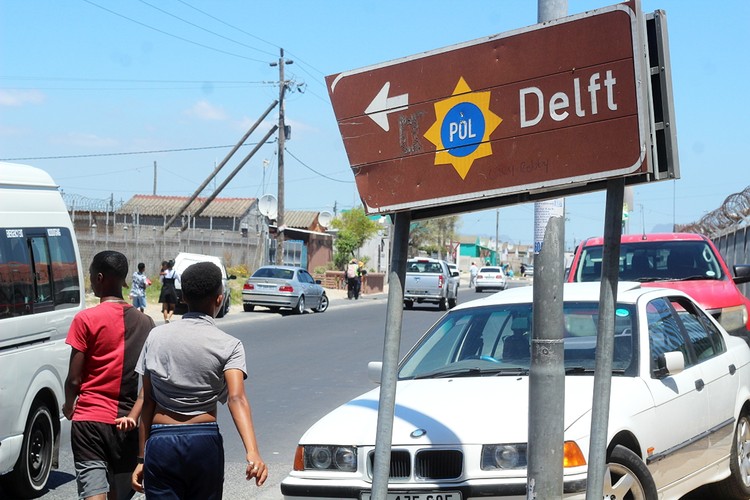 Community members and activists in Delft say there is a breakdown of trust with the police because of their failure to deal with crime.
As a result, residents opt not to report crime incidents, like break-ins or robberies, to the police. Just this week, two suspects appeared in court for the vigilante murders of five men who were accused of committing crimes in Delft.
While the police, in statements, say that their operations are bringing a reduction of incidents in Delft, residents told GroundUp that they are yet to see the impact as crime remains prominent in their daily lives.
The loss of trust in the police's ability to deal with crime in Delft, Cape Town, has resulted in many incidents going unreported, and more recently saw residents taking the law into their own hands.
This week, two suspects appeared in court after the badly mutilated bodies of five men were found at an informal settlement in the area. It is alleged that the suspects were involved in the vigilante murders. The community accused the victims of committing crime in the area.
According to a SAPS statement, the arrested suspects, aged 30 and 35, face murder charges. The five victims were caught by community members, beaten up and set alight. "The investigation of the mass murders is still underway, and more arrests could be affected in due course," police said.
Community activist Jerome Daniels from Blikkiesdorp said the incident happened on occupied land owned by the ACSA (Airports Company South Africa). "Currently in Blikkies, police are only visible when they do operations or raids, but hardly do everyday patrols. Their operations aren't very effective because the minute they enter Blikkies, word gets out which gives criminals a chance to hide their things," said Daniels.
The recent vigilante murders come in the wake of South African Police Service (SAPS) statements in which officers attributed a reduction in crime in Delft to their targeted operations.
During a recent joint operation in Delft — with provincial SAPS, Home Affairs and the City of Cape Town's Law Enforcement — about 40 suspects were arrested on charges related to firearms, drugs, stolen property, undocumented persons and dealing in liquor without a license. Western Cape Police Commissioner, Thembisile Patekile, said that they plan to have "more boots on the ground in our communities".
However, many people we spoke to this week said they barely noticed a reduction in crime since the police's operation last week.
Resident Nonceba Salie from the N2 Gateway Housing project said, "Robberies, hijackings and house break-ins happen almost daily. You can simply be walking down the street and could get gunpointed for your phone.
"You report these incidents, but that's where it ends. The police do not follow up on our reports. Then they wonder why [the community] takes the law into our own hands," she said.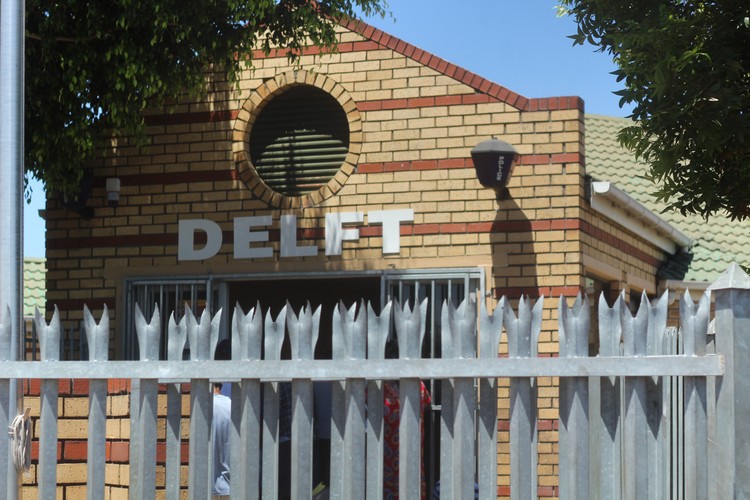 Community leader from The Hague and member of the Delft Community Action, Farida Ryklief, said, "There are shootings every day here. People are dying. We report these incidents to the police, but our complaints are never attended to. We sometimes don't even see the point of reporting crimes."
Ryklief said the community has handed over several memorandums to the police officers in Delft, with complaints about inadequate services and rising crime rates. "We never get responses," she said.
A Leiden resident and neighbourhood watch member said Leiden has become a crime hotspot in Delft. The person, who asked not to be identified, said the last time they did street patrols was in August last year due to gangsterism and safety concerns.
"As neighbourhood watch members, we are unarmed so we cannot protect ourselves. The gangsters are carrying guns. It has become too much, and we have no support from the police. We used to do operations with police but that all stopped in 2021."
Meanwhile, Cape Town Mayor Geordin Hill-Lewis has called on President Cyril Ramaphosa to urgently devolve more policing powers to local law enforcement. According to Hill-Lewis, 71% of Western Cape police stations have seen a decline in police personnel in the past five financial years.
© 2023 GroundUp. This article is licensed under a Creative Commons Attribution-NoDerivatives 4.0 International License.
You may republish this article, so long as you credit the authors and GroundUp, and do not change the text. Please include a link back to the original article.
We put an invisible pixel in the article so that we can count traffic to republishers. All analytics tools are solely on our servers. We do not give our logs to any third party. Logs are deleted after two weeks. We do not use any IP address identifying information except to count regional traffic. We are solely interested in counting hits, not tracking users. If you republish, please do not delete the invisible pixel.