Angy Peter trial: investigator thought it sufficient to "rubber stamp" statements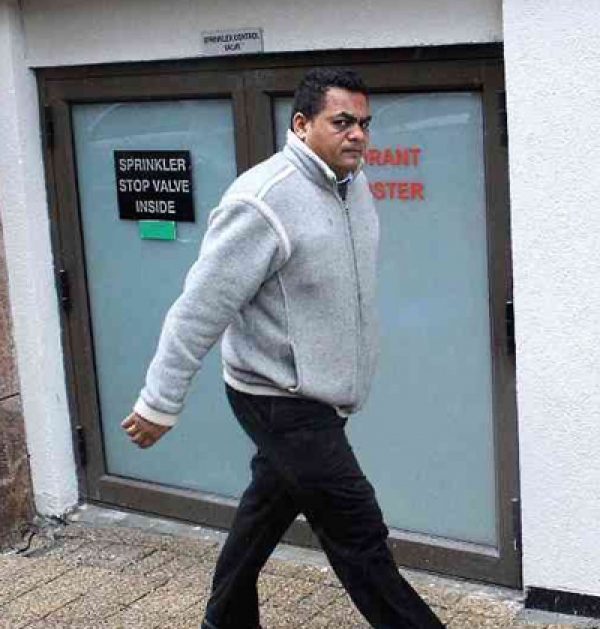 None of the witnesses to murder victim Rowan Du Preez's alleged deathbed statement were asked to swear that their statements were true, the investigating officer of the case told the court on 25 August.
The court called Detective Constable Stanford Muthian to testify after the state and defence closed their cases on 11 August.
Activist Angy Peter, her husband Isaac Mbadu and their co-accused Azola Dayimani and Christopher Dina, are on trial for the murder of Du Preez in October 2012.
It was submitted as hearsay evidence that before Du Preez died, he named "Angy en haar man" (Angy and her husband) as the people who were responsible.
The defence has argued that Peter and Mbadu are innocent and have been framed because of Peter's work with the Social Justice Coalition (SJC) to bring about a commission of inquiry into allegations of police inefficiency and a breakdown in community relations in Khayelitsha.
When advocate for the defence William King lead Muthian through his procedures for taking the statements of the witnesses of Du Preez's alleged deathbed statement, Muthian confirmed that none of the witnesses' statements had been formally commissioned. This means none of the witnesses were asked to swear that their statements were true.
Muthian appeared uncertain of the correct procedures. When asked if he had commissioned the statements, Muthian said he had "put a rubber stamp on it".
Muthian was unresponsive when King replied that this did not constitute commissioning.
Judge Robert Henney explained to the witness, "What do you do every time you come here? You promise to tell the truth. That is commissioning. Not putting on a rubber stamp."
Muthian maintained that it was not standard practice to ask for witnesses to swear their statements are true and that was not specific to this trial. "If you come on station level, you'll see it's different," Muthian said.
He said that regardless of their training, policemen adapted to the 'culture' of the police station. "Do me a favour, go this afternoon, go to any police station and watch policemen take statements." Muthian had signed all the statements as Commissioner of Oaths despite the fact that commissioning had not taken place.
The defence have repeatedly drawn attention to Muthian's lack of training at the time of the investigation and his inexperience as a detective.
That the statements lack commissioning diminishes their status in law. Judge Henney, however, said it does not necessarily cast the testimony in court in doubt. "We have to deal with the evidence here in court and whether the process before then affects that," he told the court.
The matter continues this week.
While the court broke for lunch recess, the findings of the final report of the Khayelitsha commission were presented to a packed hall at Lookout Hill in Khayelitsha. Before her arrest, Angy Peter was the SJC's face for their safety and security work and collected the majority of the statements that formed the original complaint.
Dodgy people are suing us. Please support us by contributing to our legal costs and helping us to publish news that matters.
© 2016 GroundUp.
This article is licensed under a
Creative Commons Attribution-NoDerivatives 4.0 International License
.