Walter Sisulu University reopens after two weeks
Buffalo City Campus students return to class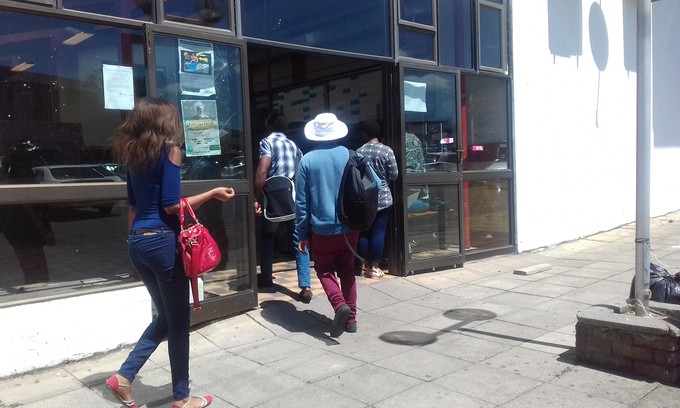 Classes resumed today at Walter Sisulu University Buffalo City Campus. For the past two weeks classes have been closed due to student protests.
When the protests started, some protesters burnt tyres, and threw stones at passing cars on East London's Oxford and St Georges streets. Police arrested 13 people, most of them students. They have been released on bail and will appear in court on 30 November.
Contradictory reasons for the return to class have been given by the Students Representative Council (SRC) and the university management.
SRC Secretary Sabelo Funda said that management attended to their grievances in time for exams. "We had a meeting with the management last Wednesday where we stated all our grievances and demands. One of those grievances was that students cannot rely on an online application only accommodation [system] because this has left many students without a place to stay this year." Funda said that management agreed that students can now apply online or manually.
But university spokesperson Yonela Tukwayo said the student protest was not led by the SRC but by a task team elected by students. Moreover students did not give management a memorandum of their grievances. "The students resolved their issues and grievances on their own because as the management we were not aware of what exactly their grievances were, as they did not even submit a memorandum summarising their grievances."
Tukwayo continued: "The management had a meeting with the task team that was appointed by the students to handle the mandate of the protest. The management then told that task team that they do not recognise their role in the university so the task team was told to elect an SRC that formally then came back to address their demands."
Tukwayo further said that the students and the newly elected SRC had a mass meeting where they agreed to come back to classes.
Some WSU students expressed dissatisfaction with the protests. Ayabonga Kekana, a second year journalism student, said the protest cost the students. "The political leaders of this university do not understand our time priorities. This protest was just a political struggle and we are just the victims of it all. For starters there was no memorandum sent to management regarding the grievances from students. It felt like this protest was motivated by personal agendas," said Ayabonga.
Dodgy people are suing us. Please support us by contributing to our legal costs and helping us to publish news that matters.
© 2016 GroundUp.

This article is licensed under a Creative Commons Attribution-NoDerivatives 4.0 International License.
You may republish this article, so long as you credit the authors and GroundUp, and do not change the text. Please include a link back to the original article.