ACSA agrees to keep Blikkiesdorp residents informed about runway plans
Residents welcome progress after months of secrecy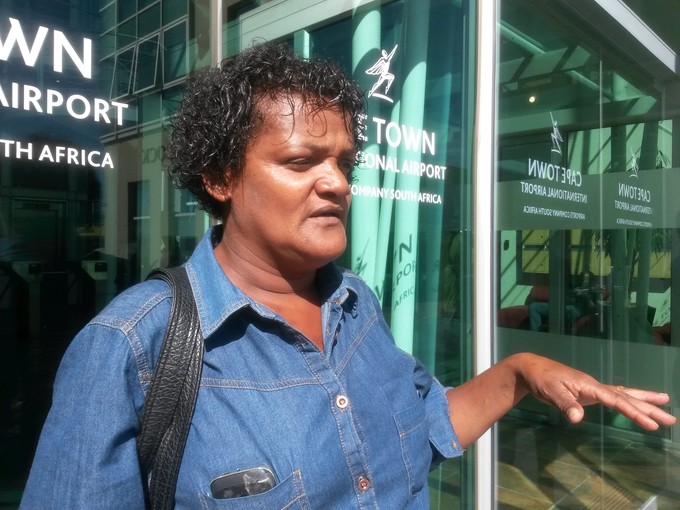 Representatives of Blikkiesdorp residents have welcomed a pledge by the Airports Company of South Africa (ACSA) to keep them informed about plans to upgrade the airport runway.
Residents say in the past they were not consulted about plans to upgrade the runway though this affects them directly.
"They just carried on without us," said Blikkiesdorp Joint Committee member Jo-ann Cupido. "We want meaningful engagement."
"The meeting was the first time we actually got feedback from anyone," Cupido said.
On 8 March Cupido and other committee members met officials from ACSA for the first time in nine months. In the meeting, ACSA told residents that it would not be necessary for Blikkiesdorp residents to be relocated.
In a Memorandum of Agreement (MOA) with the City of Cape Town in May last year, ACSA set out its plans to purchase the land on which Blikkiesdorp is situated in order to upgrade the runway. ACSA says this is necessary to comply with international regulations as well as to allow for larger commercial aircraft to land. It is also part of a bigger plan to revamp the airport.
The City has said it plans to rehouse residents from three affected communities, Freedom Farm, Malawi Camp and Blikkiesdorp, on residential land to the east and west of Symphony Way.
But after the 8 March meeting members of the Committee said they were sceptical of the MOA, which they said had been decided without consulting community leaders. They also expressed mixed reactions to being relocated.
Cupido said some did not want to be moved as their children were in school in the area. But others said even if they were not relocated something would have to be done about the noise from the aircraft taking off and landing. Cupido said one morning when an aircraft had come over the homes at the edge of Blikkiesdorp an electricity box in one of the houses had cracked and caught alight. "The people who live at the back are in danger," she said.
"Even if we aren't moved, we need a safety panel there so that those vibrations and sounds don't affect our homes."
Committee member Jane Robert also welcomed ACSA's agreement to have regular meetings with the committee.
ACSA spokesperson Deidre Davids said concerns about noise, housing and relocation, as well as other concerns about biodiversity, property values and impact on health would all be dealt with in an updated Environmental Impact Analysis report to be released in June. An initial report, compiled by SRK Consulting, has already been released.
The public will be given 30 days to comment on the updated report before it is submitted to the Department of Environmental Affairs for consideration.
Davids said Blikkiesdorp residents would not have to be moved in order to realign the runway. But the community had been identified as being affected by the noise, she said.
ACSA had not yet bought the land for the runway from the City. Construction would probably not start until the end of next year, she said.
Malawi Camp residents would not need to be moved either, said Davids.
Mayoral Committee Member for Human Settlements Benedicta van Minnen said the City had asked for Blikkiesdorp and Malawi Camp to be included in the MOA. The most pressing need for relocation was Freedom Farm, which was on ACSA-owned land, and Malawi Camp, she said. Blikkiesdorp had never been intended as a long term settlement anyway, said van Minnen.
Asked about the City's approval of the construction of a new church building in Blikkiesdorp, Van Minnen said: "The church is currently in a tent. This is being replaced by a temporary structure, not a permanent building. It will be a prefab structure and is only for temporary use."
Dodgy people are suing us. Please support us by contributing to our legal costs and helping us to publish news that matters.
© 2016 GroundUp.

This article is licensed under a Creative Commons Attribution-NoDerivatives 4.0 International License.