Mayor beaten as municipal workers vow to continue strike
Baviaans municipality mayor hit with knobkierie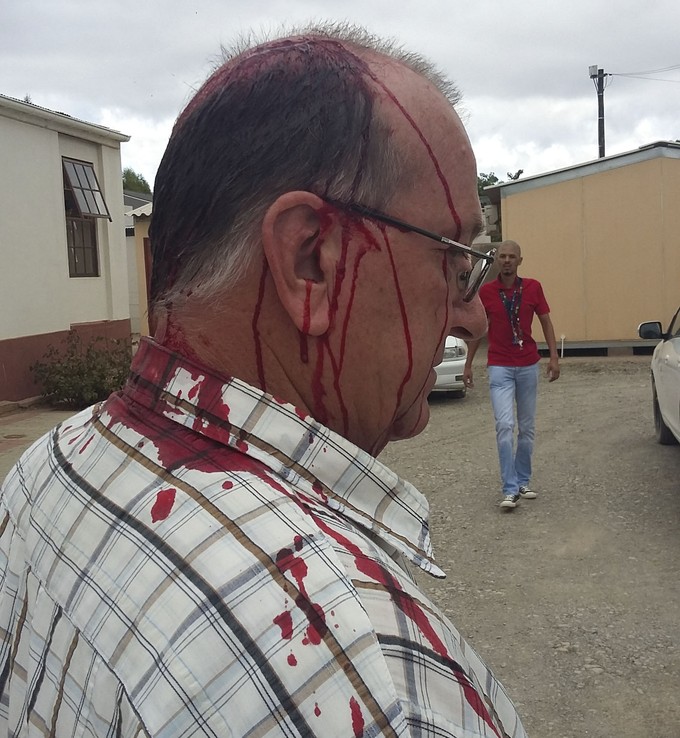 Striking workers in a small municipality in Eastern Cape where the mayor was badly injured in a protest last week have vowed to continue their strike until the town management addresses their grievances.
Baviaans Mayor Ewald Loock was beaten with a knobkierie on Friday when workers forced their way into his office.
Workers affiliated to the South African Municipal Workers' Union (Samwu) in Willowmore embarked on a strike in January demanding better working conditions, the supply of protective clothing, and a salary increase before their municipality merges with Ikwezi (Jansenville) and Camdeboo (Graaff-Reinet) municipalities.
Samwu provincial secretary Milton Myola said workers' demands were not being given priority by the town management. Workers who had been working for years as casual workers wanted to be employed full time and demanded protective clothing, he said.
Baviaans Samwu leader Gerhard Davids said the strike would continue until the issues raised had been addressed.
Loock was injured on Friday when angry workers entered his office.
He told Groundup, "There was a group of rowdy striking workers accompanied by their family members. They forced their way into the mayor's office and damaged property. I tried to address them and prevent them from attacking my staff. One of the strikers held up my hand and I was hit with a knobkierie on the head. I passed out."
Loock said he was treated at the local clinic where he received six stitches, and later at Oudtshoorn hospital.
"Workers and their family members are angry at the municipality because they have not been paid since January. They know that payday is this week and because of the no work no pay system, they will obviously not get their salaries."
The Baviaans municipality is the only municipality in Eastern Cape run by the Democratic Alliance.
DA constituency leader Malcolm Figgs condemned the "vicious and ugly assault on the mayor."
The ANC also issued a statement condemning the attack and calling for "a mature way of handling disagreements" between Baviaans municipal management and workers. "We strongly condemn the beating of the mayor and we further state that violence will not benefit anyone as it widens divisions."
Samwu's Milton Myola distanced workers from the attack.
"It was the work of criminals. We do not have criminals in our workforce," he said.
Police spokesman Major Ernest Sigobe said a 47-year-old man had been arrested after the attack and would appear in court soon.
Dodgy people are suing us. Please support us by contributing to our legal costs and helping us to publish news that matters.
© 2016 GroundUp.

This article is licensed under a Creative Commons Attribution-NoDerivatives 4.0 International License.