Langa used to be a "place of ubuntu" says 82-year-old resident
Langa centenary: former beauty queen Nomsa Banjatwa remembers a township abuzz with social events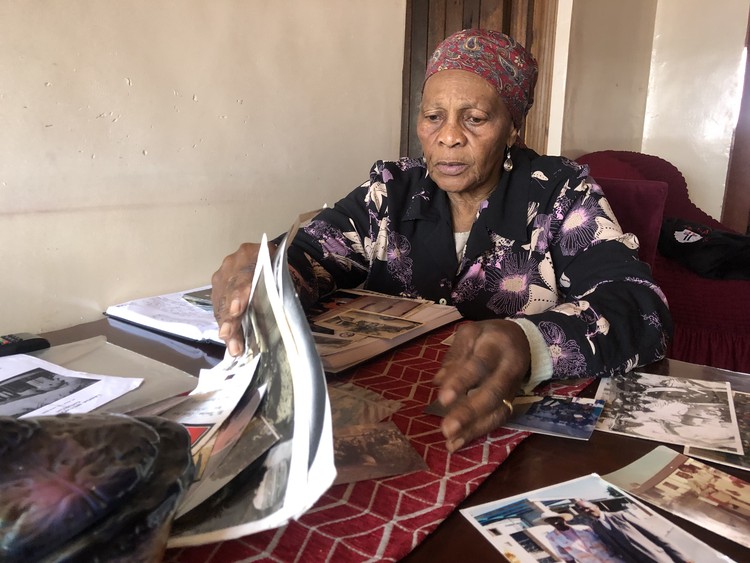 Eighty-two-year-old Nomsa Maliza Banjatwa has lived in Langa, Cape Town, all her life. As the township prepares to celebrate its 100th birthday, she reflects on the way Langa has changed.
Banjatwa remembers a Langa abuzz with social events. There were beauty pageants, concerts and choral music, and most youngsters were part of a choir or a musical group, she says. She entered all the beauty pageants in the 1960s that were held in the township and has three titles under her belt, Miss Teenager, Miss Hairstyle and the one she was most known for in the community, Miss Cape Town.
"It was fun back in the day. We would wear our short dresses, takkies and have amazing hairstyles, those hairstyles that were done with those old hot irons. Some would even make their own costumes from scratch."
Banjatwa was raised in a religious home by a strict single mother, a domestic worker who was also a fortune teller. "In isiXhosa we say ebengumntu omhlophe (a spiritually gifted person). She used a deck of cards for her predictions. Our house was always busy with people coming in and out for readings."
"I went to the Dutch Reformed School now known as Moshesh Primary School. Then I did my high school years at the Langa High School, which was the only high school in Langa at the time."
This was the time of Bantu Education, but the problem of being taught in Afrikaans, which was to spark the 1976 school revolt, did not affect Banjatwa. "Because I went to the Dutch Reformed Church School, I started at Langa High already familiar with the Afrikaans language, to the point where I even helped some students after school with extra lessons for Afrikaans."
She remembers Langa as a "place of ubuntu". "Langa was a township where older people were respected. Where your neighbour could send you to the corner store," said Banjatwa.
In her opinion this has changed. "There is too much hooliganism. Some of the youths have lost respect."
"Langa was a unique community, where people were reserved, polite and warm, and there was discipline. But there have been many changes economically, educationally and loss of jobs."
"We used to go to a neighbour when we hadn't seen him or her in a while, just to check on them. We would help each other. If someone had no food or if someone needed support for whatever reason, neighbours would come together and lend a hand. We never shunned one another. Your child was my child. But today, we don't trust each other."
"Today I can go and ask a neighbour for help, next day I will be a point of gossip in the taxi by the same neighbour who I asked help from."
She said as elders in the community it was important that they try and bring Langa back to basics. But it would be difficult because they were living among people who did not care and were living among criminals, said Banjatwa.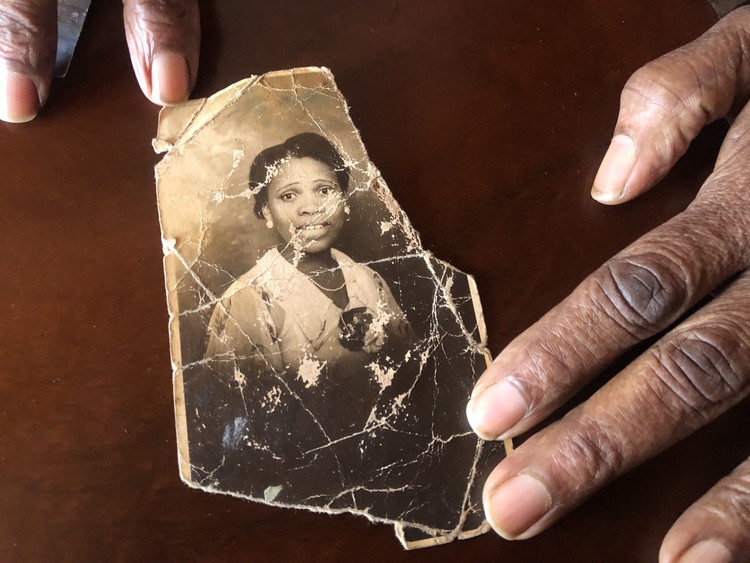 She remembers a depot in Bennie Street which was the first obligatory stop for migrant workers from the Eastern Cape under the dreaded "pass" system. Without a valid "pass" they were not allowed to be in the city. "The depot is where the migrant workers would get vaccinated, inspected and bathed for bed bugs and lice. This was the first stop for all migrant workers. It used to be such a busy place. It is no longer there."
"The civic hall is also no longer there. The civic hall used to be the place to be during the Easter holidays because the community and relatives from different places used to meet there for entertainment and Easter celebrations."
One building that she remembers which is still there is the beer hall, where "Bantu beer" was sold under the apartheid system, and which is now a place where people live. Since early in the 20th century, municipalities had a monopoly on the production and sale of sorghum beer, which financed part of the administration of the township by the apartheid government. Only men were allowed into the beer halls.
"I'd be lying if I say I know what it looked like back in the day because our men used to go there, not us," said Banjatwa. "All I know is that they used to sell umqombothi (African beer) there."
Bringing out her wedding album and a plastic sleeve filled with old photographs, Banjatwa showed GroundUp an old, torn, black and white photograph of her mother, Nontozakhe Banjatwa. "She was a strong woman, very strict. She took care of me and my three brothers all on her own with no help. I never knew my father," said Banjatwa.
"Christmas was a big thing in our family. We would have a Christmas tree which we would decorate, and our mother always made her famous pudding and roasted a turkey."
"We enjoyed Christmas so much. We would also go to church. Mom always made sure that we were in our best clothes, all my outfits had matching hats. We always looked smart just like her."
She pages through photos of her children posing on the back of a bakkie and of church events and shows GroundUp her wedding album from her marriage in 1976 at a Langa church. "We were so happy on our wedding day; you would never say that it was an arranged marriage set up by our parents."
"I remember it very clearly, it was a Wednesday. I also remember how I cried on Tuesday, the previous day, when my mother told me that I was getting married. The ring didn't even fit, it had to be changed," said Banjatwa.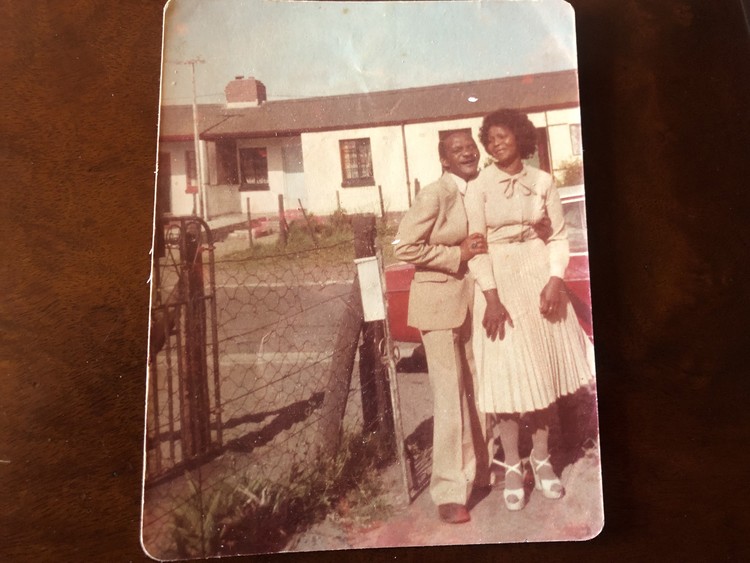 A photo of her late husband dominates the entrance to her house in Sigwau Street.
Banjatwa also showed GroundUp a photo of her and her colleagues at the old Langa Day Hospital, in Haarlem Avenue, where she was a senior nursing assistant for 23 years, after training at night school.
Asked what she would like to see change in the township where she has lived all her life, she said: "What I would like to see in Langa is more facilities for the elderly, like a day centre that the elderly can go to for activities. We also need a skills and training centre for youth and school dropouts, so that they can gain experience which will make it easier for them to get jobs," said Banjatwa.
© 2023 GroundUp. This article is licensed under a Creative Commons Attribution-NoDerivatives 4.0 International License.
You may republish this article, so long as you credit the authors and GroundUp, and do not change the text. Please include a link back to the original article.
We put an invisible pixel in the article so that we can count traffic to republishers. All analytics tools are solely on our servers. We do not give our logs to any third party. Logs are deleted after two weeks. We do not use any IP address identifying information except to count regional traffic. We are solely interested in counting hits, not tracking users. If you republish, please do not delete the invisible pixel.