Zimbabweans remain unhappy with special permit process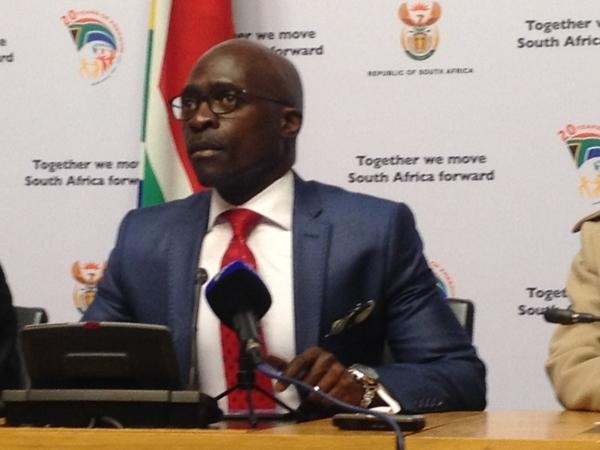 After Minister of Home Affairs Malusi Gigaba gave the media an update on the Zimbabwe Special Permit (ZSP) in Midrand on Monday, Zimbabweans who spoke to GroundUp claim there were challenges with the ZSP which the minister did not address. These included delays and rejections.
As Africa Check explains:
The Zimbabwean Special Dispensation permit (ZSP) is the successor to a permit issued as part of the Home Affairs department's … Dispensation of Zimbabweans Project (DZP) which was implemented in April 2009.

The aim of the DZP was to create a record of Zimbabweans who had, until then, been living illegally in South Africa. It was also intended to provide an amnesty to Zimbabweans who had been using fraudulent South African identity documents. Many of the Zimbabweans living in South Africa had fled the political violence, instability and economic crises that had dogged their home country for more than a decade.
Tsitsi (not her real name) from Capricorn is worried about the delays. Some who applied in late January have received their permits, yet hers is still pending even though she applied on 5 November 2014. Permits were supposed to be issued within eight weeks of submitting supporting documents at the Visa and Permit Facilitation Centre (VFS Global).
In some cases where permits have been rejected, applicants suspect documents were lost by VFS or Home Affairs. They have received rejection letters on the grounds that documents were missing, even though they are adamant they submitted the documents together with their application.
An elderly informal trader who applied on 4 December says her rejection letter from Home Affairs read: "No proof of business registration … you may within ten working days of receipt of this notice voluntarily leave the country to avoid deportation."
She claims that when she applied in 2010 without business registration, her permit was approved. She sells doilies and craftware in Nyanga township; getting a business permit is nearly impossible for her.
But Department of Home Affairs spokesman Mayihlome Tshwete said it was not possible for documents to go missing or be lost at VFS global as some applicants had alleged. "Besides, if [they] say they are lost, it should not become a problem because the application process was done online." People who were granted 90-day stays at their port of entry during the festive season are now worried; the days are nearing expiry, and they have not yet received their permits.
People Against Suffering, Oppression and Poverty (PASSOP) is currently assisting 87 people who have proof that they applied in 2010 for the DZP (the ZSP predecessor), but were unable to apply for the ZSP this time round because their names could not be found on the system. Some of them never received their permits; others received permits with errors, but after they sent the permits for correction, the permits were not returned.
Home Affairs has addressed several burning issues in a circular dated 25 September 2014, encouraging relevant authorities to allow Zimbabweans to continue working, conduct business, study, financially transact and receive medical treatment. But it seems not all government departments or institutions are aware of it.
Home Affairs also met with SABRIC (South African Banking Risk Information Centre) to help resolve issues around the bank accounts of ZSP applicants.
Gigaba said the ZSP process was anticipated to be finalised by the end of August 2015. The application process opened on 1 October 2014 and closed officially on 31 December, the day that marked the expiry of the old dispensation for Zimbabweans, including all permits with expiry dates beyond 31 December 2014.
Home Affairs announced that as of 13 March 2015, 208,967 applications were submitted online to VFS. 206,939 applicants had booked appointments with VFS for interviews; 2,028 applicants had not booked appointments and have only until 31 March. Home Affairs has adjudicated 83,009 applications. The new ZSP will be valid until 31 December 2017.
Zimbabweans in possession of the old DZP permits are allowed to travel between the two countries until their application process is finalized.
The requirements for the new ZSP include: a valid Zimbabwean passport; proof of employment or proof of business registration; alternatively, proof of registration at a learning institution; and a DZP reference number obtained when lodging the ZSP application online.
Tshwete (the Home Affairs spokesman) said, "It is a special dispensation permit. It should not be compared to an application for asylum to which everyone is entitled. Not every application is going to be successful. There are some requirements to be met. If an applicant does not meet the requirements, the application will be rejected. It is difficult to satisfy everyone; people will always have a story."
He said applicants should be patient and all permits will be issued by August.
Dodgy people are suing us. Please support us by contributing to our legal costs and helping us to publish news that matters.
© 2016 GroundUp.
This article is licensed under a
Creative Commons Attribution-NoDerivatives 4.0 International License
.