Zimbabwean woman murdered on her way to Bellville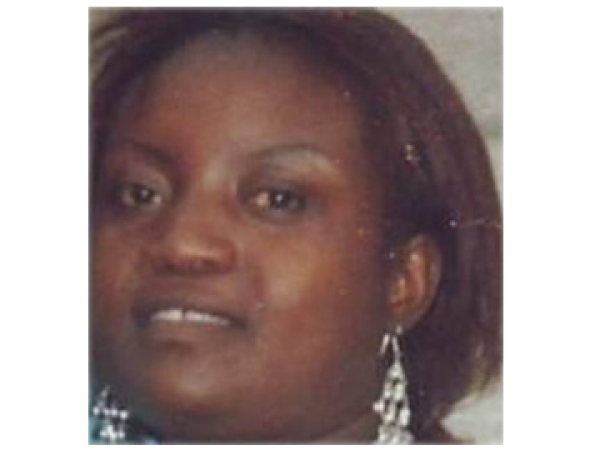 The brother of a Zimbabwean woman who was murdered last week is accusing her ex-boyfriend in a case that highlights violence against women.
Thokozile Kavamba from Harare was 31 years old. She was a cleaner at a dental surgery in Hermanus. She leaves behind two girl children who live with her parents in Zimbabwe. The Missing Children South Africa Facebook page says that she was last seen on 28th June 2012 around six o'clock at the Hermanus taxi rank when she intended to take a taxi to Bellville to go visit her brothers in Phillipi. The site continues, "She never arrived and has not been seen since."
Captain FC Van Wyk of SAPS Western Cape Media Centre confirmed to GroundUp that Kavamba's body was found in the Bush near Beach Club in Hermanus last week. No arrests have been made.
Her brother Kingstone Kavamba spoke to GroundUp. He suspects that Thokozile's boyfriend, who is currently on the run, murdered her. Kingstone says, "She always forwarded the threatening messages she used to receive to me saying that if anything happens to her I should hold him responsible. I asked her to report the matter to the police and she did not. There was not much I could do. I could not interfere, especially that she was in love." While going through her belongings after her death, Kingstone found forms that Thokozile was filling out to get a protection order against her boyfriend. Thokozile had alleged in her documents that the boyfriend had taken R400, which was her weekly wage, and her cell phone. He also owed her R1,000.
People Against Suffering and Oppression (PASSOP) brought the case to GroundUp's attention. The organisation's Head Paralegal Officer, Langton Miriyoga, said, "Women should report if they receive threatening messages such as those in this case and another one from several months ago in which another Zimbabwean woman had acid sprayed on her face. These cases illustrate the prevalence of violence against women not only among South Africans but also within the immigrant community."
The Women Empowerment Foundation Southern Africa (WEFSA) Chief Executive Officer Edinah Masanga said, "We condemn such deplorable acts of violence against women. In this instance we are calling the law to take its course and for justice to be done. As a leader of women's rights movements, I am saddened by this, and I feel this horrendous criminal act works against efforts and campaigns to end violence against women. Justice has to be done and stiffer penalties should be given as a deterrent."
Dodgy people are suing us. Please support us by contributing to our legal costs and helping us to publish news that matters.
© 2016 GroundUp.
This article is licensed under a
Creative Commons Attribution-NoDerivatives 4.0 International License
.