"Work hard and you will succeed" - Rising Kaizer Chiefs star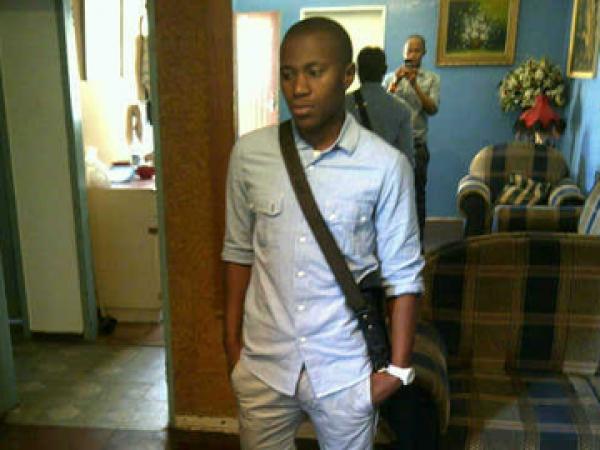 GroundUp spoke to Kaizer Chiefs Junior's Steven Sibanyoni.
GroundUp: Hi Steven, you are still a very young player. How old are you exactly?
Steven: I'm 19 years old.
GroundUp: Where are you from and what clubs have you played for?
Steven: I am from Pretoria. I've played for the School of Exellence and Kaizer Chiefs Junior.
GroundUp: What position do you play?
Steven: I play left wing.
GroundUp: Who is your role model?
Steven: Bafana Bafana midfielder Siphiwe Tshabalala. He inspires me as he is very humble.
GroundUp: How did you get started in soccer?
Steven: I started playing soccer at school. My friends would always motivate me to go for trials at clubs because they believed I was good at the game. At a later stage I decided to go for trials at the School of Excellence and was accepted. Then I moved to Kaizer Chiefs junior. I'm hoping to move up to the PSL in the future.
GroundUp: What are some of the lessons you've learned on your journey to becoming a professional soccer player?
Steven: To be a patient hard worker and to humble myself. It's a great feeling, I've been to places which I'd never thought of.
GroundUp: How does it feel to play for Kaizer Chiefs Junior team?
Steven: It is a privilege playing for the team, even though it's not the PSL. Watching the PSL players train motivates me. Watching them do well makes me proud to be part of the team.
GroundUp: What is your favourite pre-game meal?
Steven: My favourite pre-game meal is lamb and white rice.
GroundUp: What message would you give to the youth?
Steven: Don't ever give up on your dreams. It's not always easy but in the end, if you work hard, you will succeed. That's how all the other players do it. They work hard and they are humble.
Dodgy people are suing us. Please support us by contributing to our legal costs and helping us to publish news that matters.
© 2016 GroundUp.
This article is licensed under a
Creative Commons Attribution-NoDerivatives 4.0 International License
.