Two years on, how is Wolwerivier doing?
Residents describe problems, but also some improvements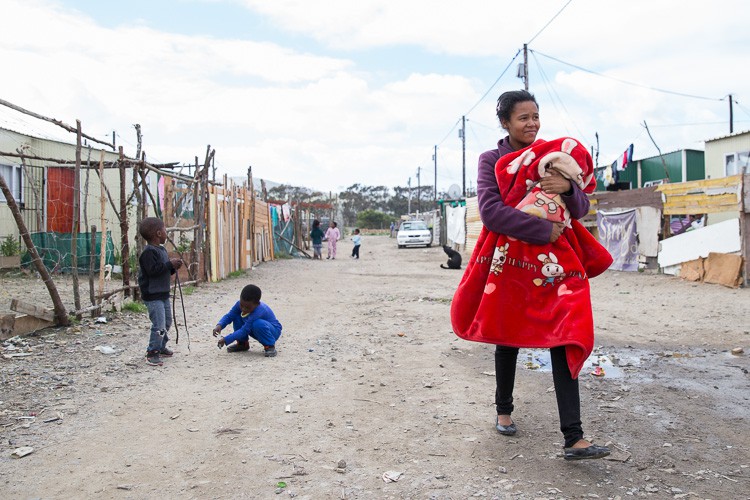 Wolwerivier's first residents moved there in July 2015. It is located near the West Coast about 25km from the Cape Town city centre. This is one of the places the City of Cape Town moves people to when they are evicted. With expansion plans set to be implemented in the near future, GroundUp went to Wolwerivier to see what residents think about the state of the settlement.
Community leader Magdalene Minnaar said the City of Cape Town's plans to expand Wolwerivier with 4,500 houses were not discussed with existing residents. (Currently there are about 450 occupied households.) She said some residents still did not know of these plans months after the official announcement. Minnaar said she only learned about the plan when she read about it in an article. She said residents were worried about how the plans would affect them.
A lack of communication has often been a feature of the provincial and city government's approach to Wolwerivier, according to Minnaar. She claims community leaders and residents are not kept informed about decisions or updated on progress.
Alderman JP Smith, Mayoral Committee Member for Safety, Security and Social Services, said the ward councillor, Lubabalo Makeleni, was informed of all developments in the area.
Three years after the arrival of its first residents, Minnaar says progress in Wolwerivier has been frustrated by a lack of communication from the City, employment opportunities and transport problems.
Most of the residents here were relocated from informal settlements that were demolished, such as Skandaalkamp, or are formerly homeless.
"People suffer in this community," Minnaar tells GroundUp, sitting in the open-plan housing unit in Wolwerivier where she lives with her husband.
She says unemployment, isolation and overcrowding – key findings in Ndifuna Ukwazi's 2015 social audit of Wolwerivier – remain serious issues.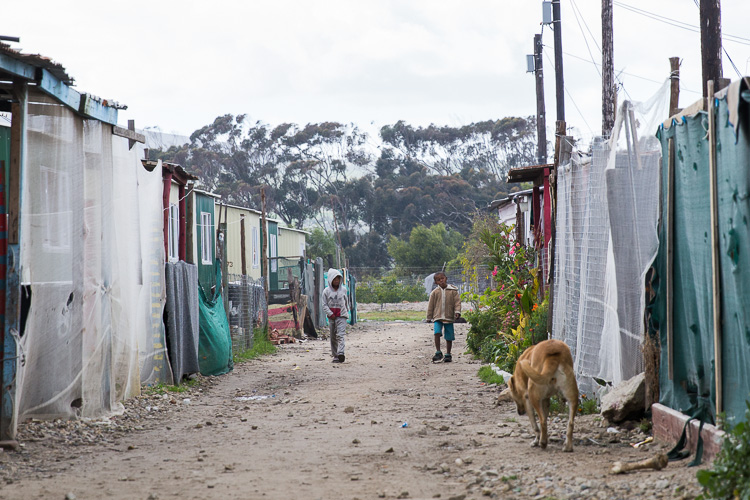 Chantelle Sweetly, 19, has been living in Wolwerivier for two years. She lives with her boyfriend, their two-month-old baby and her 60-year-old mother, recently hospitalised for pneumonia. She relies on social grants. She says she does not have enough for the family to live on, but aside from her financial insecurity, Sweetly says she doesn't have a problem with life in Wolwerivier.
But Wolwerivier is far from the suburbs and urban centres where work opportunities are concentrated. Adult residents struggle to access public transport, though there are regular buses for children attending schools in the surrounding area.
Nomawande, 32, and Nomfezeko, 31, are both unemployed single mothers. "We're stuck here," says Nomawande (surnames withheld).
According to Minnaar, there is one 7:20am taxi that goes to Melkbosstrand, the nearest public transport hub. Dunoon taxis stop at Wolwerivier every few hours from 5am to 8pm. However, these taxis do not depart until fully loaded, which she says can take up to two hours. Many residents can't even afford the one-way fare of R10 to Melkbosstrand or R11 to Dunoon.
Minnaar says this has health implications. TB and HIV are often undiagnosed and untreated because people with these infections can't access healthcare facilities. "A lot of people are sick here but they don't talk about it," says Minnaar.
Although there is a health mobile clinic that residents say comes twice a month, Minnaar says that it only treats children and provides family planning services.
Minnaar says the City's Department of Social Development (DSD) withdrew from Wolwerivier in late January without explanation.
Asked why the DSD had not been present in Wolwerivier since January, Smith said the department has yet to be introduced to the new Wolwerivier community committee elected in early 2017, and the ward councillor had been asked to set up the meeting. He said the department was keen to implement programmes in Wolwerivier.
In addition to the DSD issue, Minnaar says that various promises have been made by the City about road upgrades, clinics and other projects but without clear timeframes. "The City never gives you dates," she says.
Despite these issues, residents who spoke to GroundUp said they appreciated the running water, electricity and relatively sturdy housing units that they had in Wolwerivier. Streetlights, which residents have been waiting for since the opening of the development, are to be installed this month. Councillor Xanthea Limberg, Mayoral Committee Member for Informal Settlements said the installation of infrastructure linked to putting in streetlights has already begun.
Residents have also started their own initiatives to improve life in Wolwerivier. Children in a local dance group run by community leader Rita Salvester recently held their first public performance on Women's Day. Minnaar says that such recreational events keep people positive. A children's talent show is planned for October.
Minnaar runs a feeding scheme for the local children out of her kitchen twice a week with support from the community policing forum and produce from local farms. She says she is also often called upon as a conflict mediator in the community.
In order to increase household income, Minnaar says, many residents rent space in their units to people from outside the community. She says this exacerbates the already strained infrastructure and forces residents to compete with renters for scarce job opportunities and for aid from support programmes.
© 2017 GroundUp.

This article is licensed under a Creative Commons Attribution-NoDerivatives 4.0 International License.
You may republish this article, so long as you credit the authors and GroundUp, and do not change the text. Please include a link back to the original article.