WHO says HIV prevention drug is essential
Obstacle removed to making PrEP widely available in South Africa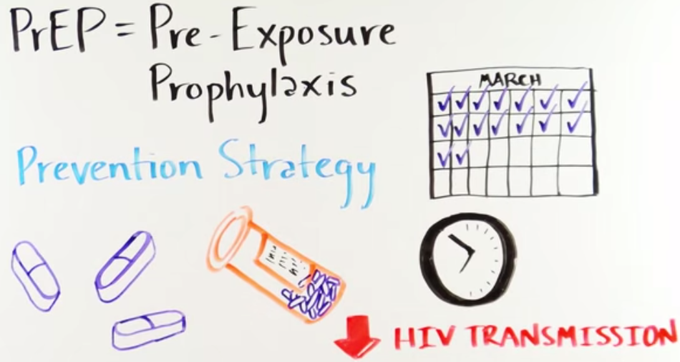 A drug used to help prevent HIV has been included on the World Health Organisation's (WHO) "essential drug list", paving the way for it to be freely available in healthcare facilities around South Africa.
Pre-exposure prophylaxis (PrEP), which contains the drugs tenofovir and emtricitabine, is known by its brand name Truvada. Currently, only sex workers and those who are part of research sites have access to PrEP in the public sector in South Africa.
Once a drug is included on the WHO's essential drug list, countries around the world usually add the drug to their own essential drug lists.
Professor Salim Abdool-Karim, the director of the Centre for the AIDS programme of Research in South Africa (CAPRISA), told GroundUp that "now that it's on the WHO list the next step is for the South African essential drugs list committee to consider it for inclusion". Abdool Karim said that he expects that when the committee next meets, it will be included on the list and then the procurement process would need to be implemented.
He said that this should be relatively straightforward as there is already a tender for Truvada and the tender would probably just need to be increased.
Abdool Karim said that the wide scale roll out of PrEP is "not going to necessarily change the HIV epidemic overnight" but that results would start to be seen in the next five to ten years.
Abdool Karim said that PrEP is "not for everybody" and that it works for people who "have a lifestyle that lends itself [to taking the medicine]; they are these meticulous people who get up every day and take their tablet".
GroundUp has previously reported that clinical trials on PrEP have shown that when people take the medicine every day it is effective in HIV prevention.
As for the cost that will be incurred by the Department of Health when Truvada is widely available, Abdool Karim said that while it will be an additional cost, but "I think the uptake will be very slow and steady".
When more people start taking PrEP we will start to see the "ripple effect", said Abdool Karim.
When asked whether there was a chance that South Africa wouldn't include Truvada on its essential drugs list, Abdool Karim said that if it's not included he will be "shocked". If this happened Abdool Karim said that he would immediately "be on the phone to the minister" to protest.
© 2017 GroundUp.

This article is licensed under a Creative Commons Attribution-NoDerivatives 4.0 International License.
You may republish this article, so long as you credit the authors and GroundUp, and do not change the text. Please include a link back to the original article.