Where's the train safety plan? ask activists
Protecting commuters should be PRASA's priority, says #UniteBehind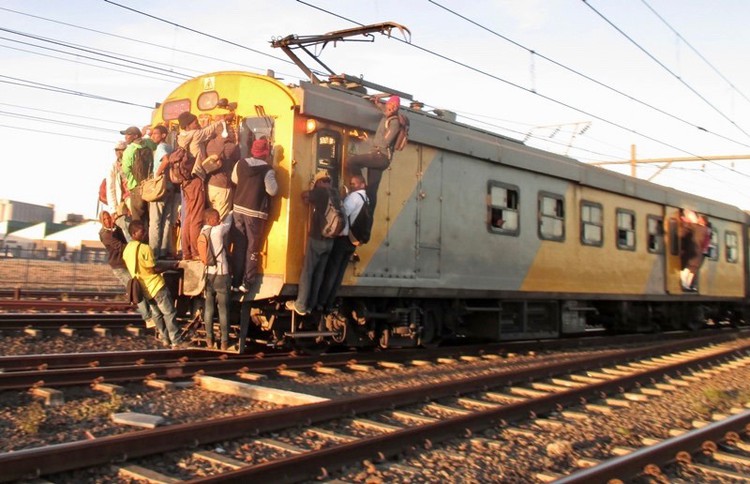 Commuter activist group #UniteBehind says that the Passenger Rail Agency of South Africa (PRASA) needs to make commuter safety a priority.
This was at a webinar on Thursday in collaboration with the Ahmed Kathrada Foundation where #UniteBehind's submission to the Zondo commission was explained. Members of #UniteBehind also presented their research on PRASA showing how state capture has hurt rail travel in South Africa.
#UniteBehind says that PRASA has focussed on the safety of its infrastructure but has failed to take its commuters into account.
According to Zukiswa Vuka, the organisation asked PRASA to provide them with a commuter-centred safety plan.
Instead PRASA gave #UniteBehind an infrastructure plan which, Vuka says, is not what the organisation had requested. She said that PRASA is emphasising infrastructure and "that is all good and well". But, she said: "We shouldn't forget the main element, which is the commuters themselves. We want the infrastructure plan to be centred around the commuters."
Fix leadership
Laddie Bosch also of #UniteBehind said the activist group has also focussed on "fixing the leadership of PRASA". Following the appointment of Bongisizwe Mpondo as PRASA's sole Administrator by Transport Minister Fikile Mbalula, #UniteBehind lodged a court application questioning the legality of Mpondo's appointment.
The organisation has also urged Mbalula to appoint a permanent board for PRASA.
"If the appointment of Mpondo is shown by the court as being irregular, all the decisions made by the administrator would be subject to legal challenge, which would push us back by a year.
"There is a history of ministers who have interfered with the functioning of PRASA in order to favour certain suppliers and contractors to cover up the non-delivery of contracts and to prevent the continued investigation into corrupt and fraudulent contracts," Bosch added.
The organisation says they are not demanding that all management functions at PRASA be stopped, but that the transport ministry focus on challenges that need to be fixed urgently.
Bosch said that Cape Town's Central Line, which has been down for many months needs to be repaired as a priority. In the meanwhile alternative transport must be made available to commuters who, Bosch said, are now spending three times as much money on their daily commute.
In a statement the organisation also called for protection for whistle-blowers who report issues like cable theft.