What's it like to be gay or lesbian in Khayelitsha?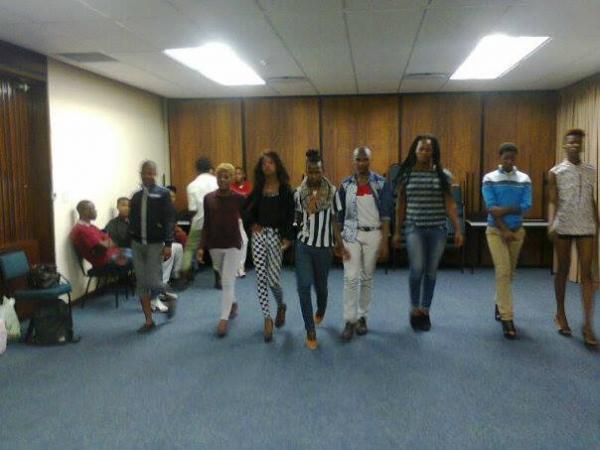 On 14 December, the Desmond Tutu Foundation will host a beauty pageant called Mr and Miss Gay Ekasi in Salt River. Most participants will be from Khayelitsha and other Cape Town townships. Does the popularity of events like these mean it is becoming easier to be gay or lesbian in Cape Town's largest township?
Modise Ngubevu, who is a gay man living in Khayelitsha, participates regularly in drag events. He will be taking part in Mr and Miss Gay Ekasi. His drag-name is Kim and he is well-known in Cape Town's townships. "Most people are becoming tolerant of the gay nature," says Ngubevu. "Being gay does not mean you are [just] after a man. It means you are a free, happy person. People, especially guys, are starting to understand that."
Ngubevu says that places like Ace Groova Lounge, the Groova Park and Kwa Soli in Khayelitsha are tolerant of gay people and do not discriminate.
However, Zoleka Ngizi, also from Khayelitsha, says that as a lesbian it is not so easy.
"Guys attack us and call us names. It's not always nice to go out at night. It's better if lesbians go to the lesbian pub in Gugulethu called Dezz. At least there, it's mostly lesbian, and we do not get any discrimination."
Ayanda Ncitho, a gay man, says, "Today being lesbian or gay in the township seems very normal among the youth. Even though some elders still condemn it, and say it's uncultural and unethical for a man to be with another man."
But an elder from the Universal Church told GroundUp that lesbian and gay people need to be prayed for, and that their lifestyle is a curse to the community and to their families.
Noluthando Ncume from Makhaza, Khayelitsha, said that she does not understand why church-going people are the first to cast a stone when it comes to gays and lesbians. She quotes the Bible, saying people should not judge others.
"People who come from rural areas are not accepting the lifestyle. We from the city see it as normal," Ncume says.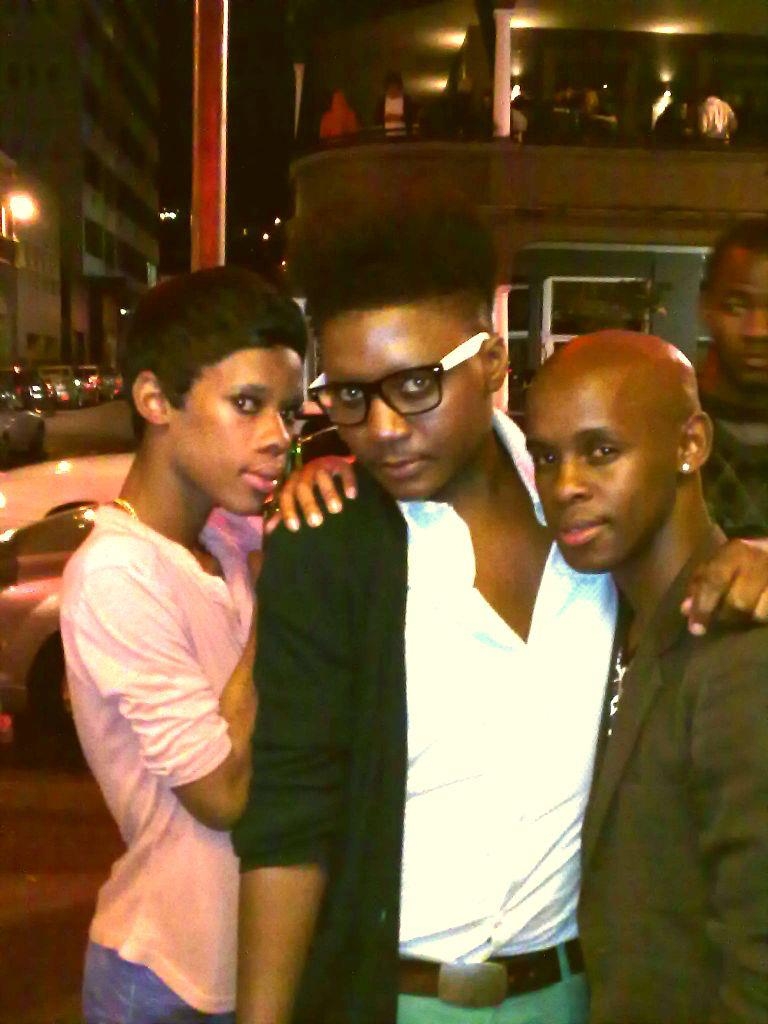 Modise Ngubevu is on the left. Photo courtesy of Ngubevu.
GroundUp also spoke to a woman from Khayelitsha whose father is a pastor in her church. She said she lived a double life. "I call myself an after-nine girl. I have been married for two years and I have a child because my father made me marry one of the pastors at the church. I've always dated girls on the side. Only two of my best friends know that, and the woman I am dating for almost four years understands because she is also in the closet to her siblings."
"Life is hard, because now that I am 29, I know what I want. I want to be with a woman. Every day, I daydream about running away to start a new life. But instead, I go to church and pray and I am called umama umfundisi (pastor's wife). Religion is holding me back from my happiness."
"Religion is holding me back from my happiness."
Yet, says Ngubevu, most mothers in the community are very protective of LGBTI people, because they say as women they are the ones who gave birth to them. But, "it's hard for older men to accept it."
Anele Skoti is a member of the Triangle Project, an organisation that provides support services for gay and lesbian people across the City. "When I was growing up, I knew a [gay] guy … His friends from the circumcision school told him that he is not a real man … [that] he was bewitched. A month after he returned from the mountain in Eastern Cape, he killed himself."
Bigotry is not difficult to find. Litha Ncedile from Harare, Khayeltisha, said that he will never accept gay people because it is "sinful" and it is "not normal". "Even for those who have two sex organs, there is something biologically wrong with them," says Ncedile. "Either you are a female or you are a male."
Siyabulela Qaku, an organiser of Mr and Miss Gay Ekasi, said that the event is one way of thanking our communities for accepting LGBTI people. "Yes there are those who are still uneducated about sexual choices, but many people are now open-minded. And there is less discrimination now than before. I applaud those parents and siblings who do not discriminate against their own." The event is being held in Salt River because no suitable venue could be found in Khayelitsha.
For more information about the event contact Siyabulela Qaku.
Venue: Rochester Hall, Salt River.
Date: 14 December
Time: To be determined
Cell: 079 2318341
Email: siyabulela.qaku [at] hiv-research.org.za
Dodgy people are suing us. Please support us by contributing to our legal costs and helping us to publish news that matters.
© 2016 GroundUp.
This article is licensed under a
Creative Commons Attribution-NoDerivatives 4.0 International License
.