"We will die waiting for our houses"
Elderly shack dwellers in East London have been waiting for formal housing for 25 years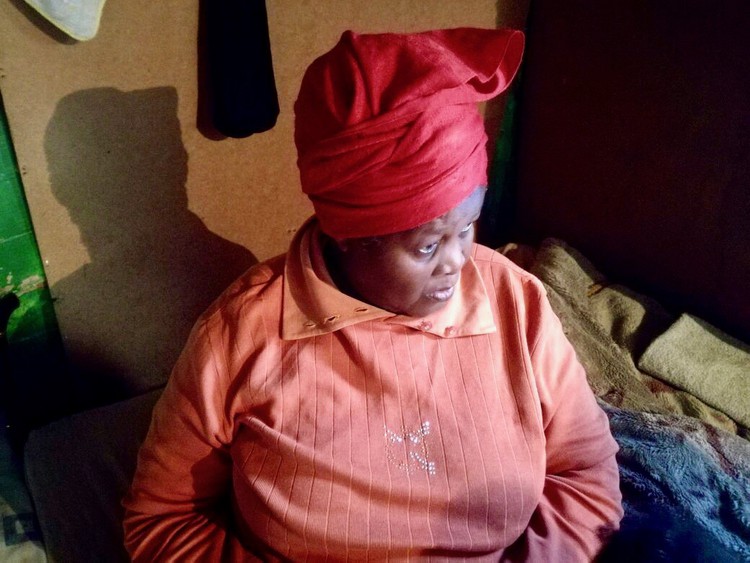 "We will die waiting for our houses," says 74-year-old Zoleka Ngqobaka. She is one of three elderly people GroundUp spoke to in C-section of Duncan Village, East London, who have been waiting for houses for over 25 years. They say that over the years their living conditions have gone from bad to worse.
Ngqobaka is lame in one leg and uses a stick to get around. She has been living in Duncan Village for over 25 years. Her one-roomed shack is dark; the only light comes from the door when its open. The floor is bare cement.
Her only child died a few years ago. She lives with her 13-year-old grandchild. Sometimes she looks after her neighbour's child.
"Our living conditions are getting worse instead of improving," she says.
"In front of my door there is dirty water from [blocked] drains. I eat in the smell. No person should have to live like this, but I have no choice," says Ngqobaka. The smell is worse on hot days, she says.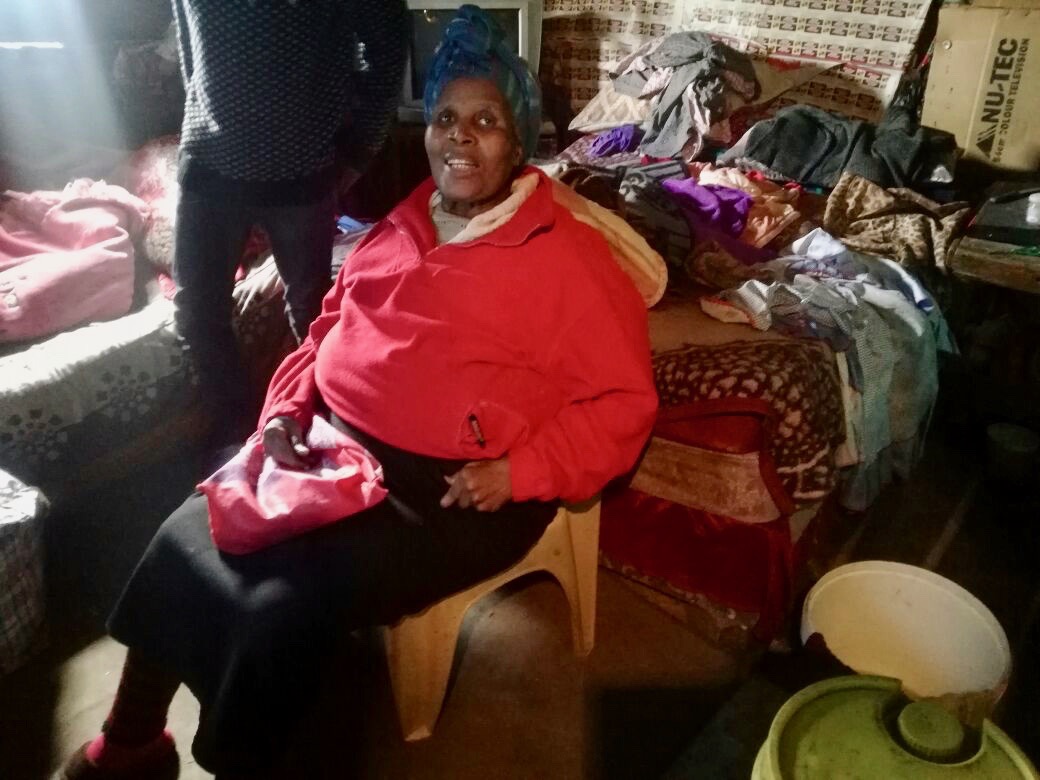 Thozama Ndongeni, 61, moved to Duncan Village in 1990 from her parents' home in Mount Frere. She now lives with her teenage grandson in a three-room shack. She can no longer walk due to arthritis. When GroundUp visited her, she was being carried to a car in a chair by her neighbours to go for her hospital checkup. She doesn't have a wheelchair and depends on her neighbours' goodwill.
"I thought older people took priority but I was wrong," she says.
"Younger people are moving into houses, while we are staying in shacks with no hope of getting houses. We have been waiting for more than 25 years. All we get is promises," says Ndongeni.
Kholiswa Tsaba is 65 and lives alone in a one-room shack surviving on her pension.
"My husband died waiting for a house. It looks like the same thing will happen to me," she says.
A month ago she slipped and fell crossing a stream of water flowing from blocked drains. She is now limping.
Fifty families share five working toilets. There is no formal electricity and residents depend on illegal connections.
The Duncan Village residents are meant to be beneficiaries of a housing development in Reeston. GroundUp tried for several days to get clarity on this development. We also tried to get comment from the municipality. We have received no responses at the time of publication.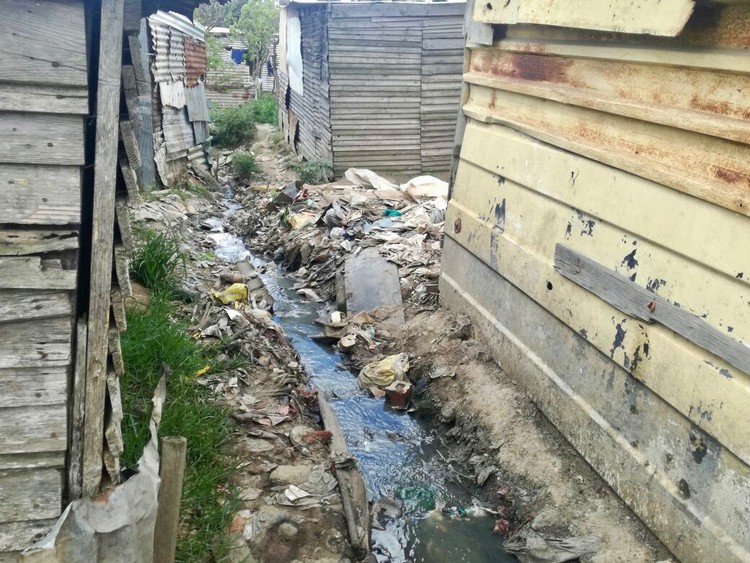 © 2017 GroundUp.

This article is licensed under a Creative Commons Attribution-NoDerivatives 4.0 International License.
You may republish this article, so long as you credit the authors and GroundUp, and do not change the text. Please include a link back to the original article.