Waiting and hoping the whole day for work
"Sometimes in a week I get maybe one job. If I am lucky I get two jobs and I make R150 per job."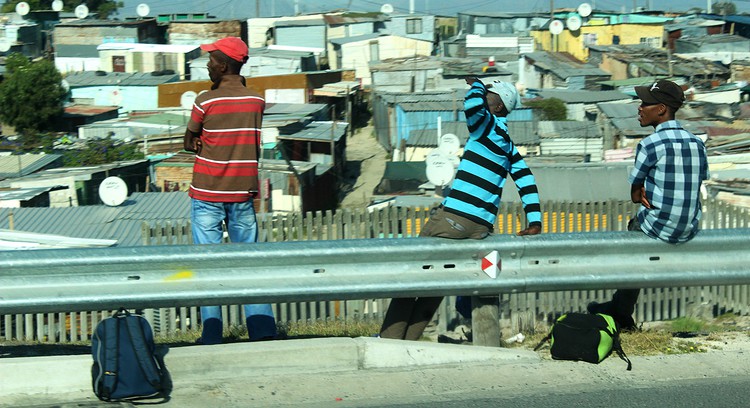 Across Cape Town there are places every day where dozens of men stand and wait along the side of a road, hoping to get temporary work for the day. Masixole Feni spoke to and photographed some of the men.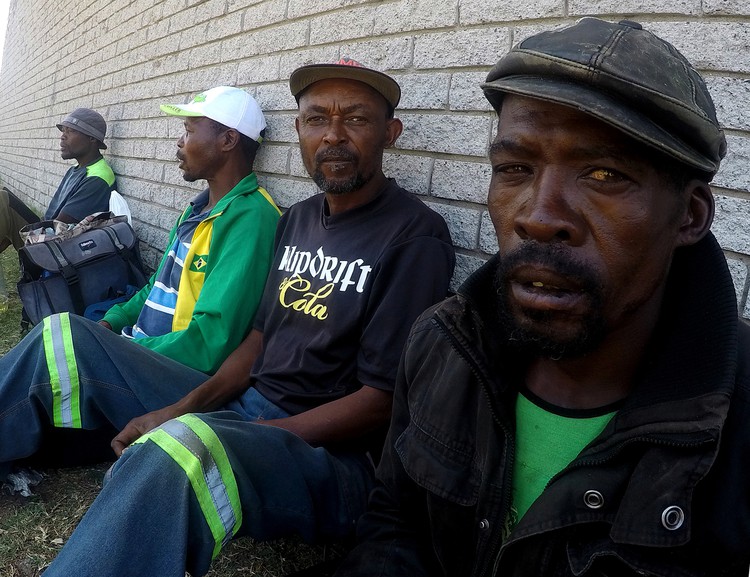 About 20 men were waiting along Van Riebeeck Road. Mike Ngcowa (left) is 55. He came to Cape Town from King William's Town. He lives in an informal settlement and has two children. "The kind of work I do is tiling and painting, but I take any kind of work that comes my way," he says.
Sitting next to him is Phumzile Kamlando, who is 53. He is also from the Eastern Cape. He was previously employed at a factory in Johannesburg, but he was retrenched after nine years. "I arrive at 7am and leave around 5pm," he says. There is no guarantee of getting work.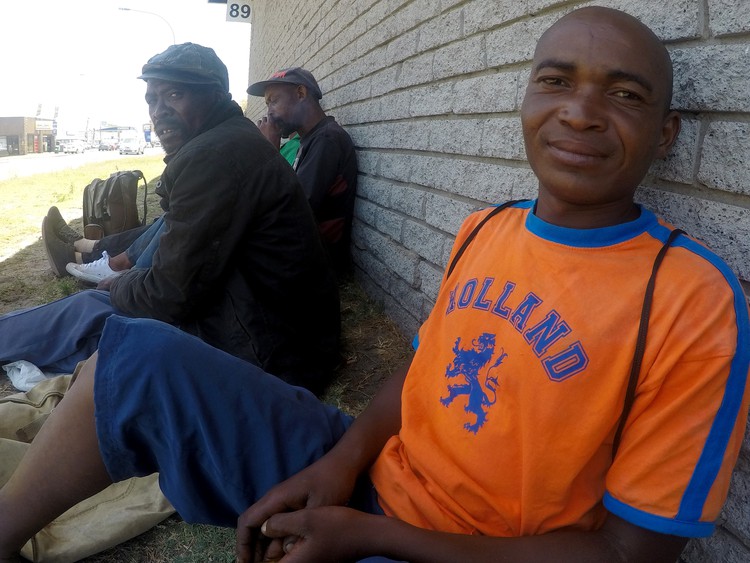 Unathi Mpuluseni is 29 and came from Engcobo in the Eastern Cape. He currently lives on a farm not far from Kuils River. "I come here daily and queue for work on Van Riebeeck Road. I arrive here by 9am and leave at 5pm. Sometimes, if I don't get hired, I work as a car guard."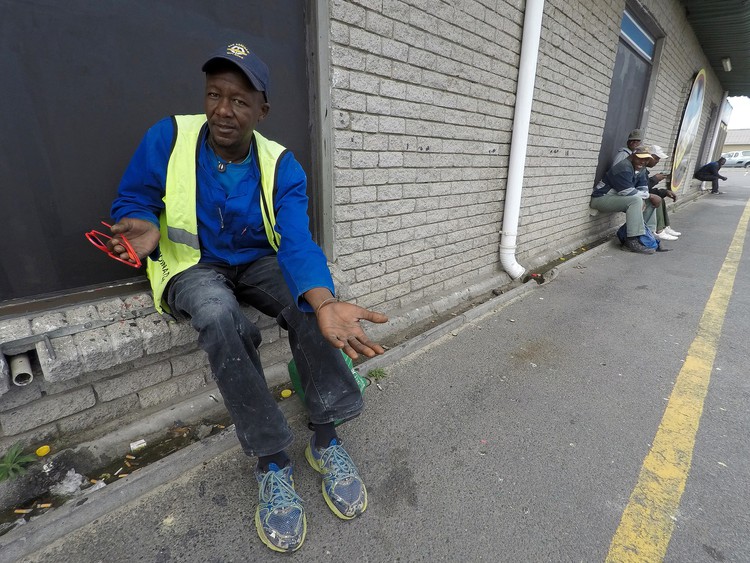 Thapelo Qokonya is 38 and from Mfuleni. "I'm unemployed and I have two children. One is ten and the other is seven. I arrive at the site from 7am till around 2pm. Sometimes in a week I get maybe one job. If I am lucky I get two jobs and I make R150 per job."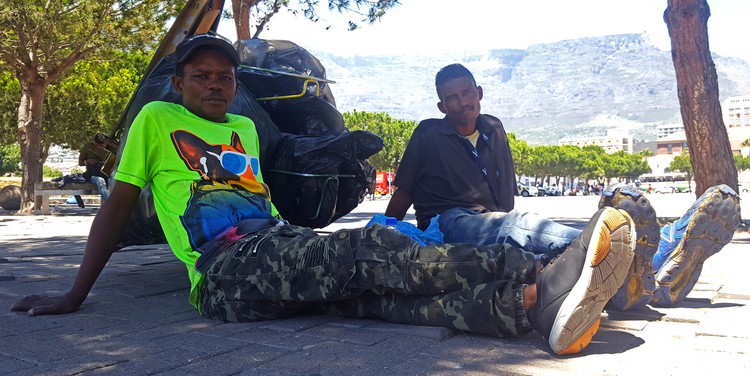 Johnny Madubedube (left) is 39. He is from Mitchells Plain. He looks for casual jobs in the city centre, running errands and collecting stock for the Somalian shop owners. His friend sitting with him is Jeremy Carelse. He is 44, also from Mitchells Plain. He collects aluminium and cans to sell at a recycling site in Salt River. He usually travels daily from Mitchells Plain to the city centre to search through bins.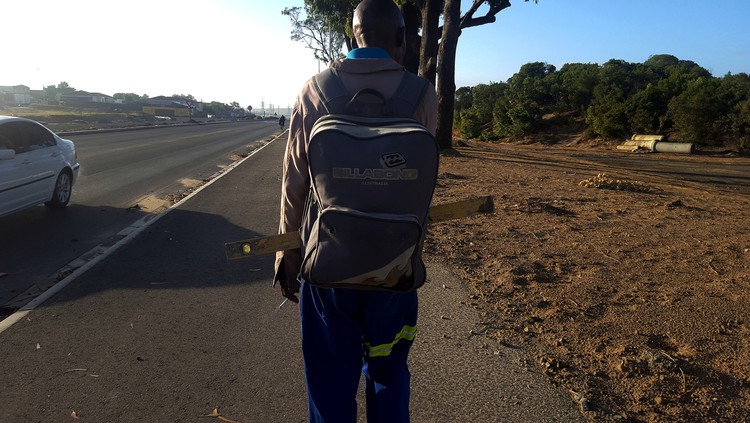 A man walks to a place to wait for work in Mfuleni.