Violent clashes between Mitchells Plain and Siqalo residents
30 people arrested for public violence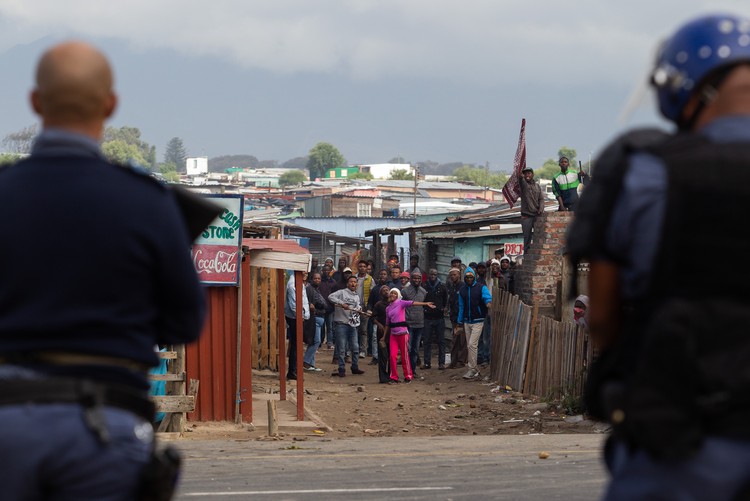 On one side of Jakes Gerwel Drive in Philippi stood Mitchells Plain residents with golf clubs, baseball bats and axes. Across the road were residents from Siqalo informal settlement holding rocks and golf clubs. In the middle were police in full riot gear.
Siqalo residents came into conflict with their neighbours in Mitchells Plain during a protest that started late Tuesday night and continued on Wednesday. The Siqalo residents have been demanding the provision of services from the City of Cape Town. They tipped over freight containers to block the road, and also cut down trees and set fire to them. Police used rubber bullets and stun grenades to disperse the protesters. Mitchells Plain residents cheered and assisted the police to push the freight cars out of the road. The road was reopened by noon on Wednesday.
Violence between the communities erupted when Mitchells Plain residents confronted the Siqalo protesters over the road closures. Mitchells Plain residents said that during the night, people from Siqalo vandalized an ATM and a garage. A truck and fruit stand were burnt.
"There was always tension," one Mitchells Plain resident said. "But this is the worst it has ever been."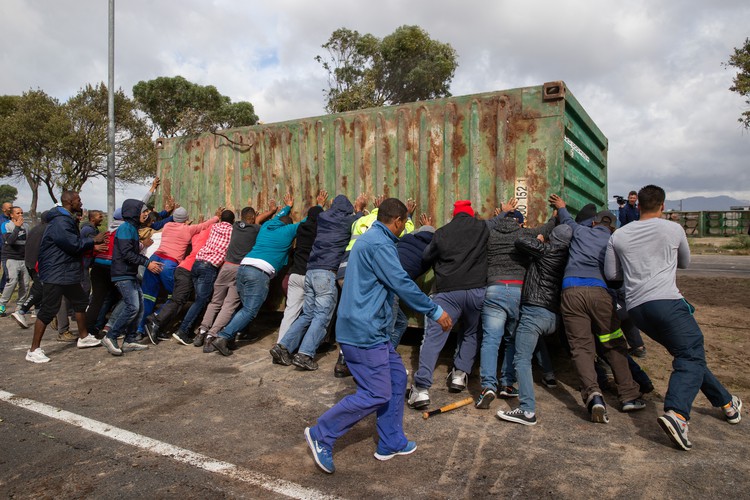 "Everybody has the right to live, but they [Siqalo] are going about it totally wrong," said a resident of Mitchells Plain. Another said: "We can't go to work every time they damage the road or our vehicles. Our children can't go to school."
Siqalo residents have protested several times this year. They occupied the land in 2012 and have been demanding the City buy the land, which is privately owned, in order to provide electricity.
"Everything we voice out to them [the City] is ignored," Siqalo resident Lucas Mabuta said. "It's like they don't recognise us as South Africans. We are human beings and they must maintain our rights."
"Each time we toyi-toyi, they [police] shoot us," a Siqalo resident said. "When we fight back, they shoot us."
Thirty people were arrested and will be charged with public violence, the police said in a media statement.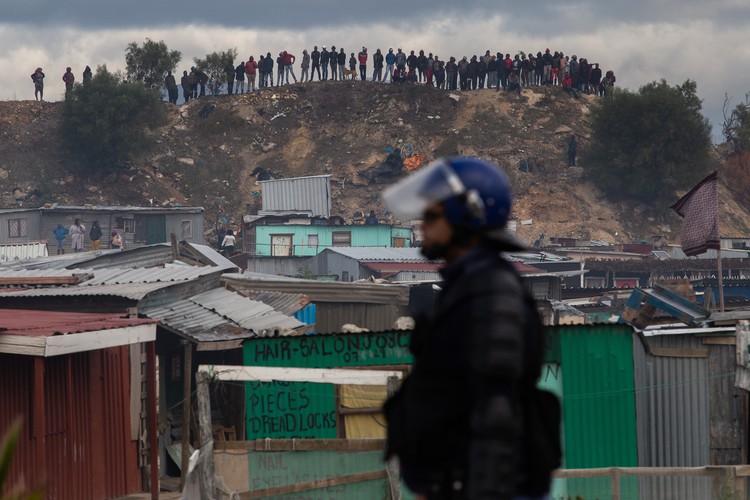 Update:
Sergeant Noloyiso Rwexana, Corporate Communication SAPS Western Cape, said in a media statement that a 21-year-old man was killed "when a taxi ploughed into a crowd" on Jakes Gerwel Road on Wednesday night. Philippi police have opened a case of culpable homicide.
The police said that subsequent to the taxi incident, shots were fired from the Colorado side of the road and two people were wounded. The situation remains tense.