Unions: getting back to first principles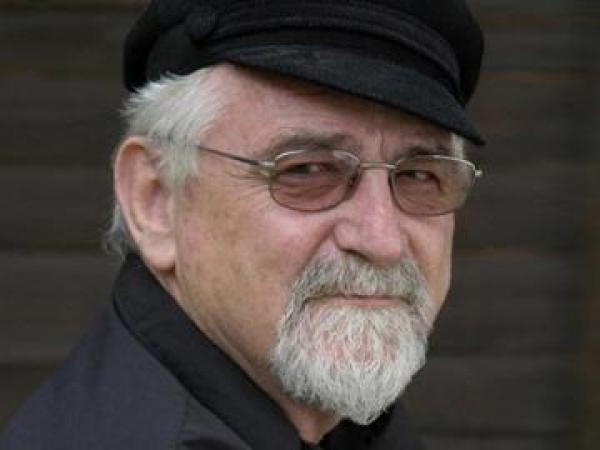 Yesterday, exactly 40 years ago, the modern trade union movement arrived on the
South African scene. Its birth was heralded by a wave of strikes in Durban that had
gestated over 22 days from the time 2,000 workers at Coronation Brick and Tile
downed tools.
These strikes, that culminated in nearly 5,000 workers at three major plants declaring a dispute on January 31, 1973 were not only to demand better pay and shopfloor conditions; they also had a broad, anti-apartheid, political dimension. And, like the worker committees that emerged during the recent turmoil on the platinum belt, they had no fixed leadership or bureaucracy.
However, the success of such unity in action meant that this organisational infant soon found its feet, and, as it developed clear identities, it began to articulate many of the demands that today are echoed in areas as diverse as Marikana, Zamdela and the Boland. These demands can be summed up in one word: democracy.
But the democracy the workers demanded and began to practice then went well beyond the veneer of electoral politics, behind which often gross exploitation can continue. They wanted equality of choice, not just the legalistic notion of rich and poor being equal.
Such ideas emerged piecemeal and unevenly, but constituted a major current by 1986 when the newer unions came together as the non-racial Cosatu and the Black Consciousness orientated National Council of Trade Unions (Nactu). The federations differed mainly in terms of how to organise in an apartheid state, but shared broadly similar ideas.
Today, four decades on, the South African trade union movement, comprising four federations and several hundred independent unions, is shorn of racial divisiveness and can celebrate substantial legal gains. But it faces perhaps the most critical period in its history.
Numerically and organisationally, although not necessarily financially, organised labour is probably weaker now than even a decade ago. This at a time when the pressure on jobs, wages and conditions is increasingly acute and when many disgruntled trade unionists are mouthing the very demands raised 30 and 40 years ago.
There is now widespread agreement within the South African labour movement that it is in trouble. Although Nactu has been given a membership boost from the mining sector, it has come at a cost to Cosatu — and both federations are weaker today than they were a decade ago. The unanimous commitment to unity in a single federation also remains elusive.
The boost to Nactu has come via the affiliation of the Association of Mineworkers and Construction Union (Amcu). But Amcu's membership surge has come almost exclusively at the expense of the Cosatu-affiliated National Union of Mineworkers (NUM).
The turmoil in the mining industry has also seen possibly thousands of trade unionists turning their backs on all unions. In some cases, disgruntled NUM members have also joined, or are trying to join, the National Union of Metalworkers (Numsa), opening up long simmering rivalry between two Cosatu unions.
It is certainly true, as some disillusioned former unionists complain, that big unions are today big business, with their management structures divorced socially and economically from the memberships. This makes for union bosses rather than leaders.
One consequence has been the emergence of worker committees in a number of recent disputes. These are committees elected by workers who are opposing not just the bosses and the state, but organised labour as well. This is a manifestation of the "bottom-up concept" that is a fundamental — and all-too often ignored — principle of trade unionism.
Thirty years ago, that principle was quite firmly in place. A Cosatu document from 1986 spells out the then newly formed federation's view: "The workers' movement must be built on workers' control…..control over shop stewards, workers' committees, officials and executives."
This form of direct democracy was seen by the new unions as providing the template for the labour movement as a whole. And the labour movement, in its turn, it was argued, would provide the example to be followed by society at large.
As a result, those early unionists also extended the principle to the communities in which they lived. Angered at being used, abused, patronised and discarded at will, they demanded the right to have community opinions taken fully into account.
Here there are distinct echoes of Marikana and Zamdela in that the demand was that ordinary working people should have a direct say in how their lives were being run. Significantly, in 1986, the then three-year-old NUM also drew up a Bill of Rights that demanded that miners should "have the right to have a say in the running of the mines — and all future plans".
Six years later, the Cosatu-affiliated National Union of Metalworkers proposed that once the ANC became the government and, therefore, a major employer, Cosatu should leave the anti-apartheid alliance since workers should "not be in bed with bosses".
Such calls are again being heard amid a growing mood of grassroots radicalism. It has meant that both unions and mine owners, let alone other employers, are having to consider new approaches. For the unions, this may mean a return to founding principles. For the employers it means trying to stem any such tide of radicalism that could undermine the present system.
Perhaps indicative of the growing new mood is the cynicism expressed about the philanthropic announcement this week by mining tycoon Patrice Motsepe. He said he would annually donate half his family's assets to be distributed to the poor by religious and traditional leaders.
One of the more diplomatic responses came from NUM spokesperson, Lesiba Seshoka: "This is a good idea, but we should remember that it was marginalised and poor miners who created his wealth; the biggest proportion of this [Motsepe's philanthropy] should go to them."
Another unionist noted: "He could have provided better wages and conditions in all the years that the miners made him billions. Instead he spent millions on footballers." (Motsepe owns the Mamelodi Sundowns team).
Dodgy people are suing us. Please support us by contributing to our legal costs and helping us to publish news that matters.
© 2016 GroundUp.
This article is licensed under a
Creative Commons Attribution-NoDerivatives 4.0 International License
.