Tough questions for Eskom after electrocution of nine-year-old
Earth leakage failed but power supplier blames landlord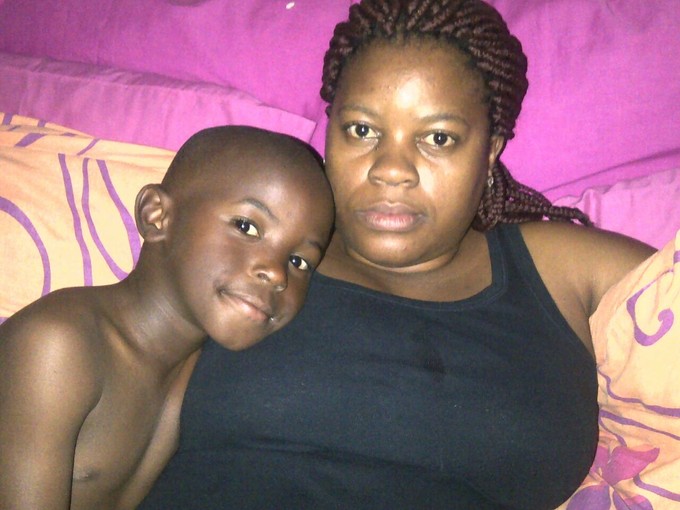 A grieving mother is no closer to being compensated, nearly six months after her nine-year-old son was electrocuted.
Neo Bokaba was killed when he attempted to fetch a ball that had become lodged behind a backyard shack in Diepsloot extension 2 in December. His arm touched the shack wall, made out of a metal sheet, and he was electrocuted.
His mother, Flora Bokaba, was at work at the time. She said her neighbours tried to help her son, but the earth leakage did not work and Neo suffered until someone ran into the house to manually trip the power.
The owner of the property, Athalia Dlamini, admitted to having illegal connections installed at other units on her property. She said power was supplied to shacks from the Eskom-installed unit of a house she rented out and the cables ran along the roofs to other units.
"From 1997 until August 2015, I never had any incidents of electrocution," she said tearfully. "I am responsible [for Neo's death]. The police can come today or tomorrow and arrest me and put me in jail. I killed Neo. I prayed that he would survive. I asked Jesus to bring him back, but he didn't. When I'm standing in court, I'll tell the judge that Eskom should have disconnected that illegal electricity."
She said Eskom had changed the meter box in September last year.
Dlamini said since the incident, she was scammed by an electrician with a fake certificate of compliance. He disappeared with the R1,600 she paid him. She contacted another electrician and he has reconnected the backyard shacks, but has yet to submit his paperwork to Eskom for approval. She said she followed Eskom's advice and buried the cables underground.
GroundUp asked Eskom why the electricity did not trip when Neo was shocked.
Eskom said: "The 60 amp boxes do not have internal earth leakage as the house needs to be wired correctly as per wiring standards and then that is where the earth leakage is. Only 20 amp boxes have internal earth leakage."
According to Eskom, "60 amp meters are connected to the customer distribution board, where the earth leakage protection is the customer's responsibility. Eskom's responsibility stops at the meter."
GroundUp sent detailed follow up questions to the power provider, but a week later no response has been received.
Neo's mother however says Eskom officials inspected the main box on the pole outside the home.
"I heard them talking and saying that this is what caused the problem. They tested with their machine and it didn't trip. They offloaded the ladder and climbed up to the main pole and they found that earth was not connected. They looked for the earth cables and they found it and reconnected it. Afterwards, they tested and the electricity tripped."
Last week, speaking to GroundUp about basic service delivery at Zandspruit Informal Settlement, mayoral committee member Matshidiso Mfikoe said that Eskom and City Power could be held liable for any deaths that resulted from illegal connections stemming from their infrastructure.
"They own the infrastructure and therefore they must maintain it," she said. City Power and Eskom had a duty to ensure that electricity was safely provided to residents.
Neo's mother said, "There is no closure for me. It is [difficult]. Every morning, it is the first thing I think about." Bokaba said that if she had the money, she would have enlisted a lawyer. "If I did have the money, maybe this would have been resolved by now. Every time I try to get answers…. It's too much," she said as she broke down. "Someone must take the blame. I can't lose a child and no one is [held] responsible for that."
Bokaba said when Eskom officials visited her home after Neo's death, they asked her why Dlamini persisted on saying Eskom was partly to blame. "They asked me, 'Don't I think she [Dlamini] is running away from responsibility' because she might be the one who is wrong." Bokaba said she felt like those Eskom officials were trying to manipulate her into pursuing action solely against Dlamini.
© 2016 GroundUp.

This article is licensed under a Creative Commons Attribution-NoDerivatives 4.0 International License.
You may republish this article, so long as you credit the authors and GroundUp, and do not change the text. Please include a link back to the original article.