Tide turns at Wits
Fewer protesters and fewer disruptions, but student turnout still low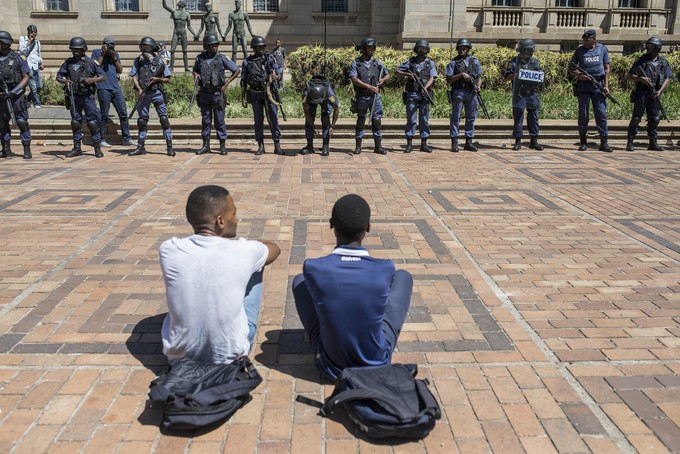 There were clashes between protesters and police again on Wits University today but nothing like the violence of yesterday.
More police and fewer protesters resulted in fewer class disruptions. The police clamped down much harder on protesters, the latter having no clear plan of action today.
A substantial portion of the Wits academic staff, over 500, have signed a petition supporting the use of security to prevent disruptions. 
A senior academic at Wits University told GroundUp: "We have had a very quiet day. A few minor skirmishes but nothing serious. All classes going on, albeit very low attendance. This is hardly surprising given the media yesterday. Our sense is that we have now demonstrated that we can run the academic program and we will get the students back into the class."
In a statement published on its Facebook page this morning, the Wits Students' Representative Council stated: "Yesterday our campus once again resembled a war zone. As students we have once again been brutalised at the university we call our own. And for what reason? All because we wanted to enter Solomon Mahlangu House, what has come to be the home of the #FeesMustFall protests at Wits. Yesterday we experienced and witnessed the further escalation of violence at Wits University and on the streets of Braamfontein."
It further stated: "[F]or [Vice-Chancellor Adam] Habib and the management of the university to insist on opening the campus without any consensus and agreement is grossly irresponsible." 
All photos by Ihsaan Haffejee.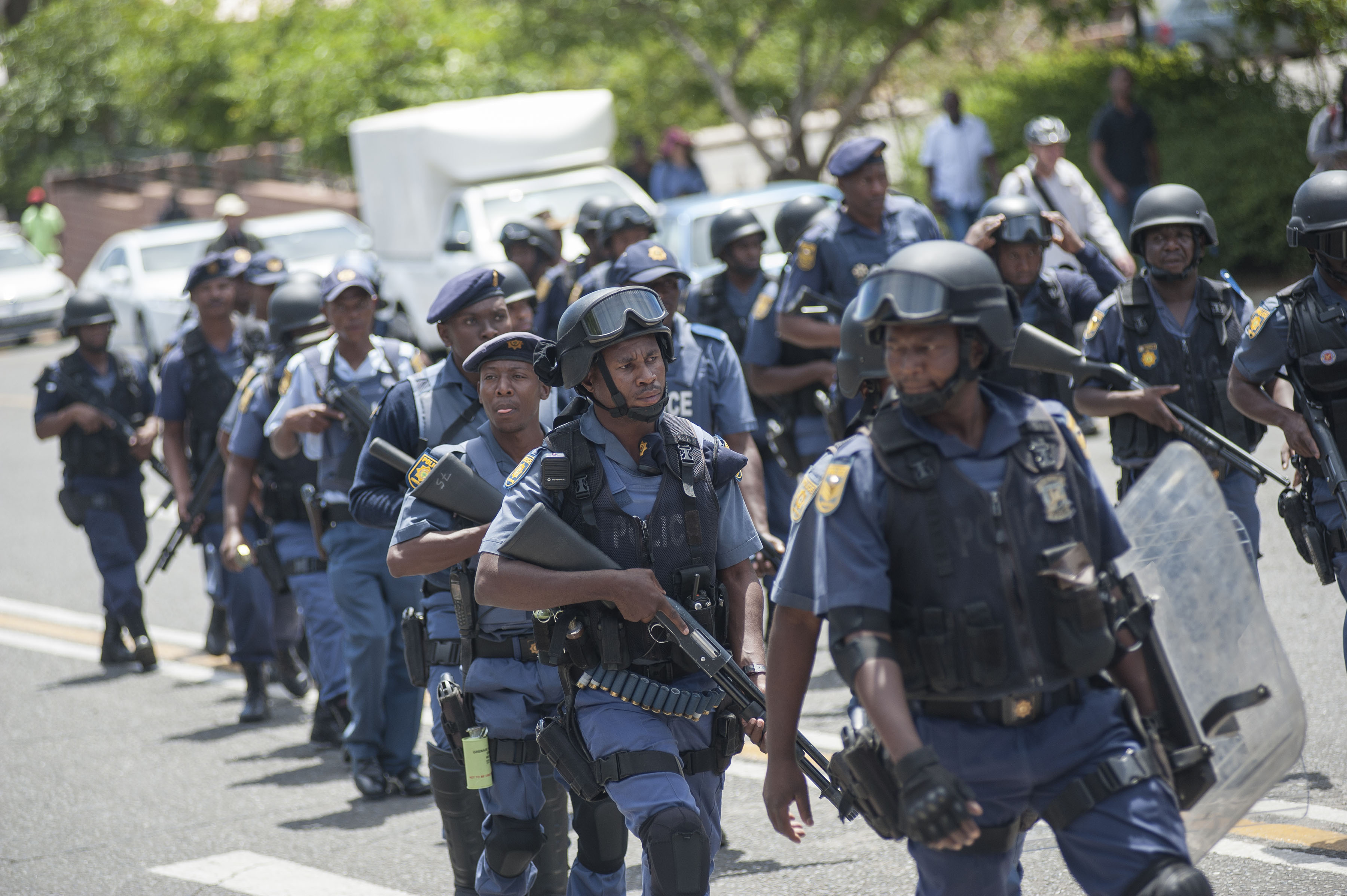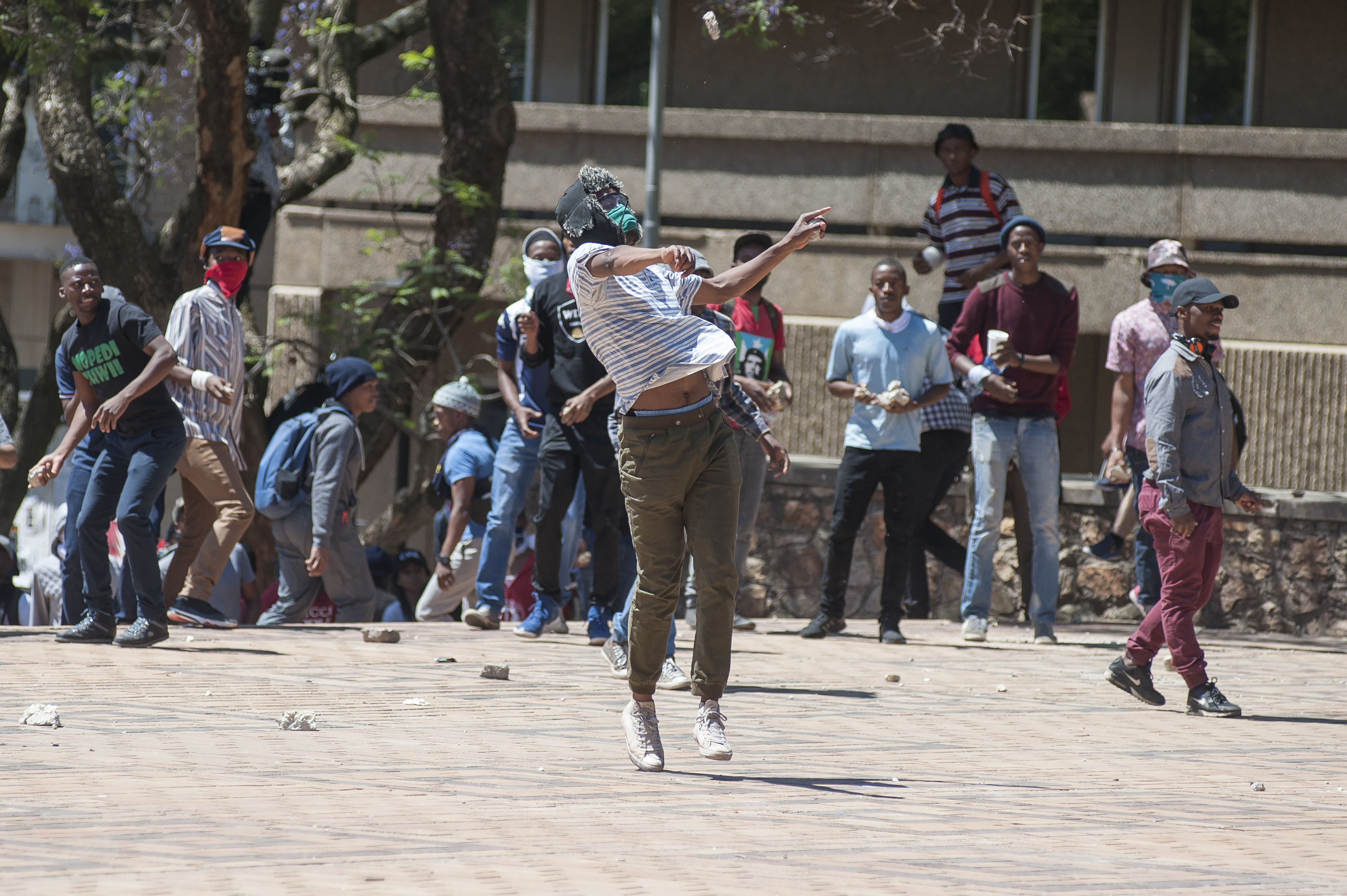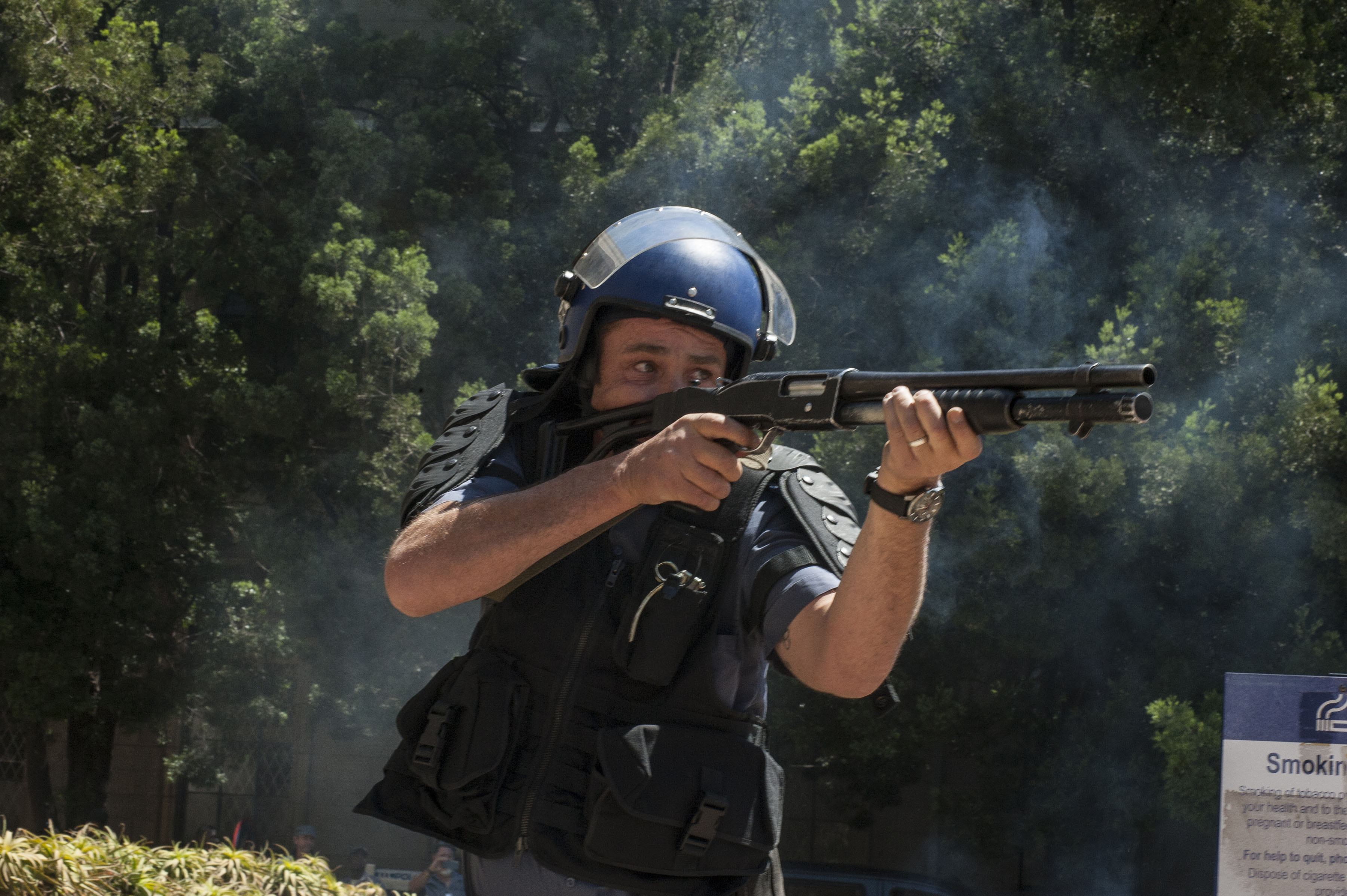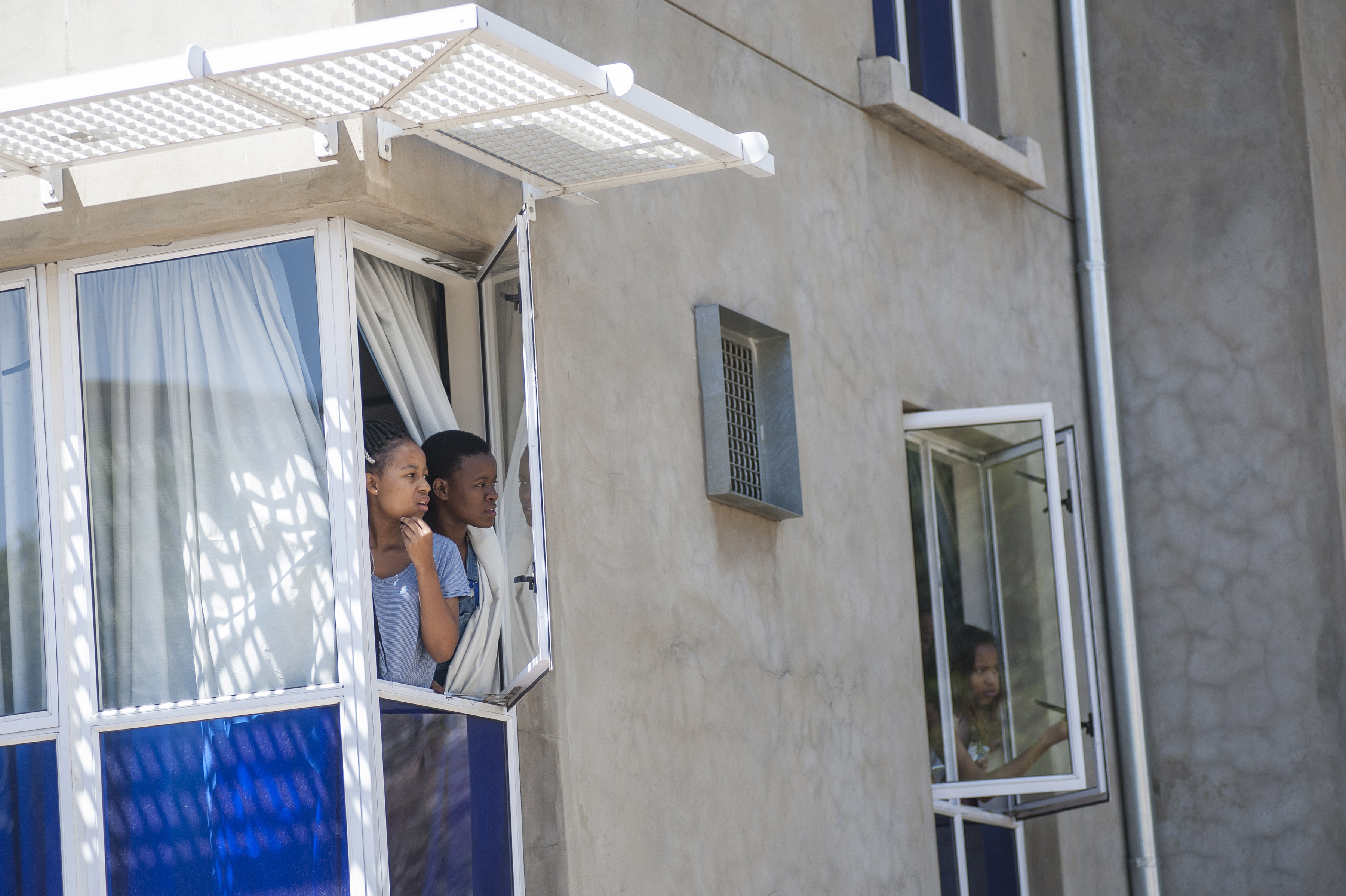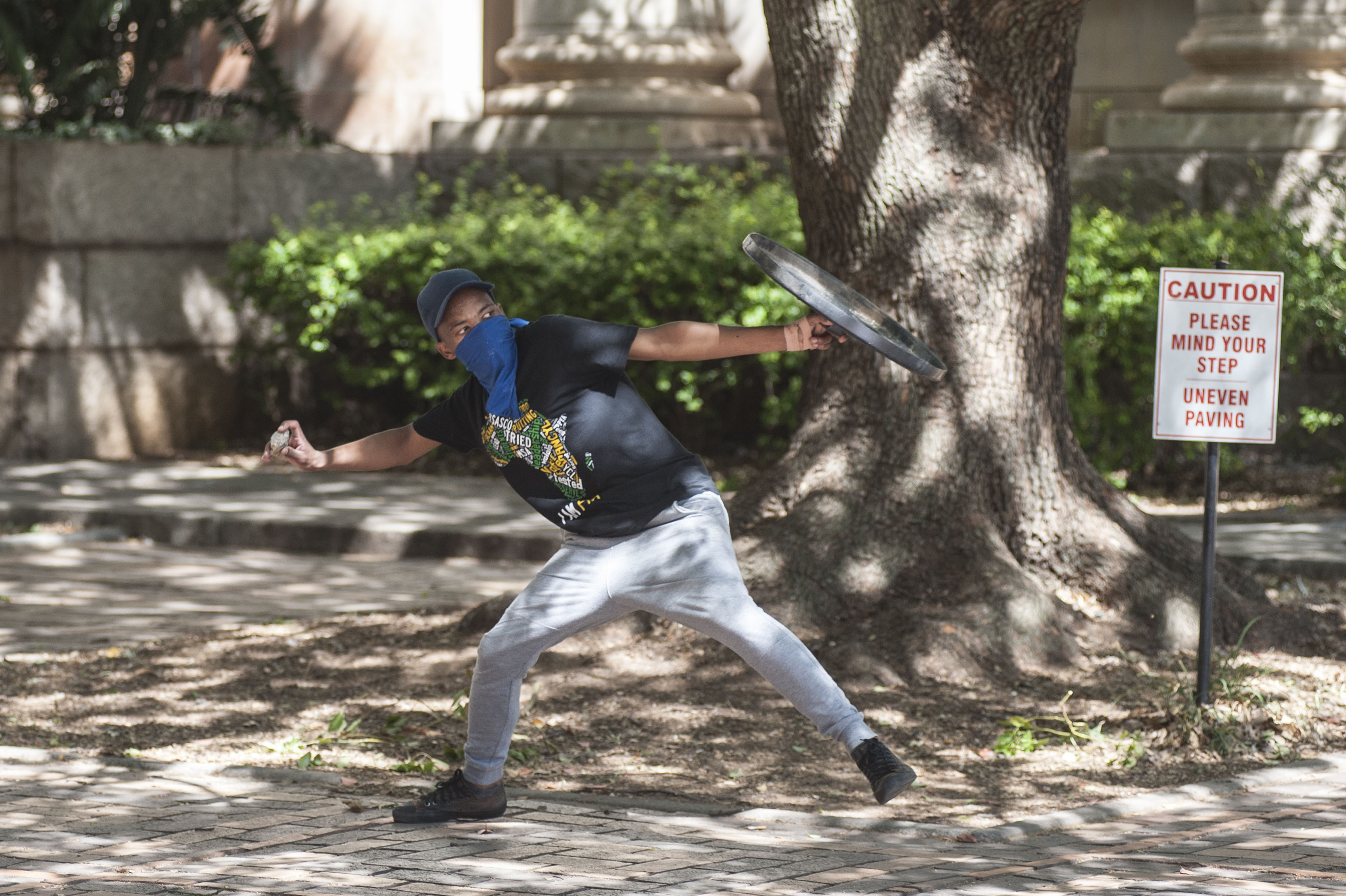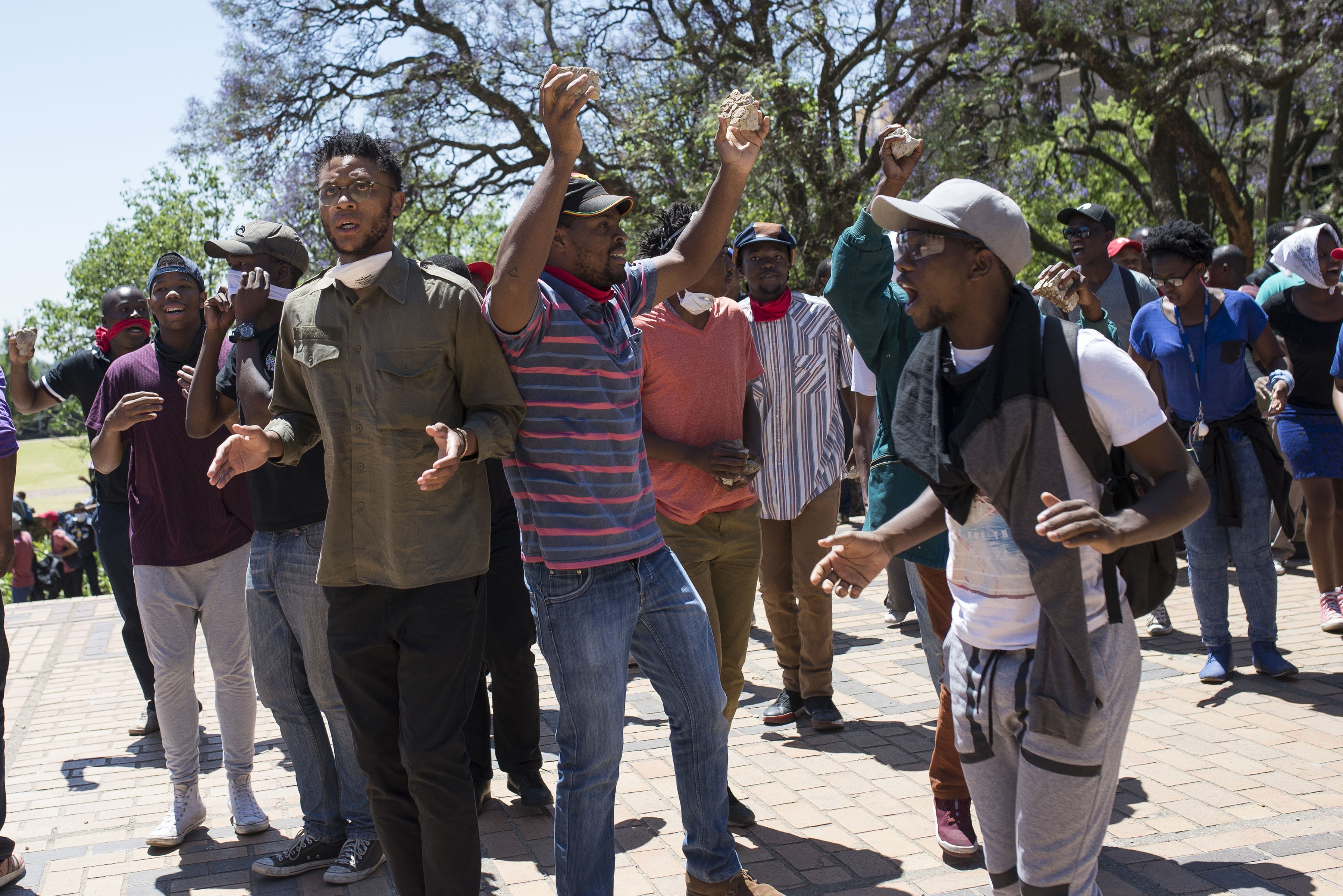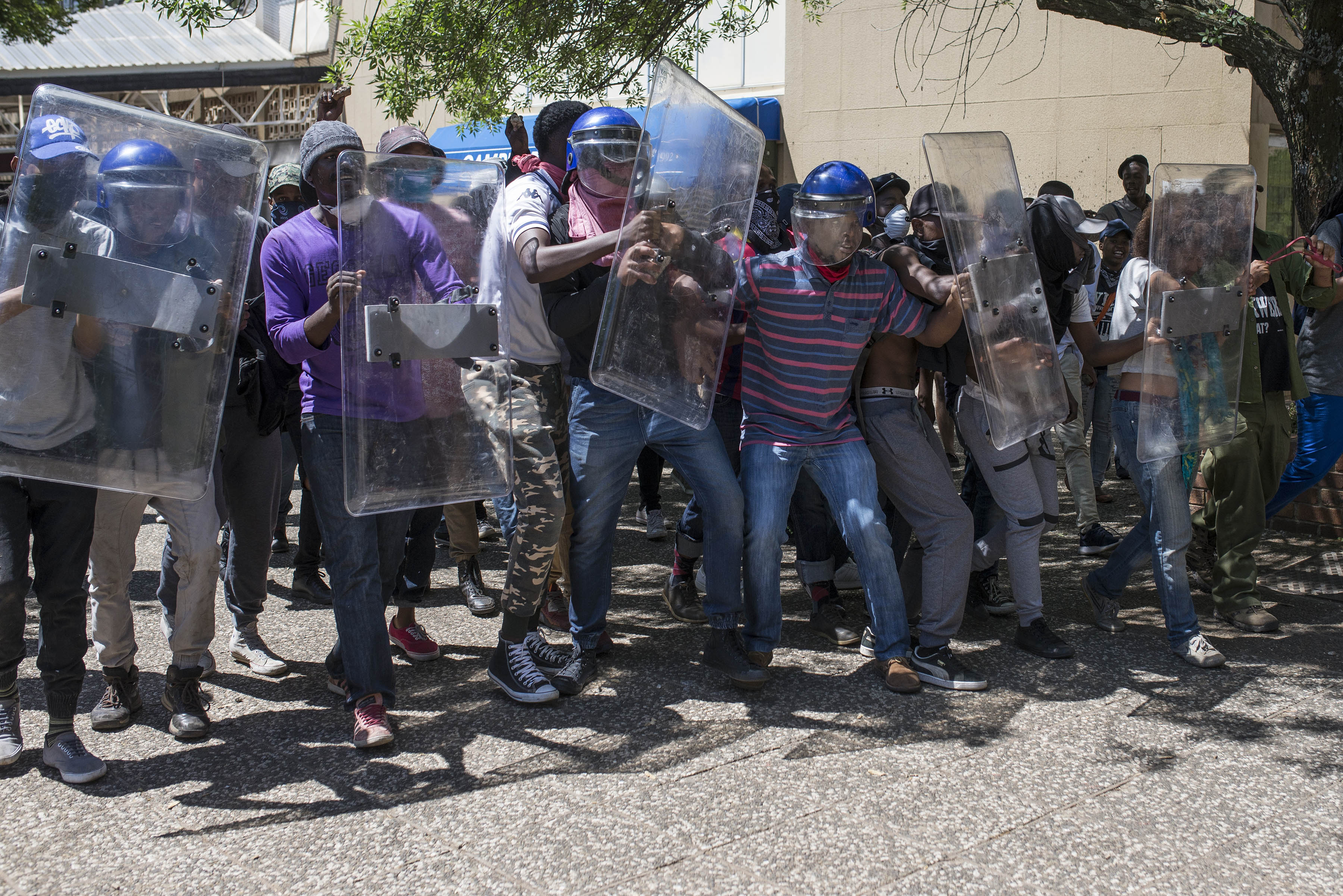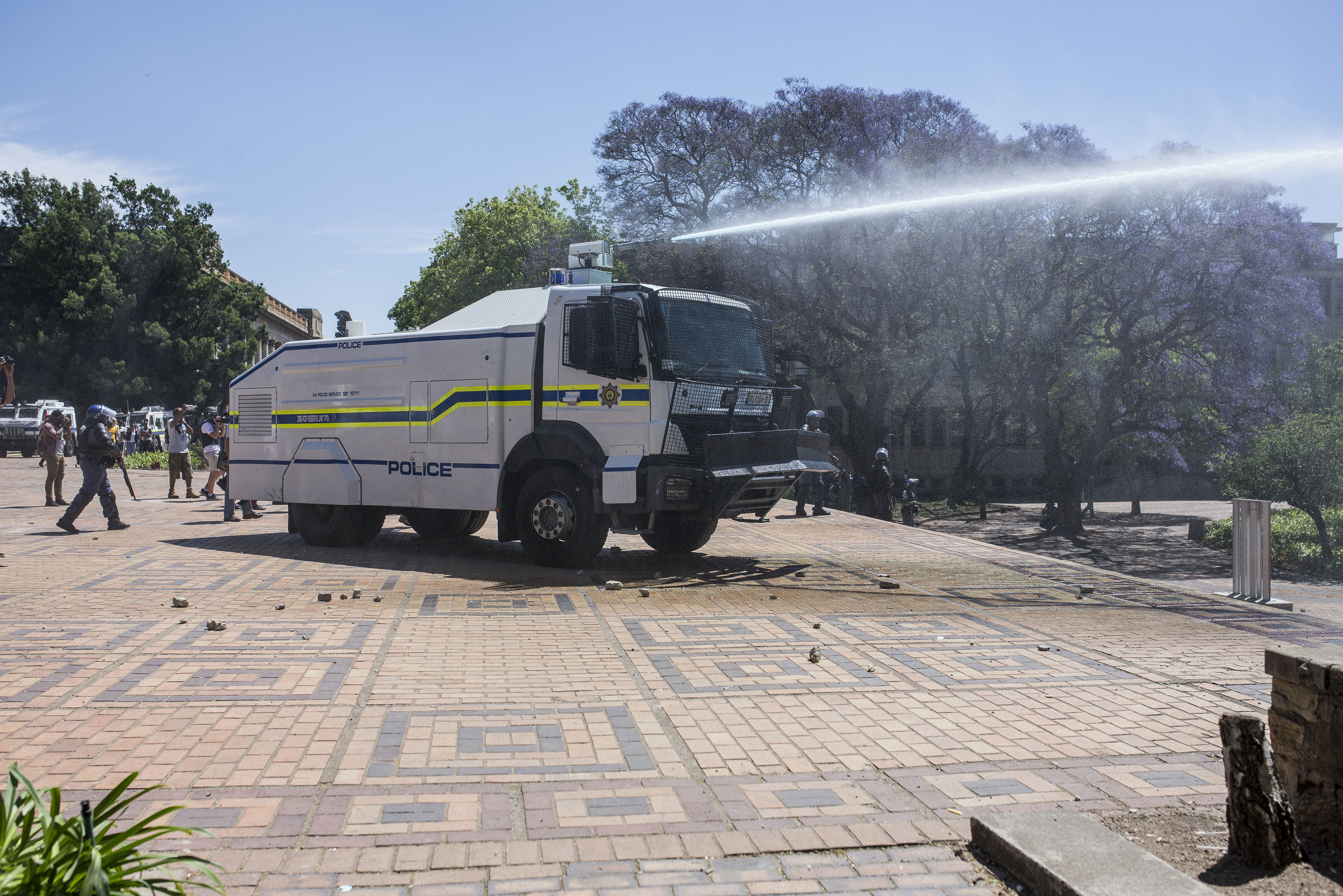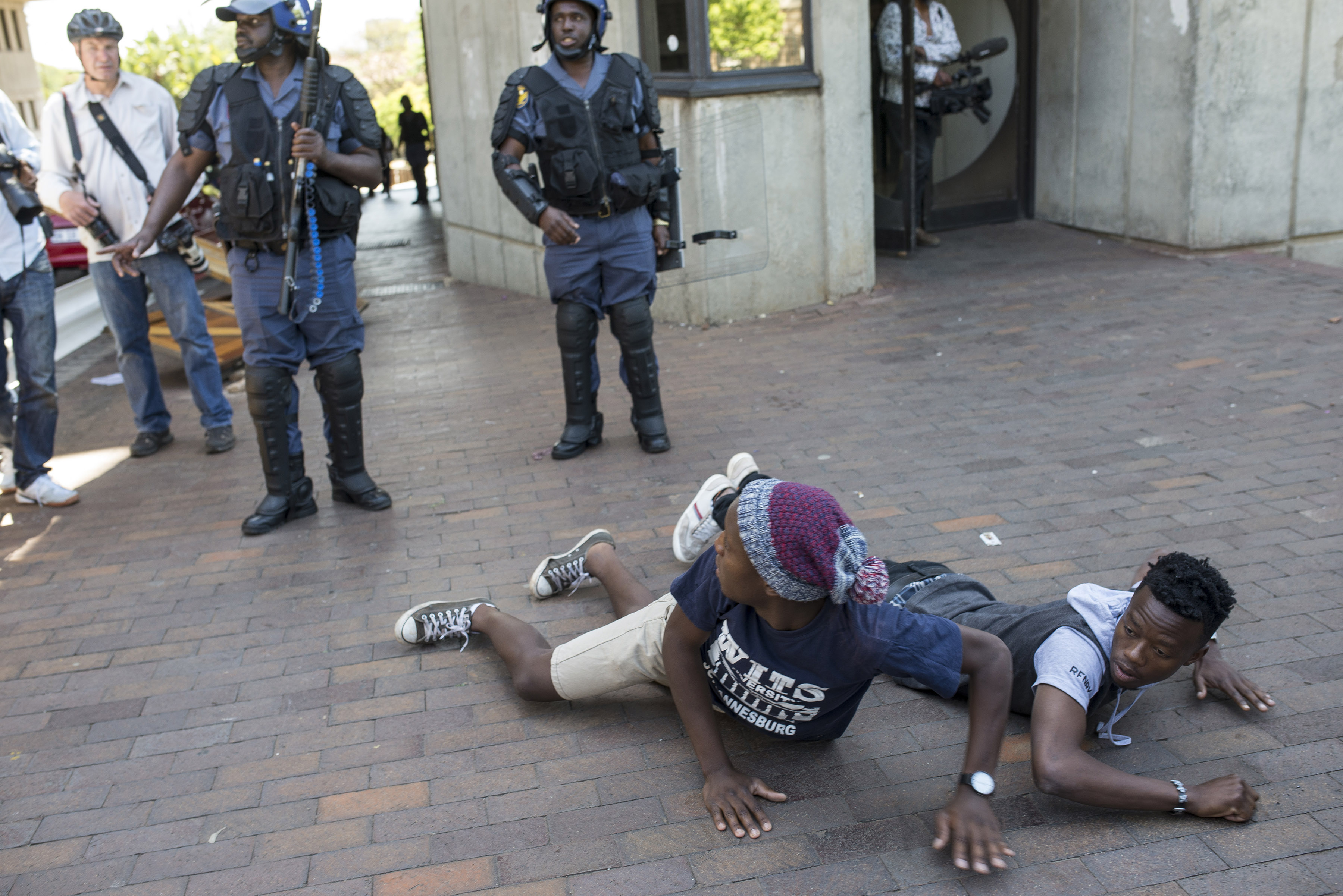 A correction was made to this article after publication. The Wits petition did not call for "additional" security. It called for "minimal security".
Dodgy people are suing us. Please support us by contributing to our legal costs and helping us to publish news that matters.
© 2016 GroundUp.

This article is licensed under a Creative Commons Attribution-NoDerivatives 4.0 International License.
You may republish this article, so long as you credit the authors and GroundUp, and do not change the text. Please include a link back to the original article.