We have to buy water for R300 a month, say families in Mpumalanga villages
Residents say they've been without consistent water supply for three years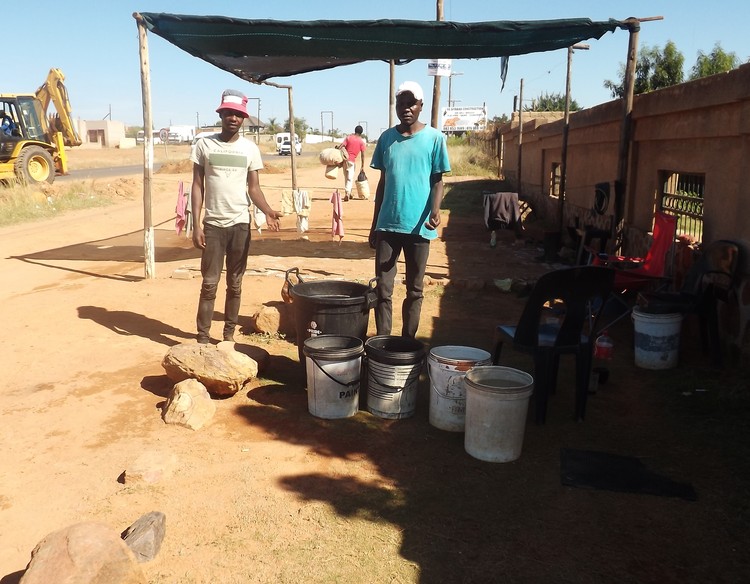 Households in Zakheni Village near KwaMhlanga in Mpumalanga say they have been without consistent running water for about three years.
Residents say they are tired of fetching water in buckets from neighbouring communities or buying drinking water.
The Thembisile Hani Local Municipality acknowledges the problem and has been rationing water and sending tankers to some areas.
Some households in Zakheni Village near KwaMhlanga in Mpumalanga say they have been without consistent running water for three years. Some are spending hundreds of rands buying water while the Thembisile Hani Local Municipality battles to find a permanent solution.
Zakheni Village was established in 2004 and has a population of 22,140 people according to municipality spokesperson Simphiwe Mashiyane.
Mashiyane acknowledged water supply disruptions to high-lying areas, which include Zakheni. She said this problem was exacerbated when torrential rains in December last year washed away the bulk water pipeline which supplies water to the community.
The municipality says it sends water tankers to some areas as a short-term solution, but some residents say the supply is irregular.
Vusi Skhosana said he and other residents who can afford it, buy drinking water from vendors who charge up to R300 to fill a 5,000-litre tank. Most households in the community are poor and don't have large tanks or containers to store water.
"This tank is not enough for my family as it runs out before the end of every month. We use this water for drinking, cooking and washing clothes," Skhosana said.
He said that since 2018, they have only had running water in their homes twice a week, and then often only for two to three hours at a time.
Skhosana runs a car wash with his business partner, William Masilela. They have to wash customers' cars with water they collect in buckets from a river about 700 metres away. Masilela told GroundUp that many people also fetch water at the river to use for watering gardens and building houses.
Masilela pointed out that other communities like Phola Park, which is about 500 metres from Zakheni, have running water.
Another resident, Thabiso Mahlangu, said the municipality's water truck does come to Zakheni, but there is not enough water for everyone. People normally collect drinking water from residents of Phola Park, he said. "I'm unemployed and cannot spend R300 on water every month."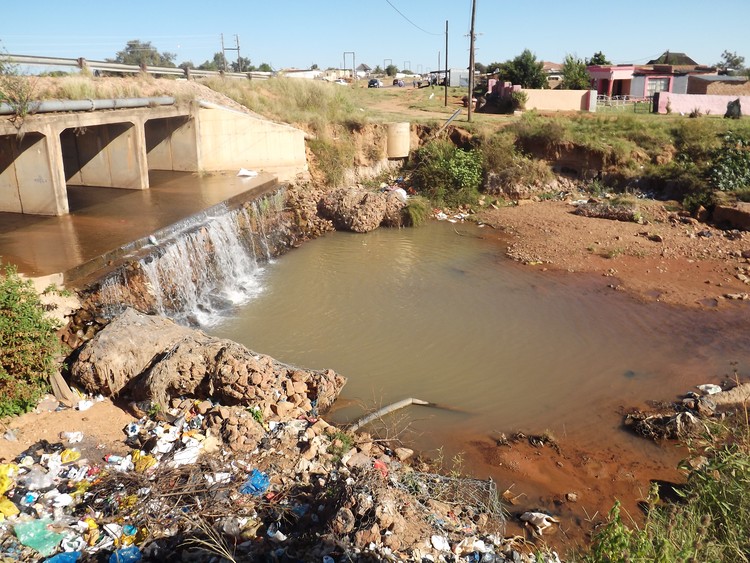 In response to GroundUp's questions, Mashiyane said the bulk water pipeline to Zakheni had been washed away during heavy rainfall in December 2022. She said the municipality has been rationing water for years, with each village getting water once or twice a week. She said interruptions of supply were more frequent in high-lying areas. Asked about plans to fix the problem, she said the municipality was working on short and long-term measures with "other stakeholders" including the Department of Water and Sanitation.
© 2023 GroundUp. This article is licensed under a Creative Commons Attribution-NoDerivatives 4.0 International License.
You may republish this article, so long as you credit the authors and GroundUp, and do not change the text. Please include a link back to the original article.
We put an invisible pixel in the article so that we can count traffic to republishers. All analytics tools are solely on our servers. We do not give our logs to any third party. Logs are deleted after two weeks. We do not use any IP address identifying information except to count regional traffic. We are solely interested in counting hits, not tracking users. If you republish, please do not delete the invisible pixel.