The Lottery: A South African good news story
Will there also be a good news story about Metrorail?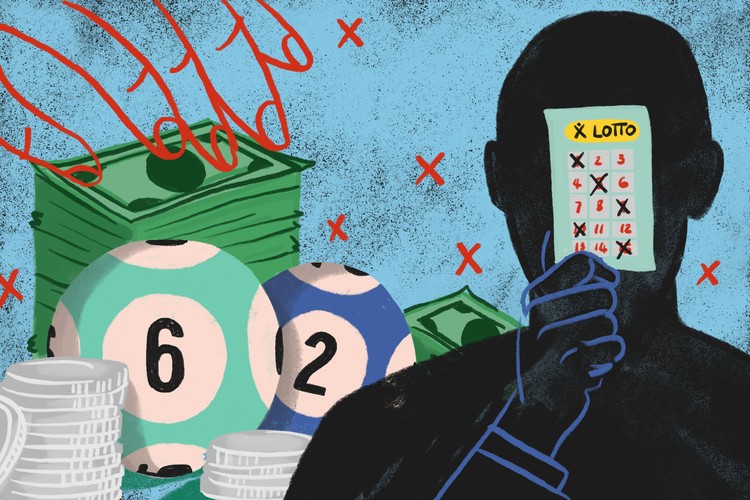 This is a good news story about the Lottery.
Since 2018 we have been publishing stories about corruption at the National Lotteries Commission. We have uncovered hundreds of millions of rands worth of stolen money. And we believe we have reported only a fraction of it. The scale of the theft is massive, probably billions of rands over many years. It exemplifies state capture.
The Lotteries Act of 1997 outlawed private lotteries for charity, such as one run by the Community Chest. There was instead to be one national lottery and about a third of ticket sales were to go to good causes. This was overseen by the National Lotteries Board which in 2015 became the National Lotteries Commission.
There were thoughtful criticisms of the system from the beginning. The Lottery, some argue, is like a regressive tax; it's disproportionately paid for by poorer people who buy most of the tickets. People who can ill afford tickets often chase an unrealistic dream of escaping poverty by winning a lottery.
Nevertheless, well over a billion rands a year should be going to good causes via the Lottery.
But as shown mainly by Raymond Joseph for GroundUp and Anton van Zyl of the Limpopo Mirror, the top staff and board members at the Commission conspired with each other to use much of the money meant for charities to fund their opulent lifestyles.
So how can this be a good news story?
Because the National Lotteries Commission appears to be coming right. There is a new board headed by Barney Pityana. A new Commissioner, Jodi Scholtz, has been appointed and most of the top leadership has been replaced. The main culprits have lost their jobs or moved on, several senior staff have been suspended pending disciplinary inquiries, and the Special Tribunal has frozen properties, luxury vehicles and other ill-gotten gains. It's too early to celebrate, but preliminary signs are that corruption is being stamped out and the Commission is making a big effort to be transparent and allocate grants to organisations that deserve and need the money.
Why did this happen? Because a number of people have been doing their jobs:
Journalists Joseph and Van Zyl exposed the corruption.
The Minister of Trade, Industry and Competition Ebrahim Patel took the matter seriously and acted to replace the board. He stuck to his guns despite substantial pushback from the crooks.
Member of Parliament Mathew Cuthbert (DA) held the government to account in Parliament. He asked detailed questions about how Lottery money was being spent which the NLC was obliged to answer. This information was used extensively by the journalists.
OUTA, the anti-corruption activist organisation, investigated the Lottery and published important evidence of corruption.
The Special Investigating Unit (SIU) investigated the corruption allegations and has been obtaining orders from the Special Tribunal to freeze properties bought using ill-gotten Lottery gains.
The new Board and Commissioner appear to be serving the public, as opposed to enriching themselves. Integrity testing and lifestyle audits have been introduced. The latest grants are published monthly. Steps to rectify the wrongs done to whistleblowers have been promised.
There is not much love lost between some of the above, but they all tried to do their jobs honestly, to play their role in society. Together they have given the Lottery a very good chance of succeeding.
The SIU, headed by Andy Mothibi, deserves special mention as a state institution that has shone and responded superbly to the Lottery scandal.
But it's not all roses. The police, the Hawks and National Prosecuting Authority (except the Asset Forfeiture Unit) are largely missing in action.
None of the main thieves have been arrested, charged or tried, though some low-level culprits have been imprisoned.
If we can fix the Lottery surely we can fix other state institutions, like Metrorail?
For more than a decade many publications, including ours, have extensively reported on the decline of Metrorail under PRASA's mismanagement and corruption. The City of Cape Town is putting pressure on the national government to allow it to take over some management functions, thus far without success. Activist group #UniteBehind has protested and gone to court to get Metrorail fixed.
Meanwhile, passenger rail journeys in the country have declined from 52-million per month in January 2008 to just 3-million per month in July 2023. There are very few signs that the rot is being reversed.
Neither the present nor previous ministers have done much to fix the problem, and the PRASA board is continuously in shambles.
It is a lot harder to run a commuter rail system than a lottery. It requires highly skilled technical managers and engineers. It also requires rebuilding vandalised, stolen or broken lines and trains, as well as reliable electricity. But it's not that hard: Metrorail used to offer an acceptable service, and hundreds of cities around the world, in countries rich and poor, have decent commuter rail services. The case of the Lottery offers hope that sometime we will have one too.
Letters
Dear Editor
Thank you for your excellent coverage of the Lottery scandal. Without your investigative journalism, the Lottery management would still be taking money meant for charities to enrich themselves and their family and friends. I admire your courage in not backing down in the face of threats of legal action. Well done!
© 2023 GroundUp. This article is licensed under a Creative Commons Attribution-NoDerivatives 4.0 International License.
You may republish this article, so long as you credit the authors and GroundUp, and do not change the text. Please include a link back to the original article.
We put an invisible pixel in the article so that we can count traffic to republishers. All analytics tools are solely on our servers. We do not give our logs to any third party. Logs are deleted after two weeks. We do not use any IP address identifying information except to count regional traffic. We are solely interested in counting hits, not tracking users. If you republish, please do not delete the invisible pixel.