Teen judo fighter from Uitenhage flies to Burundi
Lithemba Magajana found a sponsor to the African Judo Cadet Championship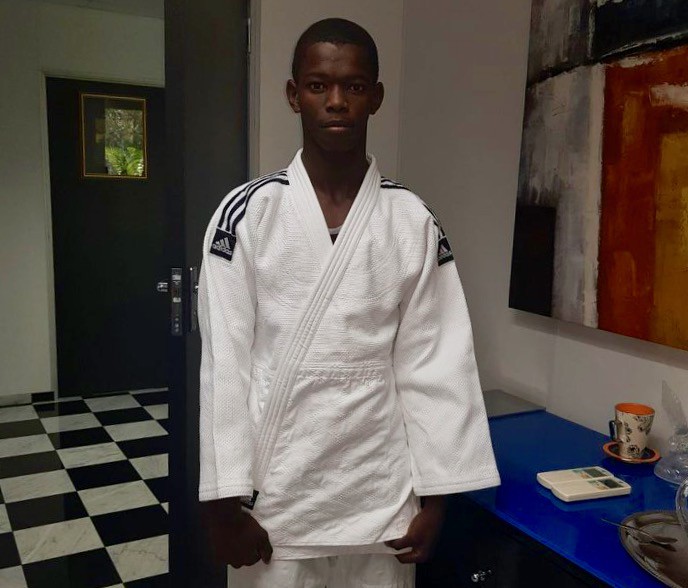 Lithemba Magajana, a grade 10 learner at Gamble Street High School in Uitenhage and ranked number one in the Cadet Division by Judo South Africa, flew on Monday to take part in the African Judo Cadet Championship. The event runs until Friday.
This comes after the Johannesburg based VVM company put up the sponsorship he needed.
GroundUp reported in April that Judo South Africa could not assist him with the R22,000 he needed to cover the cost of travel and accommodation because Magajana was the only fighter from the Eastern Cape (the story was republished on News24). There needed to be more than one for provincial funding to kick in.
"We are thrilled to sponsor his journey … We are enthralled to follow him this week in Burundi and to watch his exciting career. We are rooting for you, Lithemba," said VVM spokeswoman Tarina Meiring
His father and coach, Mzwandile Magajana, said, "This will be one of his dream fights."