Taxi bosses want MyCiTi contract changed
Meeting between City of Cape Town and Dunoon taxi owners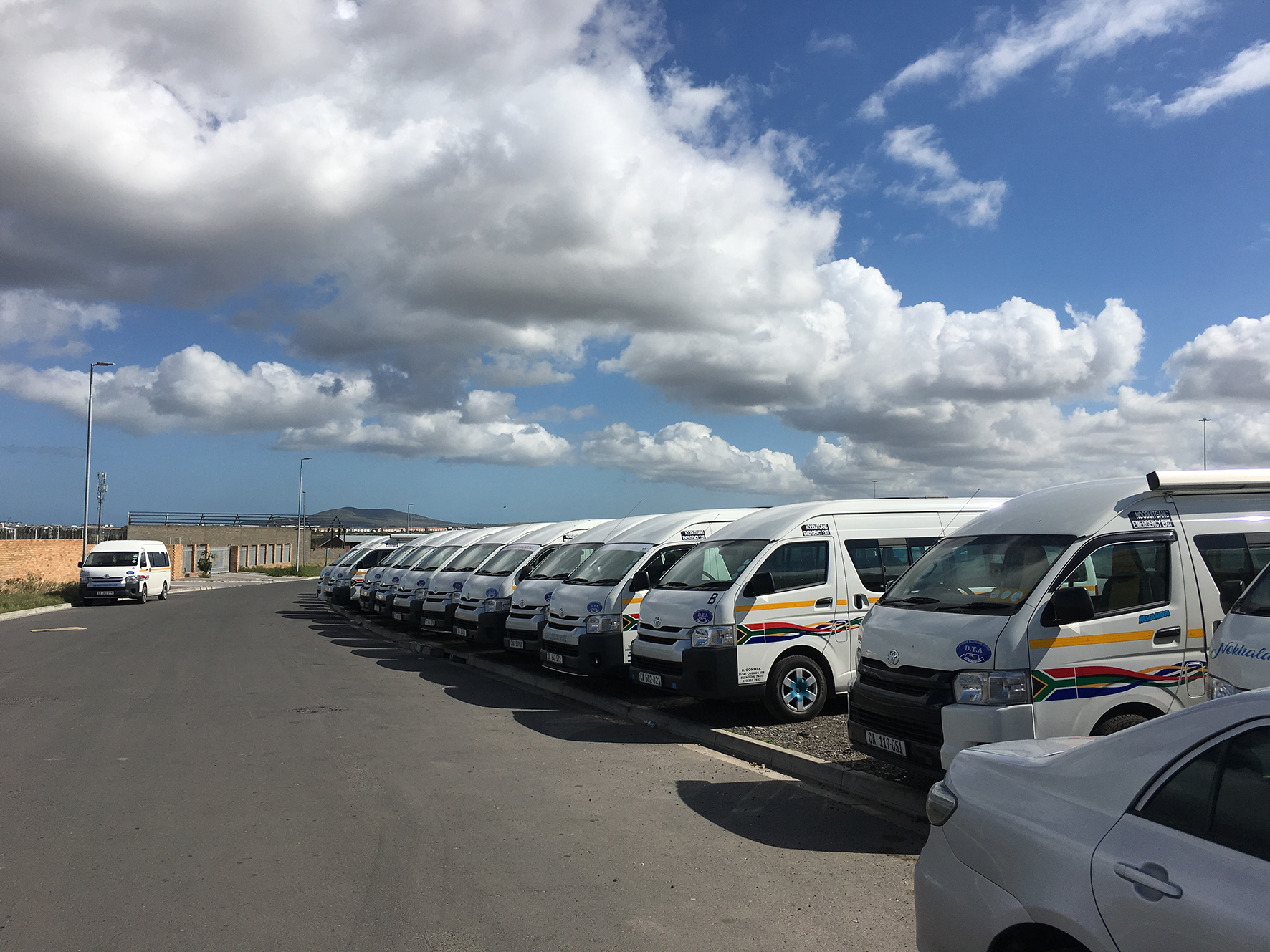 Dunoon taxi bosses who met Mayor Dan Plato last week want to renegotiate the MyCiTi bus 12-year contract approved by the City of Cape Town in August 2013.
The City has recently clamped down on unlicensed minibus taxis operating on the west coast, including Dunoon and Joe Slovo Park in Milnerton. Taxi bosses responded with violent protests. MyCiTi bus stations were vandalised, a truck and a car were set ablaze, and stones were thrown at several motorists on the N7. The protests were suspended at the beginning of October when Dunoon residents intervened and requested the taxi bosses to form a working committee to meet with the City to negotiate about operating permits.
During the initial roll-out of the MyCiTi bus project, taxi bosses were compensated for surrendering their minibus taxis to the City by being given shares in a MyCiTi Vehicle Operating Company called Kidrogen.
It is this company that was awarded the 12-year contract in 2013.
On Wednesday last week a delegation from the Dunoon Taxi Association (DTA), accompanied by Dunoon ward councillor Lubabalo Makeleni and representatives of the South African National Civic Organisation (SANCO) Dunoon branch, met Plato at the Civic Centre to discuss the frustrations in the industry.
Makeleni said taxi bosses wanted the 12-year contract revoked as new taxis were needed in the area, on new routes to south Bellville, Durbanville, and Wolwervier.
Makeleni said at the meeting with Plato it had been agreed that a workshop by the City would be held with the Dunoon taxi bosses and the community working committee.
Plato confirmed that the meeting had taken place but did not want to comment further. Dunoon Taxi Association general secretary Frank Qotyiwe also did not want to comment on the meeting.
Dunoon SANCO representative Bulelwa Mayende said a City of Cape Town commuter survey last year had revealed that there was indeed demand for taxis in the Dunoon area and this was backed by an inboard taxi survey conducted by the taxi bosses earlier this year.
She said at rush hour MyCiTi buses and taxis were full to capacity, yet there were still people left at the taxi rank. In addition, some people preferred taxis which took them straight to their destination.
"We need these taxis to operate," she said.
Dodgy people are suing us. Please support us by contributing to our legal costs and helping us to publish news that matters.