State surveillance a threat to journalism
Laws are being abused by corrupt state officials to spy on reporters for doing their jobs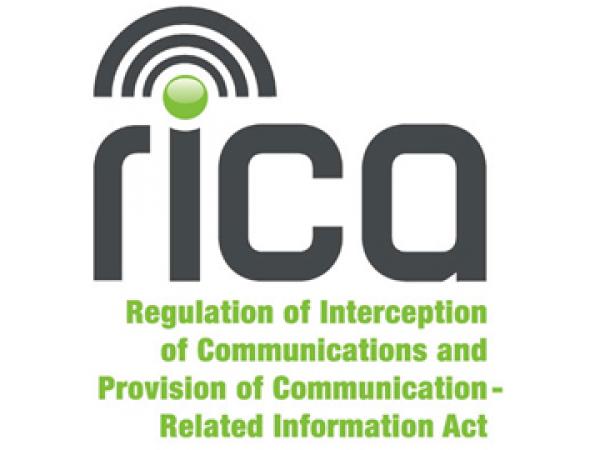 On Friday, the Mail & Guardian (M&G) disclosed that one of their journalists, Athandiwe Saba, had been spied on by a government agency that she had reported on. The story says a lot about how broken our surveillance laws are, the criminality in many parts of the public service, and how far-reaching the threat of spying on journalists may be.
Saba is a reporter for the M&G in Johannesburg. She spoke to Right2Know (R2K) about this incident for a forthcoming report on the surveillance of journalists.
In 2016, Saba was approached by a source at the Railway Safety Regulator (RSR), the government agency that oversees railway safety across the country. Saba's source had allegations that RSR CEO Nkululeko Poya had tried to mislead investigators from the Public Protector. At the time, the Public Protector was investigating a number of allegations.
Saba made contact with the Railway Safety Regulator and put the allegations to them. She met with the RSR's spokesperson and CEO Poya at a hotel in Irene. She recalls that Poya's defence was that the allegations were part of a smear campaign to prevent his contract from being renewed. "He felt people were coming for him and trying to dirty his name."
"I left. I wrote a balanced story, and I don't remember them having any concerns about the story," she says. (Saba reported allegations that the CEO had transported ANC T-shirts using state resources.)
A year and a half passed. Saba did not do any further stories on the Regulator. But the problems for Poya did not end. In January 2018, the Sunday Times reported that Poya had been suspended and that there was a forensic investigation into his actions as CEO. According to the Sunday Times, the investigation determined that Poya had hired a private investigator to spy on certain members of the board.
Before long, Saba herself had been leaked the documents and they had her name in them. It appeared that Poya's private investigator had also snooped on Saba: a copy of his report, dated 2016, had copies of her records for both of her cell phone numbers, as well as her unique IMEI number and a credit report.
The report listed all calls between her and some of the board members. The M&G has reported that the warrant application stated the numbers belonged to a suspect in a housebreaking investigation.
Saba was stunned. "As a journalist you always think that you're being watched or listened to, but it's very rare that you find evidence that somebody went out of their way to try track you. He had my cell phone records so they could find out who I was speaking to, who was the leak," she says.
She says at first she laughed it off. "But when it finally settled in, I started to get really angry. It was such a violation," she says.
Saba and her editors went to MTN and Vodacom, the two networks she'd been using. At this time, Vodacom has yet to report back, but Saba says MTN confirmed that her phone records had been seized in 2016 in terms of a warrant issued by a magistrate in KwaZulu-Natal.
While details of this case have not yet emerged, in previous incidents, intelligence officials have secured warrants to tap journalists phones fraudulently by providing false information to a judge claiming that the number that will be spied on belongs to someone under criminal investigation. In 2017, a former Crime Intelligence operative was prosecuted for doing this to Sunday Times' journalists. In Cape Town, a former Crime Intelligence official named Paul Scheepers is facing a host of charges for acquiring warrants fraudulently to get people's phone records.
There are two main ways that law enforcement agencies can snoop on your communications. The first is through RICA, which states that if law enforcement agencies want to intercept your communication in real time, they need to apply for a warrant from a special judge (the RICA judge) who is appointed by the President. If the judge approves their application and provides a warrant, this warrant can force any telecommunications company or internet service provider to help the agency intercept the communication of the user or users.
The second is through Section 205 of the Criminal Procedures Act. This is the method which was reportedly used in the case of Saba. This Act, which is South Africa's main criminal law, allows law enforcement officials to bypass the RICA judge to get access to your historical phone records – who you have communicated with, when, and where. According to this law, any magistrate can issue such a warrant to force telecoms companies to give over a customer's call records and metadata.
In either situation, the person who has been spied on is never notified that their sensitive information was handed over.
The one difference is that Section 205 warrants are used much more often than RICA warrants: in 2017 R2K got statistics from MTN, Vodacom, Cell C and Telkom which suggest that law enforcement agencies send 25,000 to 50,000 section 205 warrants every year, as opposed to 500 or 600 RICA warrants.
Huge threat to media freedom
Why does this matter? R2K has shown significant evidence that surveillance in South Africa affects all members of society. Journalists in South Africa have been a particular target for state spying, and more recently, even private-sector spying. This seems to be especially true for journalists who have uncovered corruption, state capture, and abuse of power and in-fighting in agencies like the NPA, the State Security Agency and the Hawks.
This is a huge threat to media freedom. Nobody's communication should ever be spied on unless they are facing a legitimate investigation for serious criminal activity. But journalists' communications are especially sensitive. This is because as part of their work, members of the media must have confidential discussions with whistleblowers and secret sources who are only able to speak out if their identity is protected. On top of that, when a journalist fears being spied on, it can have the effect of intimidating them and silencing them from doing the courageous work that is expected of them.
RICA faces a constitutional challenge by the AmaBhungane Centre for Investigative Journalism. AmaBhungane launched this case after learning that one of its journalists, Sam Sole, had been spied on by the National Intelligence Agency (now the State Security Agency). For months, government agents listened to the confidential discussions he had with sources, as well as all of his personal calls with friends and loved ones.
AmaBhungane has told the court that when the government spied on Sam Sole, RICA failed to protect him. They have told the court that RICA is unconstitutional because it fails to protect the rights of journalists and others against surveillance abuses. R2K is likely to join as a friend of the court to support this position.
The weaknesses in RICA that allowed for Sam Sole to be spied on are the same weaknesses that allowed for Saba to be spied on.
We have every reason to believe this is just the tip of the iceberg. We have to fix it. Right now.
Dodgy people are suing us. Please support us by contributing to our legal costs and helping us to publish news that matters.
© 2018 GroundUp.


This article is licensed under a Creative Commons Attribution-NoDerivatives 4.0 International License.
You may republish this article, so long as you credit the authors and GroundUp, and do not change the text. Please include a link back to the original article.