Spotlight on social grants: Net1 - the company that runs the grant payment system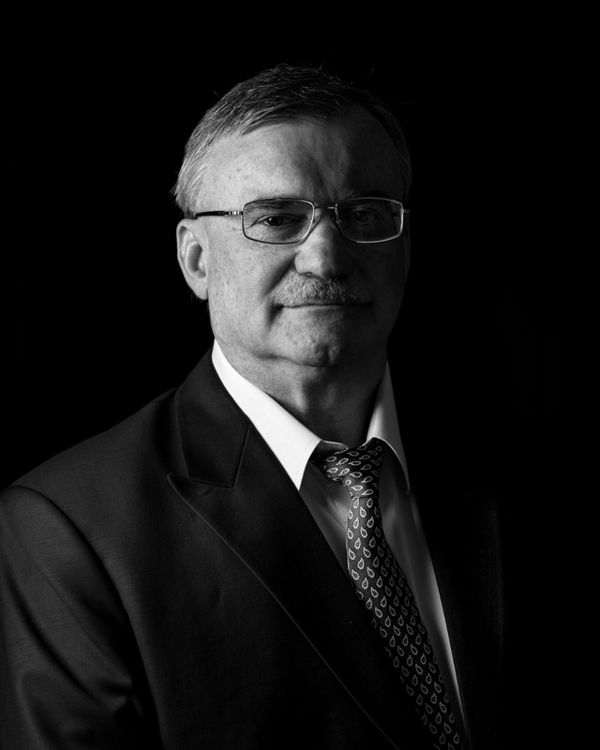 The South African government's massive social security payment system is managed by a subsidiary of Net1, a company listed on stock exchanges in the United States and Johannesburg.
Net1's goals are ambitious and include providing a system through which "the billions of unbanked and under-banked people in the world" can engage in electronic transactions.
Spotlight on social grants
A GroundUp series
Net1 - the company that runs the grant payment system
In South Africa, where most of Net1's revenue is generated, the company describes itself as "the national provider of social welfare payment distribution services to the country's large unbanked and under-banked population, the largest third-party processor of retail merchant transactions, the leading processor of third-party payroll payments, retail merchant transactions."
The group also has operations in several other countries including the US, India, South Korea, Botswana, Namiba and Tanzania, and recently expanded into Nigeria. In addition to the payment of social grants through Net1's Universal Electronic Payment System (UEPS), the group's activities include the processing of monthly account payments, prepaid electricity and airtime sales through its subsidiary EasyPay, payroll management, and financial services including loans, through its Moneyline subsidiary.
Revenue for the year ending 30 June totalled US$626 million, and net income US$108 million.
Net1's subsidiary Cash Paymaster Services (CPS) won the tender to pay Sassa grants in February 2012. But a rival bidder, AllPay, questioned the terms of the tender and in 2014 the Constitutional Court declared the contract invalid and ordered Sassa to start a new tender process. However, the court decided to allow CPS to continue to distribute the grants in the meantime so as not to "disrupt the payment of existing grants".
CPS's management of the social grant payment system has attracted a flood of criticism, with the Black Sash and its partners collecting documentation from thousands of grant recipients about deductions being made without their permission against their accounts. Minister of Social Development Bathabile Dlamini set up a task team to examine the issue and in September last year announced, among other things:
that Sassa would set up a system to stop "unlawful and immoral" debit deductions and organise refunds;
that Sassa and her department would ensure that CPS complied with all relevant legislation;
that payment systems would be designed in such a manner that social grant beneficiaries' bank accounts are off limits to creditors; and
that all debit deductions for Umoya Manje services (a Net1 subsidiary that facilitates purchasing of cellphone time on credit), loans and any other financial service providers other than legal deductions would be reversed.
She noted that the rate of deductions from grant beneficiaries had increased "significantly" since the appointment of CPS, and that there had been contraventions of legislation which lays down that social grants cannot be used as collateral and allows for only one deduction — up to 10% — for funeral insurance.
She also noted that though the Sassa contract compelled CPS to protect the confidential information of grant beneficiaries, access to confidential data — including identity numbers, bank account and contact details and biometric data — appeared to have been used for the marketing and sale of credit, airtime and electricity.
The new Sassa tender documents outlaw electronic fund transfers, debit and stop order deductions from these bank accounts.
The new contractor is to be announced this month. According to Sassa's Kgomoco Diseko, three companies have submitted bids for the R10 billion contract.
Net1 is not one of them: the group announced in May that it had decided not to submit a bid. Management said the company would be able to "service all South Africa's unbanked and under-banked citizens including social grant beneficiaries, but independently and without Sassa's limitations and constraints".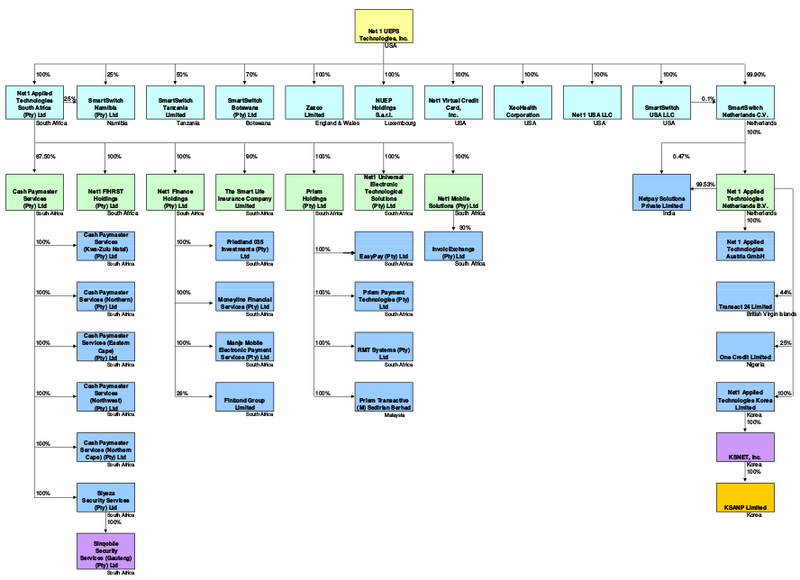 Minor corrections were made to this article after publication. The Net1 group structure was also updated to the June 2015 one.
UPDATE: As of 2016 Net1 continues to administer the grant system after the tender was withdrawn.
Read the next article in the series: Sassa's bid to stop illegal deductions
© 2016 GroundUp.
This article is licensed under a
Creative Commons Attribution-NoDerivatives 4.0 International License
.