Siyaya lawyer agrees with the defence at Judge Makhubele tribunal
Transcripts from the Siyaya insolvency hearing show PRASA was bound to pay the corruption-accused company, argues Makhubele's advocate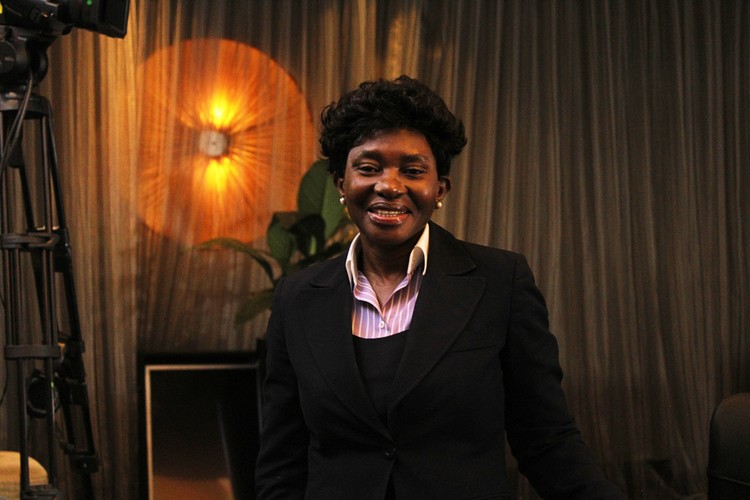 Siyaya's lawyer was called back to the stand for cross-examination at the Judicial Conduct Tribunal hearing over Judge Tintswalo Annah Nana Makhubele's conduct while she was head of the PRASA board.
Evidence leader advocate Elaine Zungu has exhausted the list of witnesses she would like to call before the tribunal, at this stage.
The tribunal has adjourned, to resume on 31 July.
Reappearing on the stand at the Judicial Conduct Tribunal looking into the conduct of Judge Tinstwalo Annah Nana Makhubele on Thursday, the advocate who acted for corruption-accused company Siyaya was led through the transcriptions of the company's insolvency hearings.
Previously, during the tribunal hearing which started on 8 May, advocate Vincent Maleka, acting for Makhubele, argued that concessions made by the Passenger Rail Agency South Africa (PRASA) employees at the Siyaya insolvency hearings had necessitated PRASA settling a R56-million bill from Siyaya.
Makhubele was PRASA interim board chairperson at the time. Witnesses testified she took an unusual interest in the Siyaya matter and PRASA's own legal department, which wished to defend the summons from Siyaya, was sidelined.
During Thursday's morning session, Maleka returned to the issue of concessions made by PRASA employees at Siyaya's insolvency hearings. Going through relevant sections of the transcripts, he argued that concessions about Siyaya's rendering of services had been made, which necessitated payments for the work. Francois Botes, the advocate representing Siyaya, agreed.
The tribunal hearing was adjourned to July. The adjournment was triggered in part by evidence leader advocate Elaine Zungu exhausting her list of witnesses. Although the tribunal was scheduled to sit until Friday, tribunal leader, retired Judge President Achmat Jappie, said more time would be needed to hear the evidence to be led by Makhubele's lawyers.
The tribunal is a result of a complaint lodged against Makhubele with the Judicial Service Commission (JSC) in 2019 by commuter activist group #UniteBehind.
#UniteBehind accused Makhubele of breaching the separation of powers principle, and of improper conduct while she was the chairperson of PRASA's interim board by entering into a confidential settlement agreement with Siyaya.
To date, five witnesses have testified and been cross-examined at the tribunal. Judge President Dunstan Mlambo of the Gauteng Division of the High Court was the first.
Mlambo testified Makhubele was in no position to accept new work after she had been recommended as a judge on 8 October 2017. Mlambo said the State had suffered "financial prejudice", as both she and a judge acting in her position have been paid since her suspension in 2020.
The second witness, PRASA's suspended head of legal risk and compliance, Martha Ngoye, said Makhubele sidelined and excluded PRASA's legal team from the legal battle with Siyaya after summonses were served on the rail agency between 2015 and 2016 for outstanding invoices.
Fani Dingiswayo, the third witness and former PRASA general manager of group legal services, told the tribunal that Makhubele took an unusual interest in the Siyaya litigation. He said PRASA's legal team believed they had grounds to defend Siyaya's litigation rather than come to a settlement.
The controversial settlement agreement was reached in 2017, in which PRASA would have paid about R56-million to Siyaya. Following Ngoye and Dingiswayo's intervention, as well as a public outcry, then Minister of Transport Blade Nzimande permitted a rescission of the settlement. Ngoye then successfully applied for an urgent interdict to stop the payment.
Botes, who represented Siyaya, testified as the tribunal's fourth witness. He said PRASA had no strong defence against Siyaya because the rail agency's employees had conceded that money was owed to Siyaya for services rendered.
Following his cross-examination, the tribunal leaders questioned Botes at length about whether he had a role in initiating the settlement of the Siyaya matters, which he denied.
The tribunal leaders also asked Botes whether he did not find his "extensive interaction" with Makhubele about the Siyaya matters strange or "uncomfortable", since that PRASA had legal counsel and a firm of attorneys appointed to represent it. Botes said the instruction from his attorneys was to maintain open communication with Makhubele.
The fifth witness to appear before the tribunal, Madimpe Mogashoa, an attorney appointed by PRASA to deal with the Siyaya litigation, refuted Botes's claim, saying he was not aware of any concessions that impacted PRASA's defence.
Maleka maintains Makhubele did not push for a secret settlement with Siyaya, but was led by the concessions made by PRASA employees called to witness in Siyaya's insolvency hearing regarding outstanding payments. Additionally, Maleka argued her actions were not prejudicial to the independence of the judiciary because she resigned as PRASA interim board chair before assuming her duties as a judge. Further argument in her defence was that she did not sideline PRASA's legal department and it was not unheard of for board members to take an interest in PRASA's legal matters.
The tribunal is scheduled to resume from 31 July to 4 August.
Joseph Mayson, legal officer at #UniteBehind, said the length of time taken and the expense of public funds on the tribunal " is unfortunate and may be a flaw in our country's judicial disciplinary process".
"It is very difficult for everyday citizens or NGOs to fund the legal costs associated with lengthy tribunals. Even if we win, there is no legislated procedure for us to recover costs."
"The tribunal hearings would have been more efficient if Makhubele's legal team had provided an overview of their argument, as was agreed in a pre-hearing minute between all the parties. The overview would have enabled the presiding officers to curtail irrelevant questioning further," said Mayson.
© 2023 GroundUp. This article is licensed under a Creative Commons Attribution-NoDerivatives 4.0 International License.
You may republish this article, so long as you credit the authors and GroundUp, and do not change the text. Please include a link back to the original article.
We put an invisible pixel in the article so that we can count traffic to republishers. All analytics tools are solely on our servers. We do not give our logs to any third party. Logs are deleted after two weeks. We do not use any IP address identifying information except to count regional traffic. We are solely interested in counting hits, not tracking users. If you republish, please do not delete the invisible pixel.