Seven UKZN protesters denied bail
Case postponed to December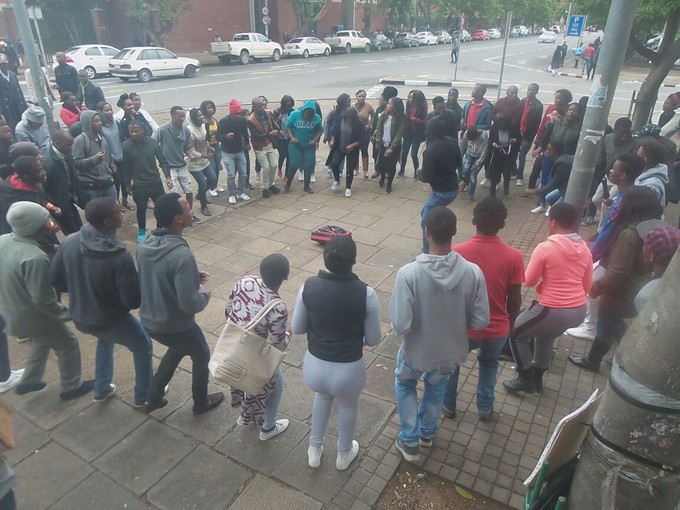 Seven University of KwaZulu-Natal protesters arrested in September were denied bail in the Pietermaritzburg Magistrates Court yesterday. They will remain in custody until the next hearing in December.
Four others were granted bail of R1,000 each.
The students, who were arrested on 22 September during a protest at the UKZN Pietermaritzburg campus, face charges of malicious damage to property, public violence, assault of police officers and failure to comply with police orders.
SRC member Nhlakanipho Ndlovu told GroundUp that students did not understand the court's decision.
"The students were arrested on the same day and all are facing the same charges. It does not make sense that they released some and others are kept in prison."
He said the students "are supposed to be writing their exams" but instead they would be kept in jail.
"We don't understand the court's decision and we are angry. We are going to discuss how we are going to deal with this. The fact is there won't be peace at UKZN campus in Pietermaritzburg. There won't be peace in South Africa as a whole. We are urging our parents and the community as a whole to join and support us."
"Our parents are the ones who are suffering. They will be the ones who will be enjoying their salaries once we win the battle for free education. We are promising the government that the struggle is continuing," said Ndlovu.
The magistrate told the students who were released that they could not be involved in any Fees Must Fall protests, that they must leave the campus and only return in order to attend classes and write exams.
Eight students arrested last Friday appeared in court today for the second time. Their case has been postponed to Monday.
© 2016 GroundUp.

This article is licensed under a Creative Commons Attribution-NoDerivatives 4.0 International License.
You may republish this article, so long as you credit the authors and GroundUp, and do not change the text. Please include a link back to the original article.