School children sent home to use toilets during school hours
Bathrooms stripped bare by thieves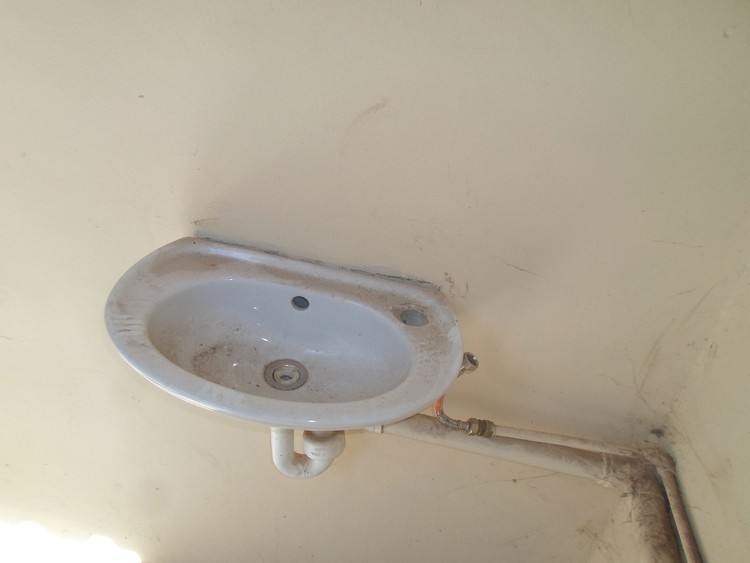 Teachers at a primary school in Colchester in the Eastern Cape are sending children to use toilets at home during school hours because the school's own toilets have been stripped.
Toilets at Colchester Primary School in Nelson Mandela Bay Municipality are unusable. School principal Mervin Fortuin said he had been at the school for 16 years and vandalism had been a problem for as long as he could remember.
"I have spent much time dedicated to improving the quality of education in this community, but I am now feeling tired and despairing.
"It will be the poor children who will suffer, because we cannot repair our infrastructure time and again."
Fortuin said the Department of Education had supplied the school "with all that we wanted" but the problem was theft by "irresponsible community members" who stripped the school toilets of metal parts, the taps, the outside water tap, and electric wiring.
"The recent vandalism occurred late last year … [The toilets] were however fixed with the help of Victoria Park Primary School of Port Elizabeth. It was a philanthropic gesture because we are a poor school. Hardly a month after the repairs, thieves struck again, breaking everything. So we have been operating without the toilets since the last term of 2016 … We have to send kids to their homes to relieve themselves."
Fortuin said having to keep fixing the toilets was a waste of the school's "meagre budget".
"This is one of the oldest primary schools in Eastern Cape because it was founded in 1881, though the present structures were only built 16 years ago."
He said he had tried to get community members to help, but without success. "This is the only primary school in Colchester. The community should protect and value the school."
Fortuin said thieves used children to rob the school. "Adults know that children won't be arrested, so they use them to break into the school premises."
He said the school fence had been broken and there was no money to build a brick wall.
Colchester Primary School has 88 learners who share six classrooms.There are four educators including Fortuin. The school offers grade R to grade 7.
A parent who did not want to give her name said: "We want to help the school but most people here are not employed. There is also a major problem of drug abuse [in the area]."
Spokesperson for the Eastern Cape Department of Education Mali Mtima said schools had a maintenance budget amounting to 20% of the total school budget. "Principals are always encouraged to use this budget, and if they exceed their budget before the new financial year, the department intervenes to help where it is needed."
© 2017 GroundUp.

This article is licensed under a Creative Commons Attribution-NoDerivatives 4.0 International License.
You may republish this article, so long as you credit the authors and GroundUp, and do not change the text. Please include a link back to the original article.