Stink-up at Cape Flats school
"My stomach turns and I feel as if I'm about to vomit"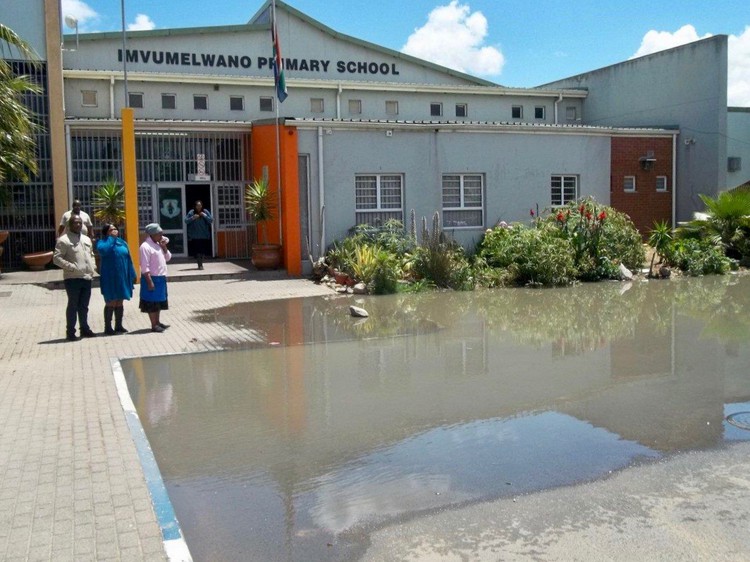 Filthy water mixed with faeces has gushed out of a damaged storm water drain located on Grootboom Street outside Imvumelwano Primary School in Wallacedene.
The stagnant dam of dirty water covered the parking area and threatened to enter the main administration building.
Principal Lungiswa Gura said, "I'm anxious about the wellbeing of our cleaners who sometimes have to deal with the mess." She said, "Some teachers have been asking me to allow them to go home before knock-off time because they battle to cope with the smell."
Faeces and dirty water started to flow from a damaged storm water drain on Monday. Teachers and students have had to endure the stench all week.
Jessica Shelver of the Western Cape Education Department said, "This is an ongoing problem that the school experiences every time that it rains heavily." She said the City of Cape Town was responsible for removing the mess. "The learners use the side gate entrance to the school, and are therefore not affected in terms of entering and leaving the school premises."
The City started cleaning up on Wednesday and finished on Thursday.
Councillor Xanthea Limberg, the City's Mayco Member for Water and Waste Services, said that the problem was caused by dumping materials into the storm water system on the school's grounds and the surrounding area. It was also caused by damage, due to vandals, of the storm water system. "Decomposing leftover food was also found in the storm water system on the school's premises, which also created an odour," she said.
Chairperson of the School Governing Body Norah Tafafeni said flooding keeps on happening and has been going on for three years.
"I want senior officials to come here and see for themselves the conditions in which we work," said Gura.
School health coordinator Vusumzi Yola said, "It is difficult to work here because sometimes my stomach turns and I feel as if I'm about to vomit. The whole admin building stinks."
"Our cars are now exposed to theft and damage because they are parked outside the school premises," he said.Community leader and school cleaner Nyameka Mdaka said, "I no longer feel enthusiastic about coming to work because I hate to breathe the smelly air. I want the City to remove the dirt for the sake of our health as employees and that of the residents living nearby."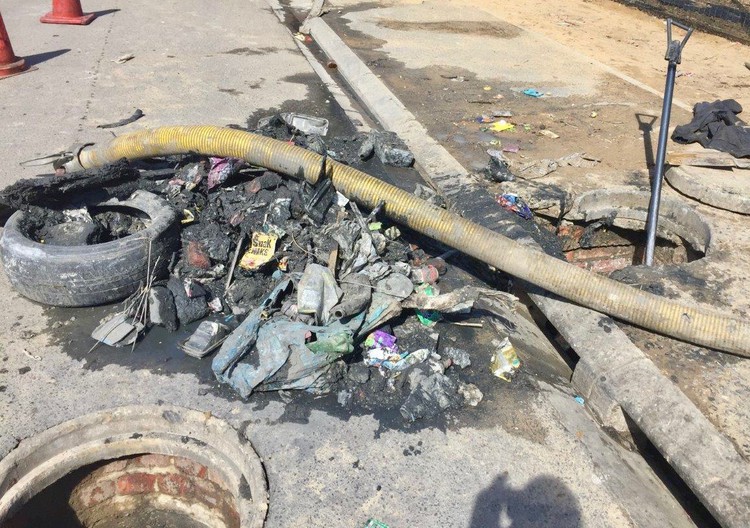 © 2017 GroundUp.

This article is licensed under a Creative Commons Attribution-NoDerivatives 4.0 International License.
You may republish this article, so long as you credit the authors and GroundUp, and do not change the text. Please include a link back to the original article.