SASSA criminal charges against Net1 frozen
Court hearing set for October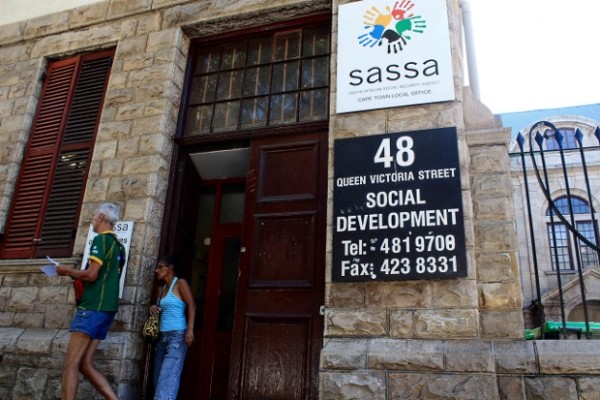 The South African Social Security Agency (SASSA) and Net1, the company which pays social grants through its subsidiary Cash Paymaster Services, reached an agreement in court on Tuesday to freeze the criminal charges SASSA has brought against them.
Thousands of recipients of social grants all over the country have been plagued by deductions for airtime, electricity and loan repayments, including on loans from Net1 subsidiary Moneyline, which they did not authorise.
SASSA brought criminal charges in Pretoria last week against Cash Paymaster Services and Grindrod Bank, which provides the accounts into which the SASSA grants are paid.
SASSA, supported by the Black Sash, which has been running a "Hands off our Grants" campaign, charged that the two companies were not implementing amended regulations under the Social Assistance Act of 2004 which compel them to stop deducting money from social grant beneficiary accounts.
In an order handed down in the Gauteng High Court on Tuesday, Net1 and SASSA agreed that the agency would not pursue its criminal charges against the company and Grindrod Bank until a further court hearing in October.
Net1 had requested an order from the High Court providing certainty on the regulations.
That request will be heard on 17 and 18 October.
Meanwhile, in terms of the order on Tuesday, SASSA and the minister of Social Development agreed not to approach the police or the National Prosecuting Authority about the charges. The order also prevents SASSA or the Minister making further demands on Net1 or Grindrod to stop the processing of debits against SASSA bank accounts until the hearing.
in a statement, the Black Sash said unauthorised, unlawful and immoral deductions "continue unabated" from SASSA branded bank accounts. "Deductions continue to cause untold hardship, trapping grant beneficiaries in a cycle of debt."
© 2016 GroundUp.

This article is licensed under a Creative Commons Attribution-NoDerivatives 4.0 International License.
You may republish this article, so long as you credit the authors and GroundUp, and do not change the text. Please include a link back to the original article.