Runners for Health honoured by University of Stellenbosch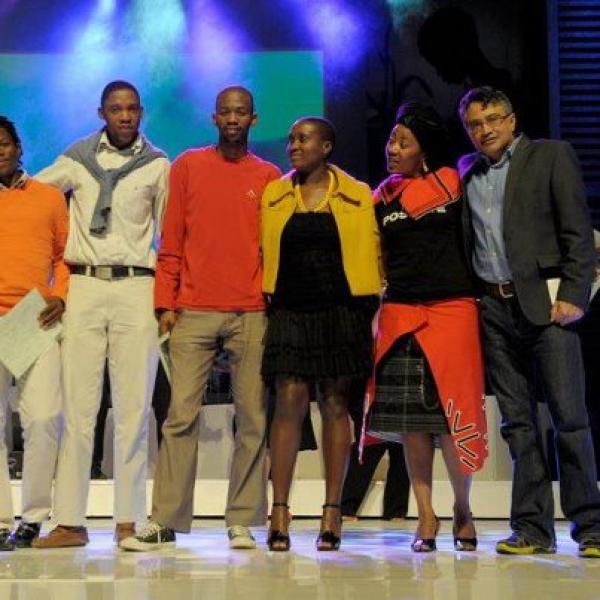 Even if you are HIV positive you can still run the Comrades Marathon. That is the message behind a group of runners that call themselves Runners for Health.
Runners for Health were recently given an award by the University of Stellenbosch during the prestigious annual HIV/AIDS concert. Seven runners from the group, which includes some people who live openly with HIV, were each called up to the stage in front of a packed audience at the Artscape Theatre to receive their awards.
The group was started by the Treatment Action Campaign's General Secretary, Vuyiseka Dubula, who lives openly with HIV. She ran this year's Comrades Marathon along with other members of the group, including Mark Heywood the director of SECTION27.
"The feeling of accepting my award in front of a packed hall of people was out of this world! To think of where I came from to get to where I am now was overwhelming. I used to be fat and shapeless and didn't have much confidence in myself. I wish my family was there to witness and share that moment with me. Hearing all the things Zackie Achmat and Vuyiseka Dubula had to say about me when they were telling the audience of the journey I went through to get to where I am now was so emotional for me I almost cried as I realized how much the Runners for Health have done for me," said Tantaswa Ndlelana, one of the seven, who just recently ran the Comrades Marathon.
Ndlelana also explained how people came up to them after the concert wanting to join the Runners for Health. They were referred to the Runners for Health Facebook page.
"Since it is winter now people tend to indulge and don't do any type of exercise and when the summer season comes they expect to lose weight magically without realizing that it takes a lot of discipline and hard work," Ndlelana explained. The group is currently preparing for the Cape Town Marathon taking place in September. They continue to do their scheduled running sessions that usually takes place on Saturday mornings with a run up the mountain.
The group, which started with just two people, has grown to about twenty active members in Cape Town. Membership is also slowly growing in Johannesburg.
The Runners for Health group can be joined by anyone regardless of their HIV status or age. Their training schedules and contact details can be retrieved via their Facebook page called Runners, Walkers, Cyclist for Health.
Dodgy people are suing us. Please support us by contributing to our legal costs and helping us to publish news that matters.
© 2016 GroundUp.
This article is licensed under a
Creative Commons Attribution-NoDerivatives 4.0 International License
.