Roads out of Gugulethu blocked by protesters
Learners unable to attend schools outside township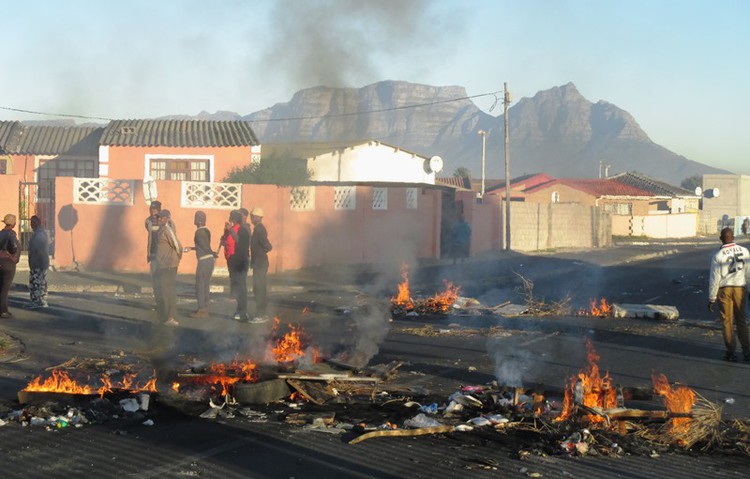 Roads out of Gugulethu were blocked today, as protesters burned barricades. Learners were prevented from leaving to attend schools outside the township.
School transport was unable to leave the township, preventing learners from attending schools in Athlone, the city centre and Mowbray. Children attending crèche outside Gugulethu were also affected.
Residents of Section Four burned rubbish in protest against the development of the Tambo Square Informal Settlement. Fire barricades spread to NY 5, 44, 99, 101 and 102, NY78 and other main roads in and out of the township.
Some sections of the roads were strewn with mounds of rubbish and debris. Vehicles were frequently pelted with stones.
Learners at Vukukhanye Primary School were locked out for the third day in a row.
The protesters claim that residents of the informal settlement do not deserve the upgrade and want the land to be used for a children's park, a communal building for the elderly, a creche and a satellite police station.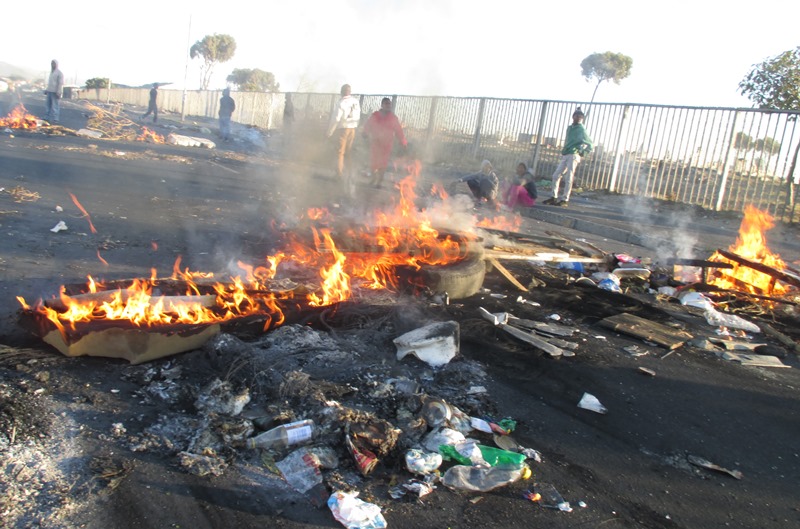 Nomthandazo Mako, 47, appealed to the authorities to speedily attend to the residents' demands to prevent disaster. "This is now becoming uncontrollable and we now fear that thugs might hijack these protests for their own benefit. It is already having bad consequences. It is now the third day that the Vukukhanye pupils have been kept out of school."
Thandile Mazimisa, 13, a Grade 8 learner at Garlandale High School in Athlone stayed away from school after the school bus was prevented from driving into the area. She said she was worried about losing school time when she was preparing for mid-year exams.
Other learners were prevented from attending school at Rhodes, Thandokhulu and Y2K High Schools in Mowbray and the Cape Town city centre.
Nokhaya Gxowa, 43, said the protesters were damaging public property such as roads. "I wish it could just come to an end."
"A mob of protesters we came across last night with my husband was very huge and terrifying to such an extent that we feared driving into our home," said Gxowa. 
© 2017 GroundUp.

This article is licensed under a Creative Commons Attribution-NoDerivatives 4.0 International License.
You may republish this article, so long as you credit the authors and GroundUp, and do not change the text. Please include a link back to the original article.