Retired police officers slam Khayelitsha station management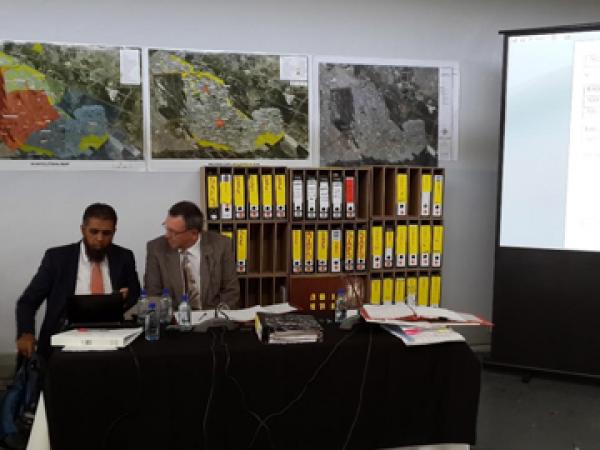 Detectives at Khayelitsha police stations are expected to deal with far too many cases at a time, two retired police officers have told the Khayelitsha commission of inquiry.
No police detective should have to deal with more than 50 cases, but detectives in Khayelitsha are assigned 138 dockets on average, the commission heard yesterday.
Former deputy provincial commissioner, Major General Glenn Schooling, told the commission: "all of the investigators at the three stations are way over the assigned number… they cannot do proper investigative work… they have to take short-cuts".
He said 36 investigators had to deal with roughly 5,000 dockets or 138 dockets per person. "It's just too much to cope with… As long as two or three hundred dockets are being given to detectives, this will never work."
Schooling said Khayelitsha needed experienced detectives who did their job properly and "who take pride in their work".
In a report handed to the Commission, Schooling, who was in the police service for 36 years, and Lieutenant Colonel Martin Leamy, who was in the police for 32 years, were very critical of senior officers' management of Khayelitsha's three police stations, suggesting that disciplinary measures should be taken against Station Commanders, Cluster Commanders and Provincial Commissioners.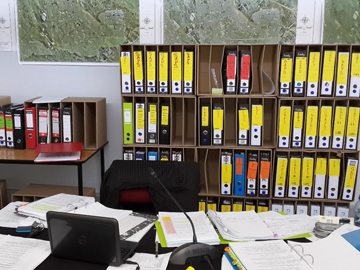 Some of the 50,000 pages of evidence submitted by SAPS.
The Commission heard that in one case a junior officer (a constable) was conducting the duties of the Station Commander, signing Station Hand-Over Certificates and conducting station-wide inspections.
Though he did an exceptional job on both counts, Leamy said, junior officers could not be expected to police some of the hardest areas in the country while their managers handed over their tasks.
The number of deployed officers at the Khayelitsha Site B Police station had dropped by 25% in two years, from 200 members in 2010 to 150 members in 2012. The crime rate for the area remained high while the number of police officers available on the streets had decreased significantly, Schooling said.
"It should never have happened… I am concerned about the staff compliment at Khayelitsha". Based on his experience as Acting Station Commissioner in Nyanga, Leamy said foot patrols should be prioritised in Khayelitsha and managed far better. In Nyanga, he said, four or five police officers and street committee or neighbourhood watch members walked through Nyanga in a group, drawing on the local knowledge of the residents to police effectively and safely.
Schooling said the management problems at the Khayelitsha police stations were systemic, based on poor training and poor attitudes. Extensive re-training was required, he said.
"Brave decisions need to be made".
The necessary amount of detectives should be allocated to Khayelitsha, Harare and Lingelethu West, he said.
Asked by Advocate Peter Hathorn of the Legal Resource Centre how to remedy the situation, Schooling responded: "The remedy is not within the organisation. If you stand within the organisation, you look at things differently, and you react differently to those who stand outside of the organisation. When I was a station commander I did not want public interference in my police station. Now that I am outside, I listen to the community and I hear their complaints. I don't know how we are going to change the attitude, but we need to".
He said as an ex-police officer it was not easy for him to say this.
In their report handed to the Commission, Schooling and Leamy conclude:
The basic command and control elements of first and second level inspections at Harare SAPS are also not functioning effectively; this represents a sweeping pattern, between all three Khayelitsha SAPS stations, of ineffective supervision by the responsible commanders. Cumulatively this represents a dysfunctional overall picture of the greater Khayelitsha area …
SAPS officers will start their testimony later this week.
Dodgy people are suing us. Please support us by contributing to our legal costs and helping us to publish news that matters.
© 2016 GroundUp.
This article is licensed under a
Creative Commons Attribution-NoDerivatives 4.0 International License
.