Residents welcome Siqalo clean-up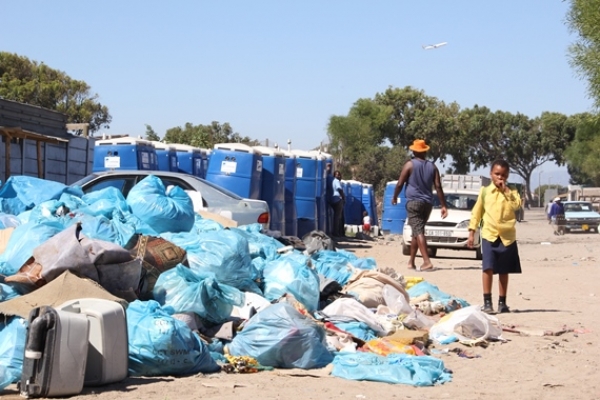 Siqalo residents have welcomed the City of Cape Town's quick action to remove rubbish dumps that have spiraled out of control in recent weeks.
The lack of solid waste removal was the source of violent protests last week by Siqalo residents, which saw Vanguard Drive (linking Mitchells Plain to the N2) closed to traffic for a number of days in early February. Siqalo's residents committee met Mayor Patricia de Lille last week to discuss the failure of contractor Chippa to clean the area.
A dispute over Chippa's employment of local residents and unpaid wages emerged to be at the heart of the failure of the waste removal service. Community leader Mandisi Ngcwangu has argued for Chippa's year-long contracts with staff, recruited from Siqalo, be transformed into a three monthly rotation system. This was the fairest way to ensure that different families benefit from the employment opportunity, he said.
Spokeswoman for the mayor, Zara Nicholson, says that the community's demand in this regard has been met. But, it is a "major compromise":
"[The current staff will still be paid] for the month of March in order to honour their contracts with them. Chippa will therefore be incurring substantial additional costs. The current workers will not be working in March; this will be their notice period," she said, adding that the community leader's refusal to let the current employees continue to work has meant that the City had to divert illegal dumping clearing teams to Siqalo on Monday.
© 2016 GroundUp.
This article is licensed under a
Creative Commons Attribution-NoDerivatives 4.0 International License
.