Report proposes way forward on transformation for UCT law faculty
"Honest process of introspection" needed, says Professor Hugh Corder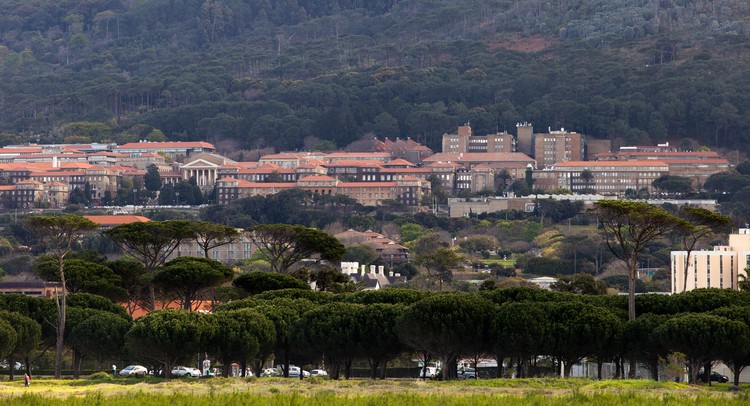 A panel appointed to investigate problems in the University of Cape Town's (UCT) law faculty has urged the faculty to develop a clear transformation strategy.
The panel, consisting of deputy vice-chancellor Lis Lange and Dr Margaret Orr, was set up by the UCT executive to examine the "crisis" in the faculty between March and May this year, after the resignation of the Dean, Professor Penelope Andrews, in April.
The panel spent seven days interviewing staff and students and examined emails, documentation and reports.
The panellists found that Andrews had come to the faculty in the midst of student protest and had "stepped into a faculty in dire need of assertive and visionary political, intellectual and emotional leadership". Her strong leadership and "unequivocal drive for transformation had been welcomed across the faculty," the panellists said.
The panelists said the issues in the faculty were significantly impacted by student protests in the 2015-2017 period. A staff member GroundUp spoke to agreed that student protests had worsened morale, adding that the protests had affected morale across the whole university.
The panel found that "many people, students included, experienced different forms of anxiety and trauma during this period, which the University, by and large, failed to manage and resolve".
The panelists said student protests "spotlighted many areas in the institutional culture and core functions, especially in teaching and learning which required change". The panel said "identifying what needed to change, how and in what direction was a difficult exercise that required intellectual and emotional openness."
However, they said, "it is our impression that the faculty still has considerable work to do to respond systematically to UCT's strategic goal of inclusivity and transformation both of institutional culture and of teaching and learning".
Among other things, they found:
"The demographic of the faculty is profoundly white and the culture tends to be male dominated".

The faculty is one of those with the lowest number of senior black staff. Andrews was the first black South African to be appointed dean of the UCT law faculty.

Staff reported that the faculty had difficulty retaining black staff, some of whom spoke of being labelled "affirmative action candidates" and feeling humiliated and isolated, or "paraded around" but not taken seriously.

Some black people were seen as "the wrong kind of black" because of their political ideology or personal beliefs.
The panelists said they were concerned about "the perceived existence in the faculty of unexamined white privilege" and about the perception that white staff were given preference when eligible black candidates were available. There was some evidence of this, the panelists said.
They said it was inevitable that Andrews would encounter some resistance to her plans. But, they added, "it is disappointing that in the past two years the faculty has not developed a framework or a systematic strategy to deal with transformation". The existing strategy had not been presented to the UCT executive and did not have the approval of staff. Though opportunities had been provided for junior staff and there had been attempts at opening up discussion of the curriculum, no transformation plan had been developed.
"Thus, despite assertions by those on Professor Andrews' team about the boldness of transformation initiatives, it is our impression that the faculty still has considerable work to do to respond systematically to UCT's strategic goal of inclusivity and transformation both of institutional culture and of teaching and learning".
Another faculty member GroundUp spoke to agreed that the dean had made serious attempts to transform but "not all of her initiatives had the necessary follow through."
One faculty member said that Andrews had not received support from her colleagues, particularly on how to manage the administrative staff. He said Andrews was perceived as authoritarian by the administrative staff but that had she received more support, this could have been avoided. "She was set up to fail," the person said.
The report also said the "faculty does not seem to have a systemic way of mentoring young people" and recommended it "develop a framework or policy that defines mentoring for junior staff and postgraduate students."
But some staff said the assessment had failed to acknowledge mentorship and academic development programmes for black academics which already existed.
Corder said low numbers of black academic staff were a concern. Faculty initiatives, such as academic mentorship programmes, have existed for a number of years to develop young black academics. Advocate Ncumisa Mayosi (sister of the late Bongani Mayosi) as well as other current and former academic staff have participated in these programmes.
"For many young black academics with financial obligations to extended family for instance, financial considerations can push many talented young black people out of academic life," Corder said.
He said the vast majority of staff supported transformation initiatives. Most faculty members also supported "open and robust engagements to decolonise aspects of the LLB curriculum", he said.
The panelists also looked at issues besides transformation, including leadership and governance, rules and procedures, communication, and the LLB. They concluded that the "crisis experienced in the faculty between March and May 2018 developed over a long period of time" and "did not stem from the actions of only one person or any given group of individuals on their own."
The report also noted "the oppressive feeling of a crisis seems to have subsided" and commended staff for engaging in a process of "critical self-reflection" which is a "powerful reason to be confident in the future of the faculty.
Among other things, the panelists recommended that the faculty
Develop a consensual strategy on transformation

Get help from the UCT Transformation committee

Improve the relationship between academic and other staff

Improve communication

Create greater transparency in terms of membership and functioning of committees

Start "a wide conversation" about teaching and standards in the LLB programme.

Set up a process that allows for the discussion of white privilege
They also recommended that UCT clarify and review the roles of dean and deputy dean and the processes of accountability of deans.
Honorary Professor Judge Dennis Davis said, "The faculty needs to have a civilised and open discussion to critically self-reflect on the direction of the faculty and what a law school should look like in South Africa in 2018."
Professor Corder agreed. "What is needed is an honest process of introspection and a proper engagement with the recommendations made by the report and the faculty's institutional culture. It is necessary to re-establish accepted modes of good governance which are accountable, open and responsive."
GroundUp has been informed that some staff members are not satisfied with the report and intend to respond to it.
CORRECTION: A quote misattributed to Professor Corder was removed from the article after publication.
Dodgy people are suing us. Please support us by contributing to our legal costs and helping us to publish news that matters.