Prudence Mabele was a radical who led the struggle for openness about HIV
Her eyes would laugh with anger at Thabo Mbeki and Manto Tshabalala-Msimang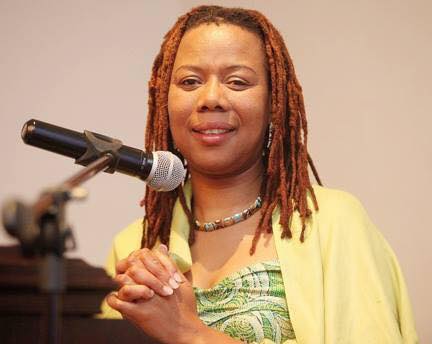 Prudence Mabele was one of the earliest radical faces of the movement of people living with HIV. She became this face in the National Assocation of People Living with HIV.
The face is the first part of a human being that we want to see when we meet them. It is in the face — the eyes — that we always remember and treasure a good human being. Prudence's eyes always lit up her face because they smiled. 
Even in deep pain and anguish, her eyes wanted to laugh, to make fun of difficult situations. 
Prudence was radical because she was a black woman: the first to come out in national newspapers as living with HIV, and unafraid of people knowing that she loved women. She was followed by Mercy Makhalemele, the first black heterosexual woman and mother to live openly with HIV. Prudence was radical in her own right and brought a vivaciousness to radicalism in the Treatment Action Campaign (TAC). 
We could count on Prudence to attend every march or picket where she lived, or to travel to and immediately become one of the radical faces of a distant protest. Her eyes would laugh with anger at Thabo Mbeki, Manto Tshabalala-Msimang and their gangsters such as Essop Pahad, Alec Erwin and Matthias Rath. 
Prudence lit up our country with her presence on the HIV television series Siyanqoba Beat It! as one of its presenters. She was capable, funny and exceptionally naughty.
Prudence was not only concerned with justice through organisations but also through her leadership of the Positive Women's Network. She provided comfort to dying women, strength to the living and love to all of them.
I have two abiding memories of Prudence. 
One was during the civil disobedience campaign of the TAC. In meetings with Jacob Zuma to negotiate the national HIV treatment and prevention plan (in exchange for ending civil disobedience) she refused to let him treat her as a little girl. 
The second memory is that Prudence was a rock in Fezeka Khuzwayo's battle against Zuma's sexual violence. She stood her ground against the evil represented by the ANC's Women's and Youth Leagues. Never did Prudence compromise with the violence of patriarchy because she was a victorious survivor of its subjection. 
She was surrounded by gay men: Shaun Mellors, Peter Busse, Brett Anderson and many others come to mind. Prudence enjoyed the openness of sexual banter and gossip in which we gay men are expert. 
As an atheist I believe there is nothing after death but this is not quite true. There is the memory: the love, the pain, the anger and the good work decent human beings leave behind. Prudence Mabele was a radical face of human beings who left behind a treasure of decency. 
Over the last few years, I rarely saw Prudence because I have not done HIV work. Our comrades were worried because she regularly joked that she interrupted her antiretroviral treatment. "Treatment holidays" are dangerous and most probably were the cause of her premature death. 
Prudence was a complex human being who suffered personally when faced with the destructive forces in society and the movement. Perhaps, we all failed her through absence. All we have in struggle are each other and personal solidarity. We must learn from this.
I am sad that I am not there to say goodbye to you Prudence, but all of us bear burdens and mine is one that tries to avoid sadness. Our time is one of sadness and anger but your radical face and example will help us overcome these dangerous times. 
You are missed.
© 2017 GroundUp.

This article is licensed under a Creative Commons Attribution-NoDerivatives 4.0 International License.
You may republish this article, so long as you credit the authors and GroundUp, and do not change the text. Please include a link back to the original article.