Protecting the precious Philippi aquifer
If we stop producing, there'll be empty shelves in the shops, say vegetable farmers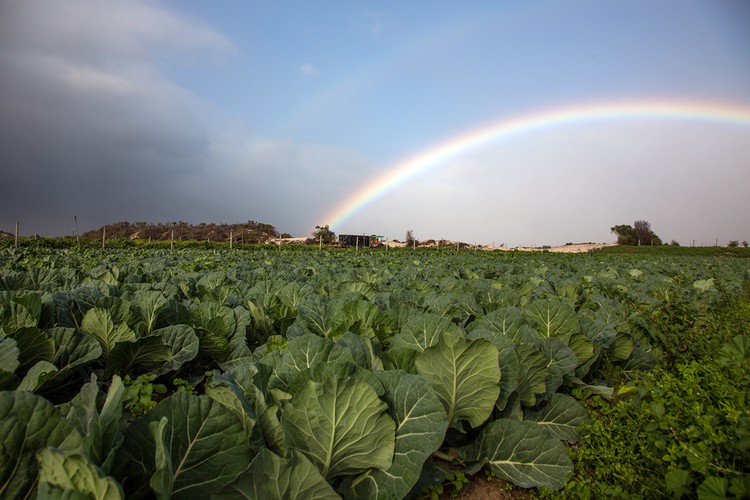 Visiting Johan Terblanche's Farm in the Philippi Horticultural Area (PHA) is like landing in a huge vegetable basket. There's food everywhere. At 7am it's just beginning to get light, but a parking place is already hard to find. Trucks loaded with farm workers are on their way back to the nearby informal settlements where the workers live, while vendors, shop owners and retailers are getting their supply from the farm market.
There are huge bags of carrots, pallets of cabbages, potatoes and broccoli, and big containers full of beetroot and spinach. There are herbs, leeks, lettuces and celery wherever you look. People are collecting, buying, loading and unloading vegetables. Terblanche is holding a phone to his ear and waving instructions with his free hand.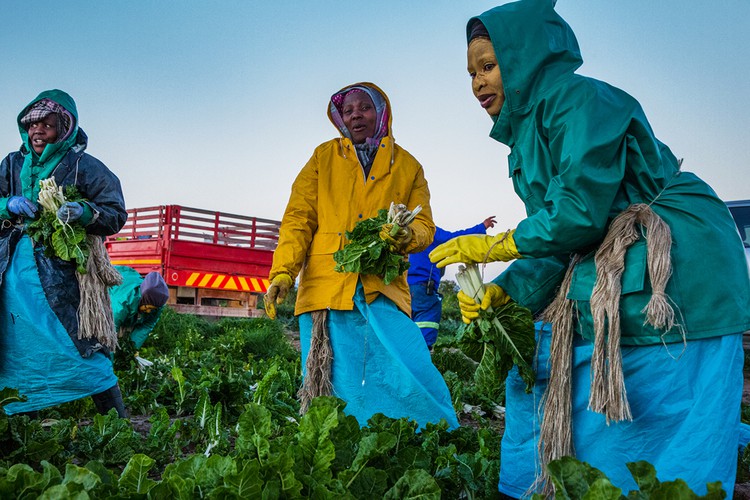 "My passion is farming," says Terblanche. "And this is where I want to farm. My father farmed here before me". He has been farming here since 1991 with his son Stiaan. They farm more than 300 hectares, producing tons of vegetables, most of which he sells to informal traders and small shops, the rest to local supermarkets including Food Lovers, Pick 'n Pay and Shoprite.
Terblanche says some days he has 35 tonnes of carrots of which about seven are sold to informal settlements at very affordable prices.
He employs 400 workers and they get vegetables to take home. "Every day and especially on Mondays people come here looking for work. I try to help. They all have families," he says.
The prices of electricity, seeds and equipment are always rising and making business very difficult, "but what is really killing me is the crime!" Terblanche says.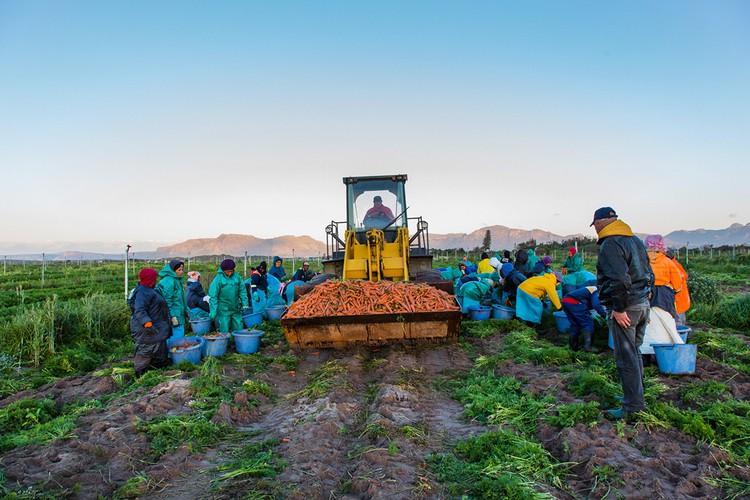 In just one week, criminals cut his fences eight times to steal vegetables. "Why don't they ask me simply for food? No farmer will not give to someone who is hungry. The vegetables they steal are worth R200 but the fences cost me a few thousand," he says.
Terblanche says he could live with such petty crime, but it's the stealing of his pumps, irrigation systems, electricity and equipment that could drive him to bankruptcy.
Two nights before he talked to GroundUp, criminals broke into his office. "Unfortunately the police can't do anything; and they don't. They are busy in Hanover Park or not interested. It takes up to a day before they even arrive here. And although one can see the faces clearly on camera, the thieves never get caught."
Crime costs him dearly. "I haven't had a salary in the last 12 years. I am living off my savings," he says.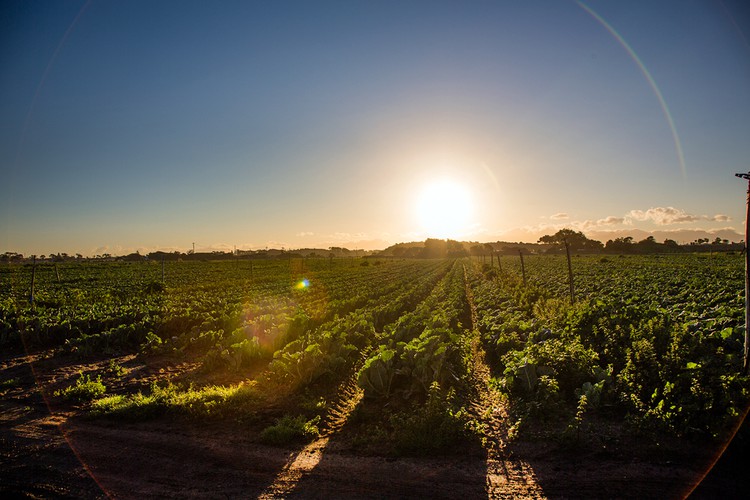 Eighty charities get free vegetables from the Terblanche farm. Donations are made to schools, kitchens and churches for free. "The government should protect this land and the people working on it. Instead everything is done to destroy this area," he says.
The huge aquifer under the PHA supplies the farmers with water to grow the vegetables. "To grow vegetables I need a lot of water. Thanks to the aquifer this is possible even in a drought … One could build houses here and pave the aquifer over. The houses could have beautiful kitchens with marble surfaces. But the cupboards would be empty; and no water would come out of the taps. It would make a few people very rich!" Terblanche says.
The PHA is known as Cape Town's Food Basket. Although it is extremely hard to determine what proportion the PHA contributes to all the vegetables consumed in Cape Town it is certainly substantial and it is a vital supply for many. The workers it employs is in the thousands.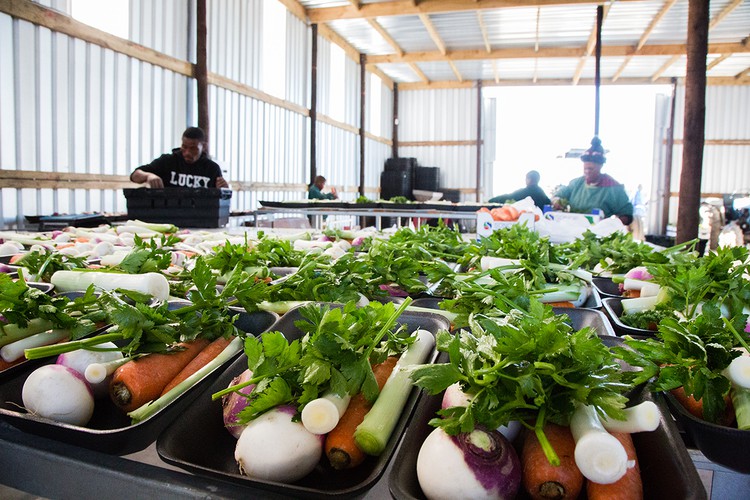 The aquifer also supplies water not only to the farmland but also to the surrounding wetlands: Princess Vlei, and the False Bay Nature Reserve, including Zeekoevlei and Rondevlei.
Phillip Hörstmann
Phillip Hörstmann's small farm lies directly on the PHA border in an area still zoned for agricultural use. He grows cabbage, lettuce, herbs, carrots, potatoes and leeks on 20 hectares. A smell of coriander hangs over his fields. He says it keeps pests away and it reduces his need for pesticides.
"My father started this farm in 1965," he says. Hörstmann employs 25 people regularly, and in summer up to 35. His products are sold at local markets. "I have very few fixed contracts with corporates," he says.
His produce is packed for sale at the farm of his neighbour. Small farmers normally can't afford packaging machines, but in Philippi, bigger farms take produce from smaller farmers, package it and help with distribution. Because all the farmers are in one relatively small area, transport costs are avoided and savings passed on.
"If we stop producing here, there will be empty shelves in the shops," he says.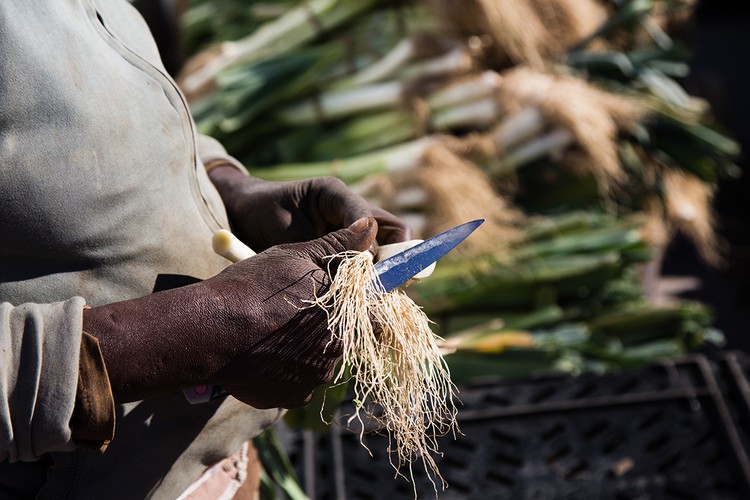 Nabeel Brinkhuis
On his 20 hectare farm Nabeel Brinkhuis produces mainly coriander, radish, leek, carrots, turnip, celery, herbs, cabbage, salad and other seasonal vegetables. With ten employees he does the whole production line from preparing the field, to growing, harvesting, cleaning, packing and selling.
Brinkhuis spends his mornings driving from one field to the other and collecting fresh products to sell to waiting buyers. "The suppliers and also small vendors I sell to can come by for just three boxes of vegetables. With the short driving distance it takes them a maximum ten minutes to get here, and they have hardly any transport costs," he says. "And the small guys make a living with three boxes of coriander. Without my farm, the suppliers and vendors buying from me will most likely not survive".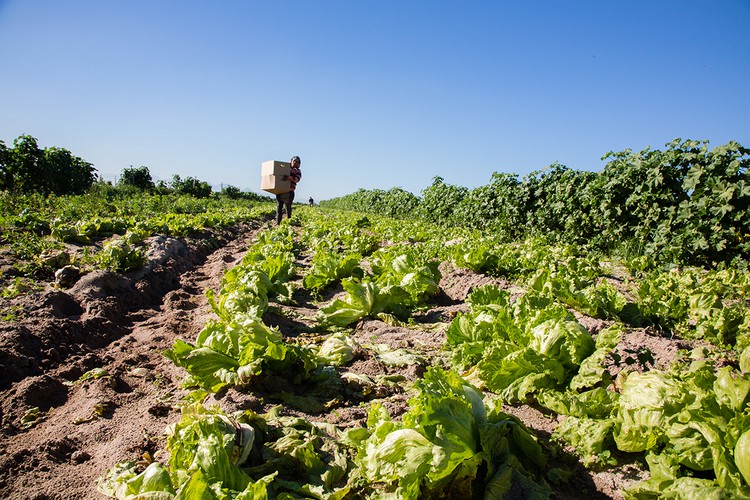 Brinkhuis also produces herbs and vegetables for Shoprite and other bigger companies, who get their supplies harvested, washed, cut, packed and labelled on the same day. The cut-offs from the vegetables are carefully collected and stored for soup kitchens, who come and collect once a week.
"The rezoning of the PHA doesn't only threaten me, my family and employees," says Brinkhuis, "but a chain of people, right up to the families who get my products from different sources for an affordable price."
"Without the aquifer I can't farm. Municipal water rates are so high it's absolutely impossible to grow anything." Brinkhuis has three dams on his farm, all fed by the aquifer. When his irrigation systems are running, he uses about 15,000 litres per hour.
"In the hot months I grow grass for animal feed that hardly needs any water. I can supply cheap and healthy food for the farmers with cattle. They will also lose if my farm shuts down."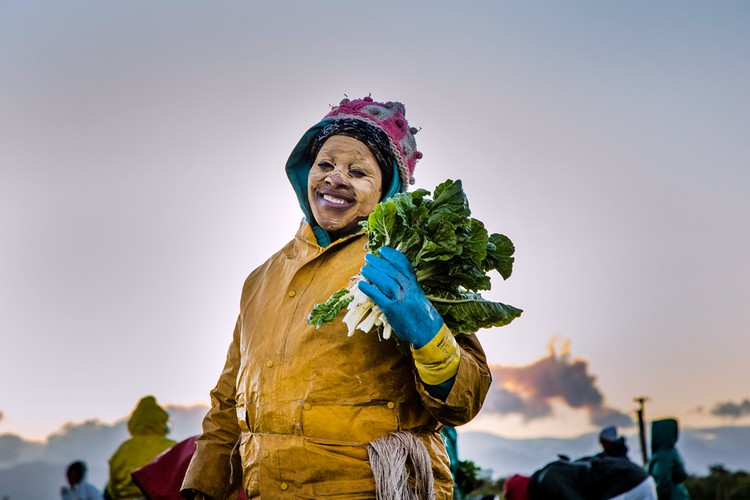 © 2017 GroundUp.

This article is licensed under a Creative Commons Attribution-NoDerivatives 4.0 International License.
You may republish this article, so long as you credit the authors and GroundUp, and do not change the text. Please include a link back to the original article.