Philippi's vegetables feed the hungry
Lavender Hill soup kitchens and businesses depend on cheap supplies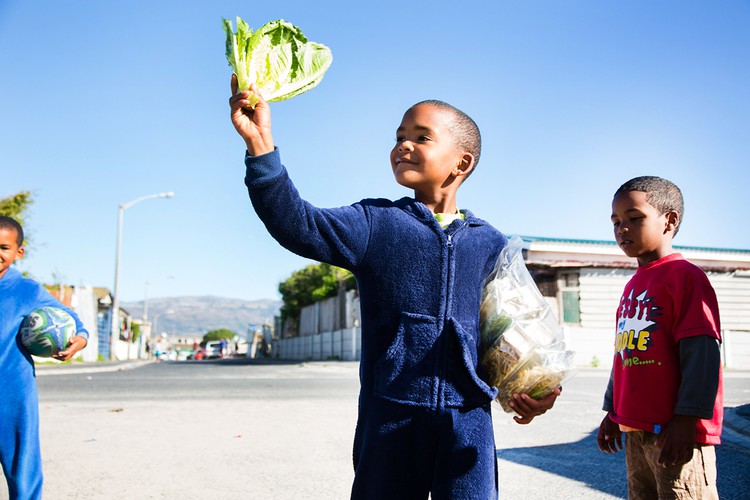 Many people living near the farms of the Philippi Horticultural Area depend on them for cheap or free vegetables.
It is Saturday morning on St Thomas Street in Lavender Hill. Two barefoot children are fighting on the road while a man, apparently drunk, sways past. Then out of an open garage, Ralph Bouwers appears. He says a few gentle words to the brawling boys and gives them a hug. He tells them that soup is being prepared and that they will get food soon.
Bouwers started the Guardians of the National Treasure to provide food, love and care for children and elderly people living in Lavender Hill. With Janet Gie, the manager, he makes soup twice a week for several hundred children and a growing number of elderly people.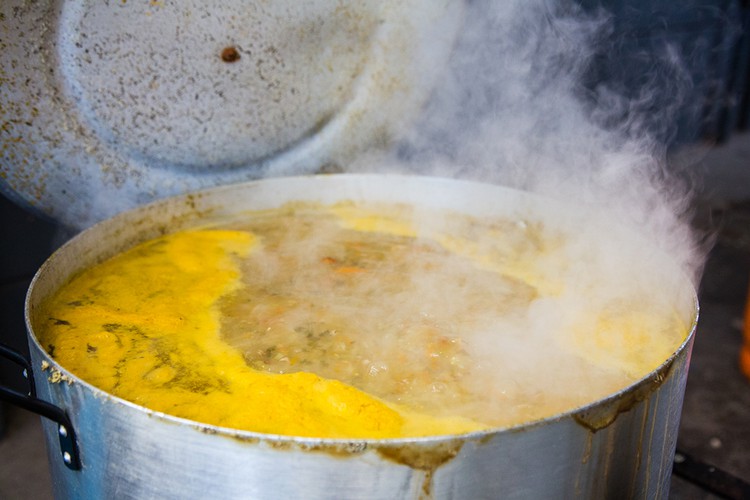 While Bouwers checks the simmering contents of the soup pot in the garage, Gie starts cutting the vegetables for the next soup. "We don't have enough money for more gas [burners], so we have to cook the soups one after the other," says Ralph.
Fortunately, Nabeel Brinkhuis, a farmer in the nearby Philippi Horticultural Area (PHA), provides their kitchen with vegetables every week. On Fridays, Bouwers drives out to the farm and collects the cut-offs and fresh vegetables Nabeel gives him.
"We would not know how to feed all these people without Nabeel's help," says Bouwers.
"My work is all over Lavender Hill. I grew up in this community and I want it to change, to become a good place for young and old," he says. He delivers soup to some of the homes in the area where elderly people and people with disability live.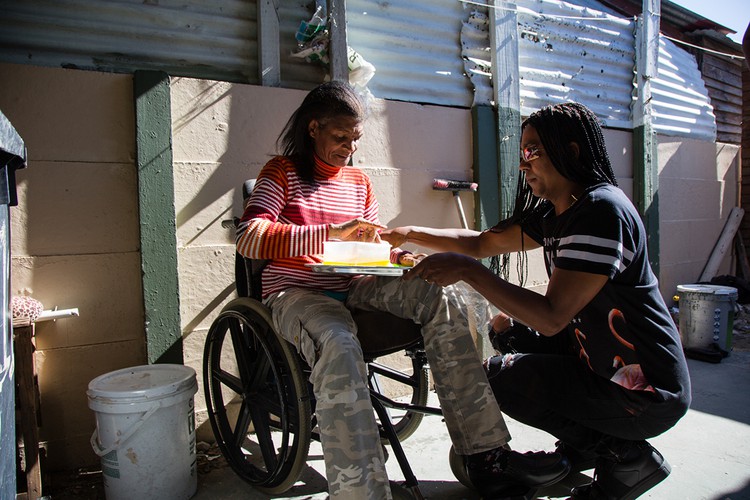 "My aim is to feed children and old people every single day of the week. I can't do that without free vegetables," says Bouwer. "Giving them meals in a safe and loving environment restores dignity and gives them a little bit of peace."
He believes hunger fuels anger and substance abuse. "Can you imagine being a teenager [here]? You're cold, hungry and lonely, and then someone offers you a [drug] pipe with the promise you will feel better? And you do [feel better] – for a little while. And in no time, you are hooked and prepared to do anything for those who give you a feeling of belonging somewhere and for the little piece of 'freedom' you get through [taking] a drug."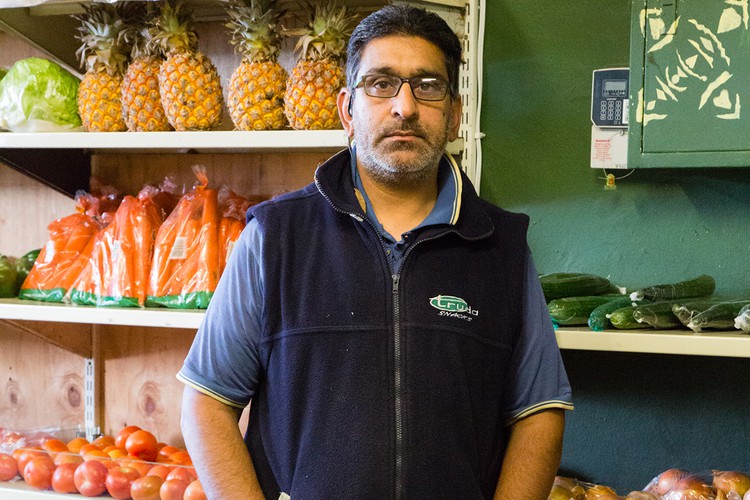 The Vegi Boy
Households in Grassy Park and Zeekoevlei have relied for over a decade on Gulam Razack, the owner of Vegi Boy, a small shop on 5th Avenue. Every weekday morning at 6am, Razack goes to the Philippi market, comparing, sorting and buying fresh produce directly from the farmers of the PHA.
"It's easy for me to keep my prices low as long as I can get my products directly from Philippi, avoiding extra labour, distribution and transport costs," he says.
He picks up a cabbage. "This might cost me R10 per kilogram in Philippi, depending on the time of the year … In Stellenbosch the same quality cabbage will cost me R15, making it 50% more expensive. But the transport and labour time to get those vegetables from Stellenbosch would make the cabbage about three times as expensive as it is now."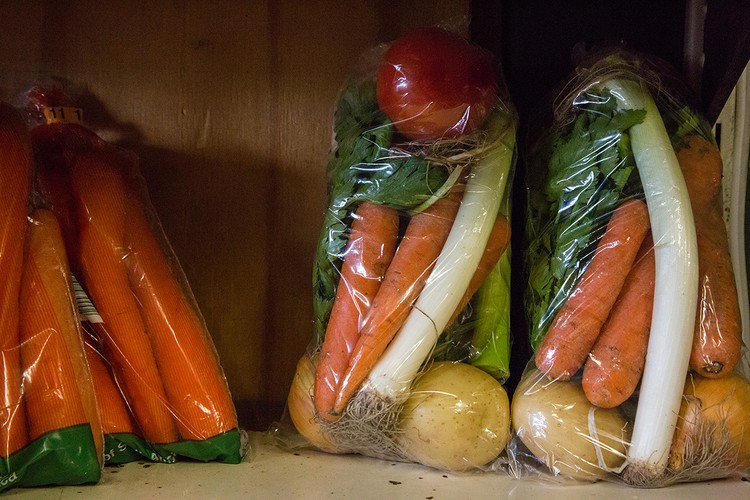 'Business is about family not money' is his philosophy. From the moment he opens at 9am till he closes at 5pm his shop is seldom empty.
"We are here to help the man on the street. Big companies like Pick 'n Pay, Food Lovers Market, they can't afford to be flexible. They must stick to their prices," he says. But at Vegi Boy, if someone is short on the amount owed, he will give them a discount.
Some local soup kitchens also rely on him for free vegetables.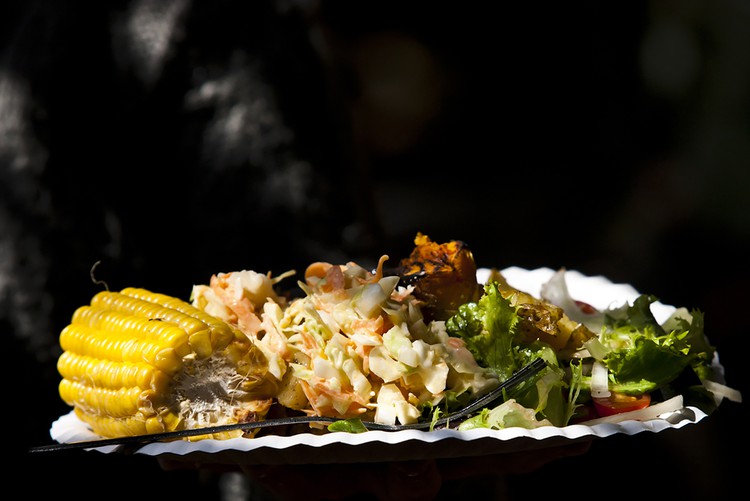 Other small shops phone Razack and place orders with him. Local street vendors also earn their living selling vegetables from the PHA for a small mark-up. If everything wasn't this local, prices would probably rise if vegetables were brought in from Paarl, Stellenbosch and Ceres.
If the PHA is developed for property, Razack says "the ordinary people on the street will lose the most".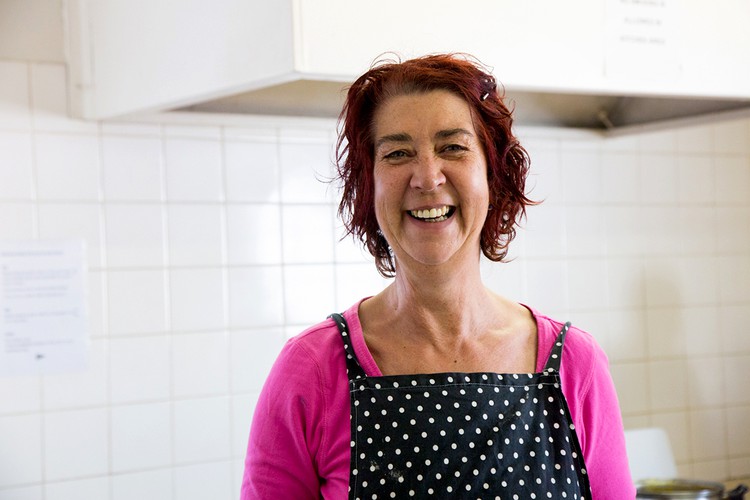 Rochelle's Kitchen
Rochelle Pascucci has loved preparing food since she was a child helping her grandmother. She worked as a waitress, managed restaurants and worked in many kitchens, sometimes with renowned South African chefs. Now she has her own catering business and supper club.
On weekends she can be found at the Zeekoevlei Yacht Club where she provides breakfast and lunch for the sailors and visitors to the club.
"It is difficult making healthy and good-tasting food for little money. No one can afford the rising food prices. I buy a lot of the vegetables from street vendors. The quality is very good, the prices affordable, and I know they come from around the corner in Philippi," she says.
She says that without the PHA her business would probably have to close.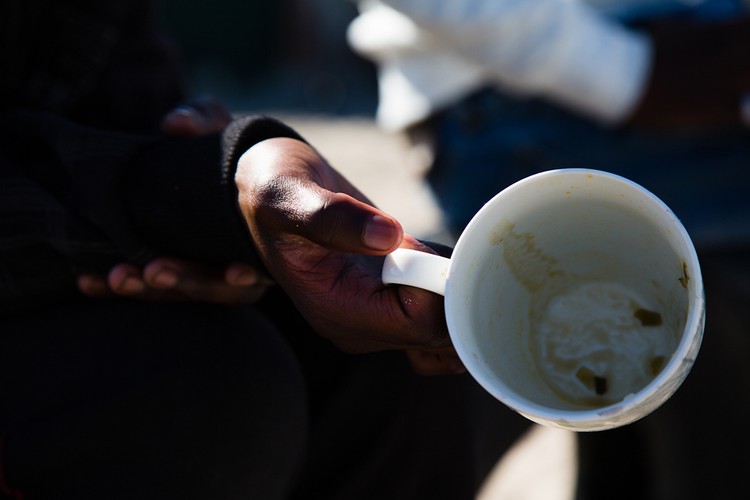 © 2017 GroundUp.

This article is licensed under a Creative Commons Attribution-NoDerivatives 4.0 International License.
You may republish this article, so long as you credit the authors and GroundUp, and do not change the text. Please include a link back to the original article.