Police silent on crime reporting system problems
"This is just a classic case of laziness from the police. There is always a solution."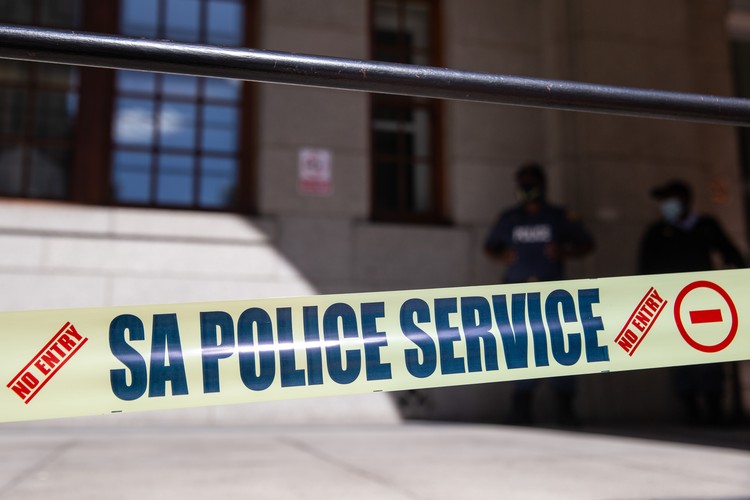 A man reported a theft to Sea Point police station. It took a week for him to receive a case number and for a detective to be assigned to the case.
This was apparently due to a glitch with the police crime reporting system.
Even if the system is down, this should not delay the investigation of a crime, a police officer informed us.
The police have not officially responded to our questions.
The South African Police Service (SAPS) national crime reporting computer system has been experiencing glitches. It was reportedly offline the whole weekend and has been on and off since.
When reporting a crime, SAPS uses two systems – the Integrated Case Docket Management System (ICDMS) and the older Crime Administration System (CAS).
The ICDMS, which is set to ultimately replace CAS, generates eDockets which are predominantly used by detectives. According to the government news website: "eDocket allows for an integrated method of monitoring police documents, dockets and the storage thereof. This will ultimately reduce the chances of dockets going missing or being tampered with".
Last Thursday, a source, who preferred to stay anonymous so as to not jeopardise his case, went to the Sea Point police station to report a case of theft and it took a week – until Thursday morning – for him to receive a case number and for a detective to be assigned to his case.
When enquiring at the police station about the cause of his wait he said he was told that the "national police computer system is offline and I must be patient".
A police officer confirmed to GroundUp that there was a system issue, and the system was on and off, but there was no reason that it should affect the work of the police.
"System glitches happen, but they never last as long as seven days. There could be a number of reasons for the system to go offline, like an electrical fault or just a fault in the system. But this doesn't mean that when a complainant comes to the police station to report a crime, they should be sent away, or they should receive minimal help."
"If the system is offline, information and details can still be captured manually. Every police station has a crime register. This is where you write down all the necessary information from a complainant for a docket to be opened. Once the docket is opened, it can be taken to the nearest police station by an officer and the information captured on the system."
"This is just a classic case of laziness from the police. There is always a solution to every problem," said the officer.
We asked an officer at the Rondebosch police station whether their computer system was offline. The officers on duty said, "I don't know. We haven't used it today."
GroundUp asked the provincial SAPS for comment on Wednesday and was referred to Brigadier Mathe from national SAPS. After not answering calls and replying instead to a WhatsApp text, Mathe asked GroundUp to send the queries on WhatsApp. No response came.
On Thursday morning, after GroundUp contacted Mathe again, the response, which came at around 8am, was: "I haven't received a response let me check and send a reminder." Calls thereafter to Mathe were neither answered nor returned.
© 2023 GroundUp. This article is licensed under a Creative Commons Attribution-NoDerivatives 4.0 International License.
You may republish this article, so long as you credit the authors and GroundUp, and do not change the text. Please include a link back to the original article.
We put an invisible pixel in the article so that we can count traffic to republishers. All analytics tools are solely on our servers. We do not give our logs to any third party. Logs are deleted after two weeks. We do not use any IP address identifying information except to count regional traffic. We are solely interested in counting hits, not tracking users. If you republish, please do not delete the invisible pixel.