PE street cleaners protest, demand backpay
They claim they weren't paid for August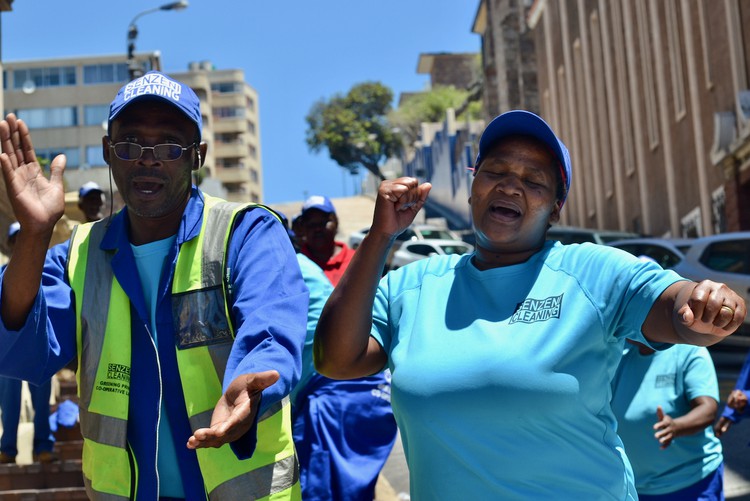 About 40 street cleaners protested outside Noninzi Luzipho building in the city center of Port Elizabeth on Friday afternoon.
The cleaners from Senzeni Cleaning Co-operative were demanding "backpay" for August, when they started collecting rubbish from thousands of RDP houses in Nkandla, Hillside, Marikana and 10th Avenue areas of Joe Slovo township.
The protesters blew whistles, sang Sizolala la (We will sleep here) and Noma besidubula, siyaya (Even if they shoot us, we will march forward).
By 2pm the protest was over.
Mlungisi Ntweni said, "We started cleaning people's yards and picking up black bags as 36 cooperative members, using our own hired truck.
"Cleaning also included the picking up of dead animals, used condoms … in filthy areas."
He said that as they worked, municipal public health officials followed them to check their work. They were then brought in to service.
"But we didn't get paid for that first month," he said.
Bulelwa Sophangiso said, "When we were to get paid on the second month, they said we would be paid for 1,000 units, while we were working in 4,000 households [in August]. We have now decided to embark on a go-slow."
Mayco member for Public Health Yolisa Pali confirmed she did meet a delegation of the cleaners.