Patients without toilets at Tygerberg Hospital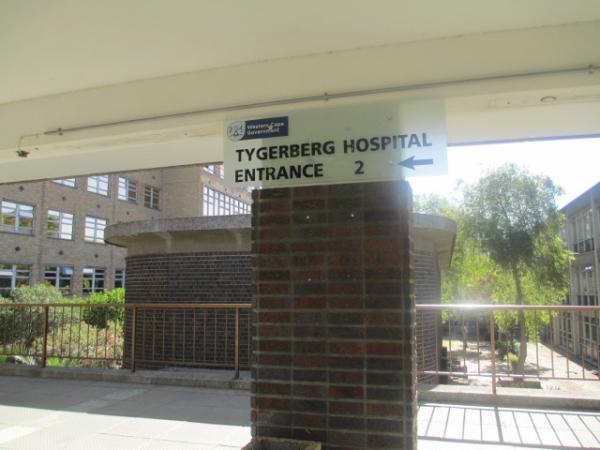 Patients and visitors to one of the Western Cape's biggest referral hospitals, Tygerberg, were recently stranded as most of the toilets especially on the Ground floor and 6th floor were not working and locked. It was extremely difficult to find a toilet to relieve yourself.
The hospital officials attributed the problem to vandalism by thieves and improper use of toilets by the patients and visitors they serve. The hospital management said they had to repair 63 toilets this year so far due to vandalism. This includes stolen flush mechanisms and toilet seats. Tygerberg Hospital is huge and has more than 1,300 beds and 920 toilets.
I was affected by the problem twice when I took my child to the hospital on two visits a week apart. When my child wanted to relieve herself, she went up and down looking for a toilet but most of them were not working and locked. To make it worse there were no signs to show that they were not functioning. The children's ward staff refused to allow my five-year-old to use the toilets. I then went to the reception for help where I was told to take my child to another toilet on the sixth floor. There the queue was too long and it was difficult for a five year old to hang on. The problem affected a lot of people who struggled and complained while standing in the queue to relieve themselves.
A disgruntled man who brought his sick child to the hospital struggled to find a toilet for his child to use. "This is challenging since it is taking long to be served. I have been here since 7am and the way I know this hospital's service I will be helped very late and with no proper toilets. It is stressing," he said.
In an emailed response Laticia Pienaar, Principal Communications Officer of Tygerberg Hospital, said they have been aware of the situation and all the toilets are functioning now. She said that notices are placed at faulty toilets but even these are removed by some of their clients. She wrote, "Isolated incidents of vandalism have been reported and members of the security component caught two persons responsible for theft and these cases are currently pending in the courts." She said that it normally takes 24 to 72 hours to fix broken toilets, but recently it has taken long to fix the problem because the hospital has started a project to install vandal-proof toilets. A pilot project was completed in September 2012. R2 million has been set aside over two financial years to implement the new toilets. "Unfortunately, even our new vandal-proof toilets on the ground floor were vandalized in October or November and had to be repaired," she said.
Dodgy people are suing us. Please support us by contributing to our legal costs and helping us to publish news that matters.
© 2016 GroundUp.
This article is licensed under a
Creative Commons Attribution-NoDerivatives 4.0 International License
.