Residents of Khayelitsha stand behind Commission of Inquiry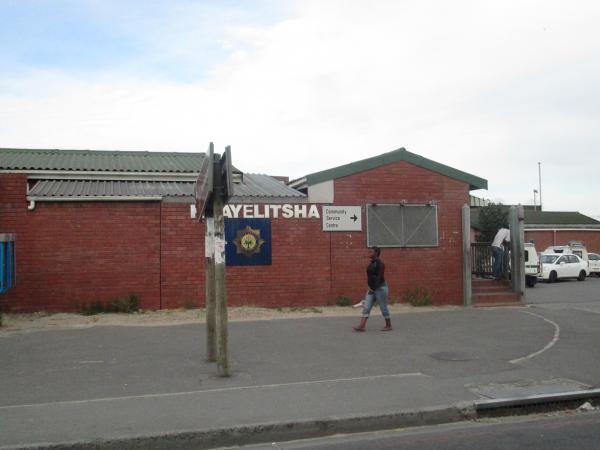 As a 21-year-old member of the Khayelitsha community, I firmly support the Commission of Inquiry into the Police in Khayelitsha.
As a young person who grew up on the streets of Khayelitsha, I was surrounded by all kinds of crime, both petty and violent. I feel it is of the utmost importance that I share my story with you so that you too can understand the community in which I live. It is necessary that I write this story in order to illustrate why I support the Commission of Inquiry into the Police in Khayelitsha.
While I was growing up in Khayelitsha, I was surrounded by gangs. These gangs claimed to be in charge of different communities and supposedly provided protection for whoever lived in their territory. In my community, however, there wasn't a particularly strong gang presence. One of the reasons for this is that my community always fought for each other. Mob justice and necklacing were common practices. This form of protection became essential in my community, as it was by sticking together that we could prevent gangs from completely taking over.
Initially I looked after my two little brothers in my home, and later one of my cousins joined us. They were all students at Iqhayiya School. Unfortunately, my brothers and cousin ended up joining a gang called Vator Slokos, which is suspected of killing numerous boys in another community. Whilst growing up in Khayelitsha I have learned that one thing is for certain in my community - when crime starts, it always starts with gang-protection. Whenever Vator Slokos are fighting, members of my family will be there to help defend the gang, always by violent means. For them, protecting their gang is important as their presence in a fight earns them greater respect, and young boys crave that more than anything in Khayelitsha. To them it doesn't matter that this experience often involves seeing people killed in front of their eyes.
In one incident, Vator Slokos was fighting with another group called Vura. During the second week of June 2012 Vura had planned to inflict seriously harm on my brothers and cousin. They had planned to attack my family inside our own home. Fortunately I was warned about their intention and was able to ensure that my family hid away from the more than 60 gang members who were marching to surround my home. Thankfully my siblings and cousin were not found as I managed to evacuate them to the Eastern Cape.
I wrote this article because I wanted to show people how poor the quality of police service is in Khayelitsha, and how we cannot trust them to keep us safe. I asked myself, as 60 gang-members were marching to my home to kill three members of my family, using one of the main roads in my community, where were the police? I question why the police never came when I asked for help to deal with Vura's planned attack? Why were the police unable to stop the development of gangs in the first place? Why do we have to rely on community groups and their violent vigilantism for protection? My community has lost all trust in the police. One cannot trust them for protection when they are seldom there. Without proper dedicated policing there can be no safety in Khayelitsha.
To this day my brothers are still in the Eastern Cape, where they are living alone. I often wonder whether they will ever return. If my story saddens you, if it makes you angry, just remember that mine is one of thousands.
Zitwana is an Ndifuna Ukwazi Fellow.
Dodgy people are suing us. Please support us by contributing to our legal costs and helping us to publish news that matters.
© 2016 GroundUp.
This article is licensed under a
Creative Commons Attribution-NoDerivatives 4.0 International License
.