Parole backlog piling up on minister's desk
Prisoners spend years in jail beyond their minimum detention periods waiting for parole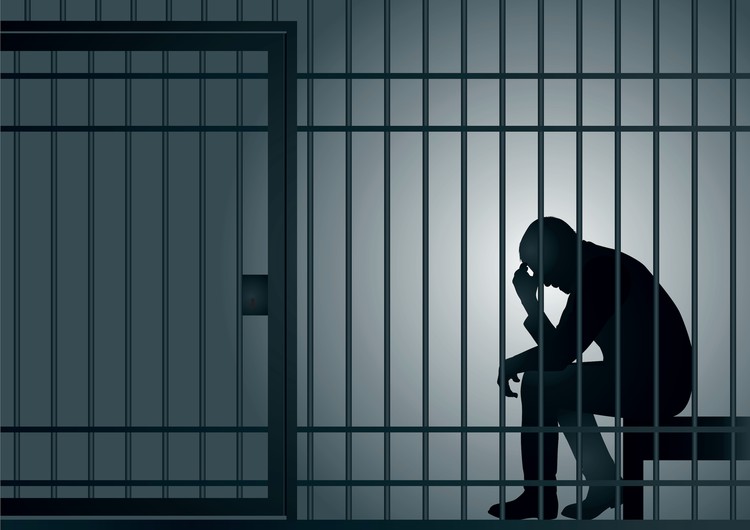 Prisoners serving life sentences and who have served out their minimum detention periods are facing lengthy delays for parole consideration.
Only 36 of 4,494 "lifers" eligible for parole consideration were granted parole in the last reported year.
The Judicial Inspectorate for Correctional Services is working with the Minister of Justice and the National Council for Correctional Services "to try and find a solution".
For years, prisoners sentenced to life imprisonment – "lifers" – have complained about the long delays in accessing consideration for parole. GroundUp has reported on hunger strikes by lifers and their demands for parole hearings.
Prisoners say the unjustifiable delays result in many lifers spending more years in prison than is appropriate. The Judicial Inspectorate for Correctional Services (JICS) agrees.
JICS spokesperson Emerantia Cupido says, "Although parole for any sentenced inmate – including lifers – is not a right, parole consideration is. Inmates can approach the court to try and compel the minister to consider parole."
According to the Department of Correctional Services, lifers are eligible for parole once they reach their minimum detention period. A person sentenced to life imprisonment before 1 October 2004 must serve 12 years and four months before being considered for parole. If they were sentenced after 1 October 2004, they need to serve a minimum of 25 years.
Offenders' profiles are forwarded to the Correctional Services and Parole Board by the Case Management Committee for consideration three months prior to reaching the minimum detention period. There is no prescribed period for a decision on the parole consideration, according to Sechaba Mphahlele, media liaison officer for the Department of Correctional Services.
The parole board sends the lifers' files and its recommendations to the Minister of Justice and Correctional Services for consideration, he said.
The minister makes the final decision. "It should be noted that the Minister considers each case on an individual basis," said Mphahlele.
This process has created a log jam on the Minister's desk.
In its 2020/21 annual report, JICS said it was "experiencing an overload of complaints about parole, especially for lifers".
According to the report, of the 17,188 people serving life sentences, 4,494 were eligible for parole consideration. Only 36 lifers were granted parole that year, indicating a "crisis" in the process.
It would take the minister 409 days to clear this backlog if he worked for seven hours a week on the lifer's profiles, Justice Edwin Cameron wrote in an article. Cameron is the head of JICS.
The case of prisoner Adam
Prisoner Adam (we are using a pseudonym), imprisoned at Westville Correctional Centre Medium B, was sentenced in 2002 to life imprisonment.
His cousin, Geaniel Ismael, said Adam has been waiting for more than a year for the minister's decision.
In 2017, the Durban High Court ruled in favour of Adam's application for the processing of his, and eight other Westville lifers' parole with immediate effect. Because he was sentenced before 2004, Adam's minimum detention period is 12 years and four months. He was recommended for parole by the Parole Board and his file was sent for approval in February 2021.
"My cousin has completed his sentence and he has spent an extra seven years and eight months in prison. He completed four additional [rehabilitation] programmes in six months and he has submitted the evidence required to prove that he is not a risk to the community and the victim, yet his parole application has been sitting on the minister's desk for over a year," she said.
After sending numerous emails and calling officials at the ministries of justice and correctional services, the Parole Board and the National Council for Correctional Services (NCCS) for nearly two years, Ismael said she was told by a member of the NCCS secretariat two weeks ago that Adam's parole application will be "finalised soon".
"When is soon? That is an indefinite reply," she said.
Mphahlele said the department was aware that there were "sometimes delays regarding parole consideration and placements for lifers". He said this was caused by outstanding records and reports; the completion of restorative justice processes (where applicable); and addresses to which lifers will be released being unverifiable.
He said that after the Phaahla judgment handed down by the Constitutional Court in May 2019, more lifers became eligible to be considered for parole, causing delays. The Phaahla judgment also means that parole is now determined by the date of commission of offence, for offenders serving life incarceration or determinate sentences who committed the offence before 1 October 2004 but were sentenced on or after 1 October 2004.
Mphahlele said task teams were established at national and regional levels to deal with delays in parole considerations for lifers.
Cupido said the Inspecting Judge is currently in the process of discussing the delays with the minister as well as the National Council for Correctional Services "to try and find a solution".
Correction on 2022-03-31 08:48
The following changes were made to the article after publication:
"and 15 years" was deleted from the end of this sentence: "Adam ...was sentenced in 2002 to life imprisonment"
The sentence: "Adam applied for parole after completing his 15-year sentence in 2017" was replaced with: "In 2017, the Durban High Court ruled in favour of Adam's application for the processing of his, and eight other Westville lifers' parole with immediate effect."
The words "date on which a person is convicted" were replaced with "date of commission of offence" in this sentence: "The Phaahla judgment also means that parole is now determined by the date of commission of offence"
Dodgy people are suing us. Please support us by contributing to our legal costs and helping us to publish news that matters.
Letters
Dear Editor
Being the wife of a Lifer, I never thought I would find myself in this situation. We certainly have no idea what awaits us around the corner.
Apart from the inevitable, ordinary, hardships of prison life, the deprivations, the humiliations, the loss of control, loss of loved ones, and social contact – some lifers feel lonely as they are isolated from their family and loved ones. A prison is a place for everybody, even our ex-President landed up in prison. Prison changes people by altering their spatial, temporal, and bodily dimensions; weakening their emotional life; and undermining their identity. It does not take 20 years and more to rehabilitate.
My question is why are our lifers not getting a second chance to live a life with their loved ones? My husband has been incarcerated since 2000. He was sentenced after the new regime of 2004 - he was waiting on trial for five years. He is 17 years into his sentence, but in total, he has served 22 years for a crime committed in 1999. He is over 50 years old already. How long do we live? When we reach 50 there are not many years left of our lives. His profile closed in 2020 and has been by the Minister for nearly two years now. He falls under the Phaalha Judgement.
Why must our loved ones die in prison? So many have already.
Dear Editor
Sun City prison's women's section has neither their own parole board, nor a medical doctor. They 'borrow' parole board from the male section, as well as other prisons. They have not had a doctor for almost a year now.
Furthermore, most of their World Call phones are not working. For mothers who have not been allowed to see their children for more than two years now, this is devastating. A large number of the inmates rely on psychiatric medication as a result.
There is no work available as their sewing workshop has flooded due to a lack of maintenance.
The building itself has water leaks going from higher floors down the cracks in walls to lower floors. It is infested with rats and cockroaches.
Dear Editor
The story of Adam is one of many told.
My husband has been considered for parole in August 2020, since then his profile has been in the system. This year August it will be two years.
I have been writing to the authorities since the profile has been sent off. The few responses I received back were more educating me about parole (which I have been reading up a zillion times) or telling me where the profile was at. In July 2021 I was told that the profile is with the NCCS for possible parole consideration. This year I am told the profile was submitted to the Minister of Justice and Correctional Services, waiting for the Minister to apply his mind.
The answers are so indefinite and indirect as to when the possible parole consideration will be signed by the Minister. How long does the profile go from department to department for possible consideration I would love to know, and even more importantly, how long does it take the Minister to apply his mind to the lifers' profiles?
A lifer that has spent more than 20 years incarcerated has most likely been rehabilitated. It is usually those who get 5-10 years for murder that return back to prison. Lifers that are 50 years and older just want to start life over, and live in harmony and peace.
What is even more mind-boggling is if any of the lifers go back to commit a crime again, they are placed back into prison, So why is it such a nightmare for the lifers and their loved ones? The waiting is somedays unbearable.
He who has no sin must cast the first stone. We are all full of flaws, sins and mistakes. Why can the lifers not be given another chance? Most of these men are aged and fragile. What is the end result for them, do they want them to lose their sanity between those four walls? It is definitely a punishment more than it is rehabilitation.
© 2022 GroundUp. This article is licensed under a Creative Commons Attribution-NoDerivatives 4.0 International License.
You may republish this article, so long as you credit the authors and GroundUp, and do not change the text. Please include a link back to the original article.
We put an invisible pixel in the article so that we can count traffic to republishers. All analytics tools are solely on our servers. We do not give our logs to any third party. Logs are deleted after two weeks. We do not use any IP address identifying information except to count regional traffic. We are solely interested in counting hits, not tracking users. If you republish, please do not delete the invisible pixel.