Parliamentary briefing on Thabo Bester postponed after G4S no-show
"Accountability to Parliament is not optional," says committee chair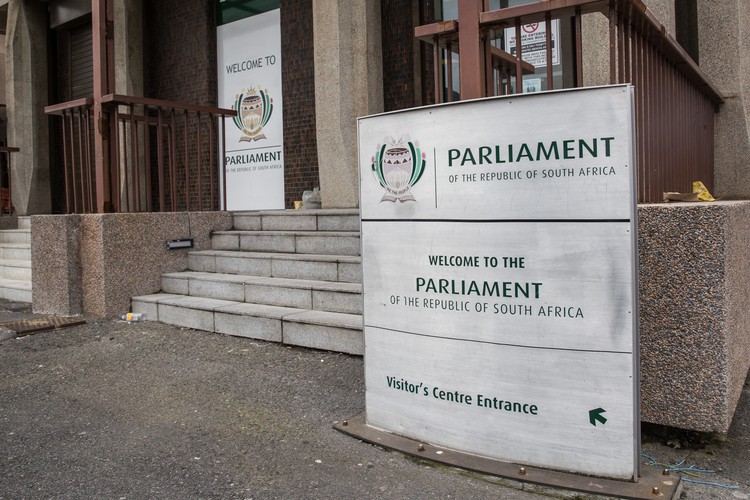 Tuesday's parliamentary briefing on the escape of Thabo Bester was postponed after security company G4S did not attend.
Bester was serving a life sentence at the Mangaung Correctional Centre in Bloemfontein at the time of his escape on 3 May 2022. The prison was managed by G4S.
G4S, the Department of Correctional Services (DCS), the South African Police Service (SAPS), and the Judicial Inspectorate of Correctional Services (JICS) were set to present updates on their investigations on Tuesday.
Tuesday's parliamentary briefing on the escape of rapist and murderer Thabo Bester from Mangaung Correctional Centre was unable to proceed when security company G4S, which operates the prison, declined to appear. Bester escaped from prison on 3 May 2022.
The Parliamentary Committee on Justice and Correctional Services had invited G4S, the Department of Correctional Services (DCS), the South African Police Service (SAPS), and the Judicial Inspectorate of Correctional Services (JICS) to present updates on their investigations and answer questions from MPs.
But on Monday G4S wrote a letter to the committee chair, Gratitude Magwanishe, saying it would not present to the committee because of contractual and statutory confidentiality clauses. The letter said that G4S would appear only if summonsed by the committee.
Correctional Services Minister Ronald Lamola, Inspecting Judge Edwin Cameron, Deputy Police Minister Cassel Mathale and the national commissioners of Police and Correctional Services were present at the meeting.
Committee members expressed their disappointment with G4S and said that G4S had disrespected the committee. The committee resolved that the meeting be postponed and G4S be summonsed to appear before the committee as soon as possible.
"Accountability to Parliament is not optional. That is what they must know," said Magwanishe. "We thought that we were going to have an open, honest discussion about what has happened. All stakeholders are here except them."
DA MP Glynis Breytenbach said she was struggling to "contain her outrage" that a year after Bester's escape, little had been done.
"[The absence of G4S] makes a mockery of this procedure," Breytenbach said.
"They thumb their nose at a committee of parliament and … demand to be summoned here, in order to obtain some sort of flimsy protection. For what? It's very clear they have something to hide. If they had nothing to hide they would've been here," said Breytenbach.
ANC MP Nomathemba Maseko-Jele expressed fear, on behalf of Bester's victims, and anger. "[Bester's actions] must be weighed more than the rights of this institution [G4S]," she said.
ANC MP Anthea Ramolobeng called the situation a "national crisis."
"The escape of Thabo Bester has angered a lot of women. A rapist is out on the loose. We have no idea if he is still in the country," she said.
Legal representatives for G4S were present at the meeting. Advocate Ben Winks, instructed by G4S' attorneys, told the committee that he was on a "limited mandate". He said the invitation to the hearing had only reached G4S, via its subsidiary Bloemfontein Correctional Contracts, on Saturday.
The committee had invited DCS, which had then extended invitations to G4S.
MPs asked why G4S sent legal representatives though they declined to make a presentation. DA MP Steven Swart suggested they were there on a watching brief to study the line of questioning MPs had prepared. Therefore, Swart said, the proceeding would be prejudiced if it continued without G4S's presentation to the committee.
After the committee was adjourned, EFF MP Vusi Khoza exclaimed: "They can run but they cannot hide!"
© 2023 GroundUp. This article is licensed under a Creative Commons Attribution-NoDerivatives 4.0 International License.
You may republish this article, so long as you credit the authors and GroundUp, and do not change the text. Please include a link back to the original article.
We put an invisible pixel in the article so that we can count traffic to republishers. All analytics tools are solely on our servers. We do not give our logs to any third party. Logs are deleted after two weeks. We do not use any IP address identifying information except to count regional traffic. We are solely interested in counting hits, not tracking users. If you republish, please do not delete the invisible pixel.